188
10
Mary & Tom Bagshaw Emergency Fund
£7,130
of £15,000 goal
Raised by
193
people in 18 months
As some of you may already know, my dear friend and incredible artist
Tom Bagshaw
is going through some terribly tough times right now. Ten days ago, his wife
Mary
suffered a tear to her aortic valve, and had to undergo a massive 12-hour high-risk surgery to save her life. She is currently residing in an ICU, and her situation is still rather precarious, so she won't be home for Christmas or even New Year's at this point. The best case scenario, barring any complications, is that she will now face several months of recovery to get back to her normal life, due to the extreme nature of her condition and the trauma that her body sustained during the intensity of the surgery.
Tom, Mary, and their daughter Erin
all rely on his art and her job at a bookshop for their day-to-day income, both of which are being drastically affected with Mary being in hospital. As those of you who are artists know, it is extremely difficult to create under such circumstances, let alone while also caring for a child on one's own, making daily trips to and from the hospital, keeping friends and family informed, and keeping the family afloat emotionally and financially.
During times like this, when life seems to be throwing everything at us, that's when we need our friends the most. If you are a friend, fan, or supporter of Tom and his work, please consider contributing here to help him and his family through this difficult time. Any amount helps, and spreading the word is also very much appreciated!
All funds from this campaign minus the small 5% that GoFundMe takes, are going directly to Tom and Mary- I am merely here to organize the page for them, and answer any questions as best I can.
I will also be sharing updates on here from Tom, for those of you who would like to keep up with Mary's progress. Please keep him and his family in your thoughts.
From Tom's personal FB page, on December 4th:
"Hi, im not good at personal posts but this is more a PSA and i kinda need to do it. Im not going to relate everything here just the basics.
On Saturday 2nd at about 5.30am my wife Mary suffered a tear in her aortic valve. She was taken from Bath A&E to Bristol Royal infirmary Cardiac Intensive Care Unit and through to theater where she spent the next 12 hours. At Midnight she was brought out into CICU and remains sedated while her body tries to recover. Needless to say this all a major shock and shes not out of the woods yet as they need to be able to bring her round to check for damage to her brain but that cant be done till shes strong enough. So its a waiting game for us now.
Thank you to all our friends and family who have been so supportive, our daughter is ok, but obviously shes still a bit young to be told whats going on or how serious it is.
Please bear with me, im not really in a position to be able to answer questions etc but your support is really appreciated.
x"
Erin & Mary:
Tom Bagshaw's art: 
http://mostlywanted.com
‌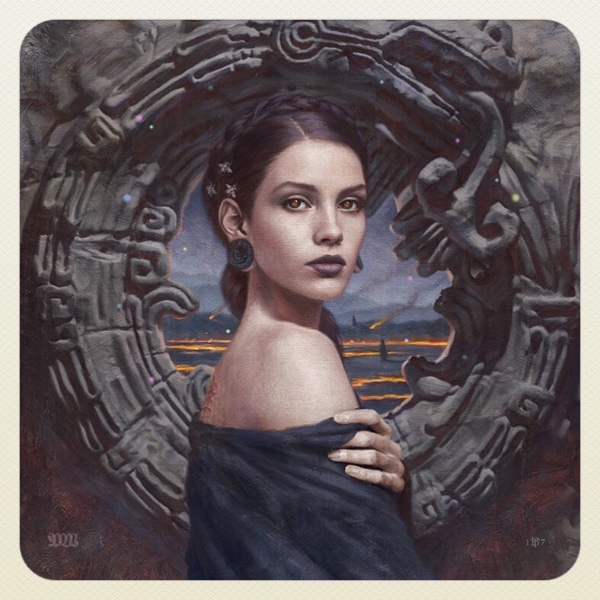 + Read More