Saving me from Marfan syndrome
€2,450
of €5,000 goal
Raised by
22
people in 9 months
Smile, though your heart is aching
Smile, even though it's breaking
When there are clouds in the sky
you'll get by......
You can contact me via Email (tp.kahara@gmail.com) 
My name is Toni Kähärä, I am 34 years old and 4 years ago I was diagnosed with
Marfan Syndrome
. I also live with Chiari Malformation.
My primary illness,
Marfan Syndrome,
places me at
constant risk of heart attacks and sudden death
.  Marfan Syndrome is rare, and neither the public healthcare systems in Finland or Estonia can help me beyond heart & blood pressure medication as treatment for this condition.
I recently underwent brain surgery for
Chiari Malformation
. CM causes the lower part of the brain to push onto the spinal canal. I was told surgery would have a 50/50 chance of improving the condition, but in my case, it sadly did not help.
There is no cure for either of these terminal illnesses. Marfan Syndrome in particular can cause
sudden death
because of a greatly increased likelihood of
heart attacks and high risk of the aorta
(the largest artery in the body) tearing or rupturing.  Chiari Malformation leaves me in
constant pain
and I rarely find the strength to even get out of my bed. And though I am mostly bedridden, I am barely able to sleep due to the intensity of the pain. On a very rare good day I can barely walk the length of a street.
I am not ready to die.I am requesting your help because my pension barely pays the rent and I do not have a family or another safety net to support me financially
.
Public healthcare only pays for general practitioners and painkillers that do not really work. Seeing a Marfan expert who could help to improve my condition requires private funding.
While I cannot be cured, treatment could improve my quality of life and extend my life expectancy considerably.
The bare minimum sum to get treatment is five thousand euros
. I have calculated that this is what it would take to
1) Get an appointment with several relevant specialist doctors
2) Pay medical bills for things like MRI, CT-scan.
3) Allow me to purchase a portable ECG device called a Holter Monitor and possibly a Vagus Nerve Stimulator.
4) Cover medicine costs of about €1200 a year.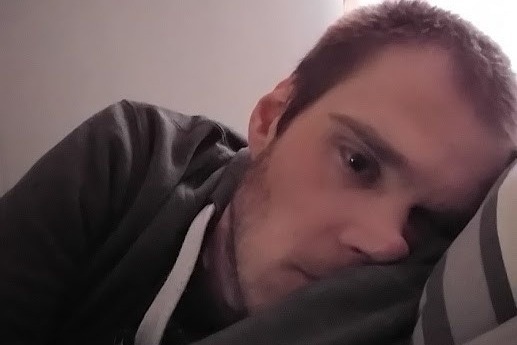 My story
I am originally from Finland but moved to Tartu, Estonia to be with my partner who is studying here. Before 30, I led a normal life. I had a job as an IT Technician, I had dreams, I used to enjoy long walks, dancing and socializing, and I enjoyed being creative. Then I fell seriously ill and slowly but surely, my condition started to worsen. It started with heavy chest pain. Via public healthcare, I was first falsely diagnosed with panic disorder and put on depression medication. I went through several psychological tests only to come to the result that I was neither depressed nor had a panic disorder. Still, the doctors did not take my symptoms seriously. I had extremely painful heart issues, I repeatedly lost feeling in my arms and legs, and I fainted on regular basis. I had to fight my way into getting an MRI scan and a year later, I finally saw a specialist in genetic disorders. Finally, after two years, I was diagnosed with Marfan Syndrome and Chiari Malformation. Sadly, I was told that neither of my conditions are curable and that I would have to learn to live with them. Within the last 4 years, my situation has gone from dire to hopeless. I have had multiple heart attacks and have undergone brain surgery. The public healthcare system now cannot do very much for me. I've been given painkillers, heart medication, blood pressure medication, and muscle relaxants that have done little to alleviate my symptoms. I was informed that it is
not likely that I will make it to 40 years old
.
My daily life is filled with agony. I do not get enough sleep because even when fully medicated, my pain keeps me awake throughout most of the night.
On a very rare good day,
I can barely walk the length of a street
. I have completely lost my autonomy to Marfan Syndrome and have become incapable of doing everyday tasks such as laundry, doing the dishes, going shopping or even cleaning. But...
I have not given up
. I am aware that proper treatment can give me an almost normal life and I want to do anything and everything to have a chance at beating this disorder and live a life free of agony.
If you have any questions or doubts, please do not hesitate to contact me.
I am more than willing to provide medical documents and a doctor's statement. My friends have written testimonials and will provide you with their contact information if needed. Every penny you donate will be spent on doctors' fees, transportation, medicine, and medical exams. If we achieve my goal, I will also be able to purchase a wheelchair that will give me the mobility to leave my apartment from time to time.
Without the individualized treatment of a specialist I will continue to suffer and I will eventually die of cardiac arrest.
If you wish to know more, I urge you to contact me via Email (tp.kahara@gmail.com)
I really thank you from the bottom of my heart for considering my cause
. Whether you donate, share my story and the link to this page with your friends, or simply if you care, I thank you for your support! T
hank you for providing me with hope and a chance at a better life.You can find more information about my illnesses here:
1.
https://www.marfan.org/about/marfan
2.
https://www.mayoclinic.org/diseases-conditions/chiari-malformation/symptoms-causes/syc-20354010
+ Read More
Be the first to leave a comment on this campaign.