Maranda Talley Recovery Fund
$7,000
of $20,000 goal
Raised by
64
people in 42 months
Maranda Talley and her best friend were walking to Quick Trip in the early morning hours of June 5, 2015, when both girls were involved in a fatal hit and run car accident.  Maranda has suffered multiple injuries to her body including extensive facial lacerations.  We know the medical bills are beginning to add up and this is just the beginning!  The medical expenses and financial burden during this time of Maranda's recover is going to be great.  Any amount donated is greatly appreciated.  We can't thank everyone enough for your continued thoughts, prayers, words of encouragement and generosity.  Both girls had just Graduated from Verdigris High School and were starting their new adventure of adulthood.  We also ask that you continue to pray for Maranda's best friend's family as they go through this heartbreaking loss.  Thank You!
+ Read More
Update 1
41 months ago
Share
Update on Maranda...
Maranda is being moved out of ICU as I type. The Family has asked that visitors are very limited for a little longer. We will update when she is ready for visitors. Yesterday (Sunday) she was breathing on her own well, which meant her tube got to come out. She was ready to have it out, so did it on her own! She is not being sedated near as much so she was able to stay awake some. It's hard for her to talk but as you can see in the picture below she started signing to them. This brought smiles to everyones faces! She said she was hungry, but they weren't ready for her to be eating yet. She is recognizing people, but does not remember anything about what happened. Has asked multiple times where she is, what's wrong with her hand, etc. At this time the family has chosen to tell her as little as possible and to help her focus on getting better. Each time they tell her she was in an accident and keep it at that. She is having a hard time today keeping water down, not sure why yet.
Tomorrow (Tuesday) she will be having surgery on her hand. She is one tough girl but please keep her in you prayers. She has a long road of recovery ahead with other surgeries to come too.
We greatly appreciate everyone's thoughts, prayers and donations. The financial responsibilities / medical bills are growing by leaps and bounds. Something this young girl should never have had to worry about!
We will keep you updated...Thank You!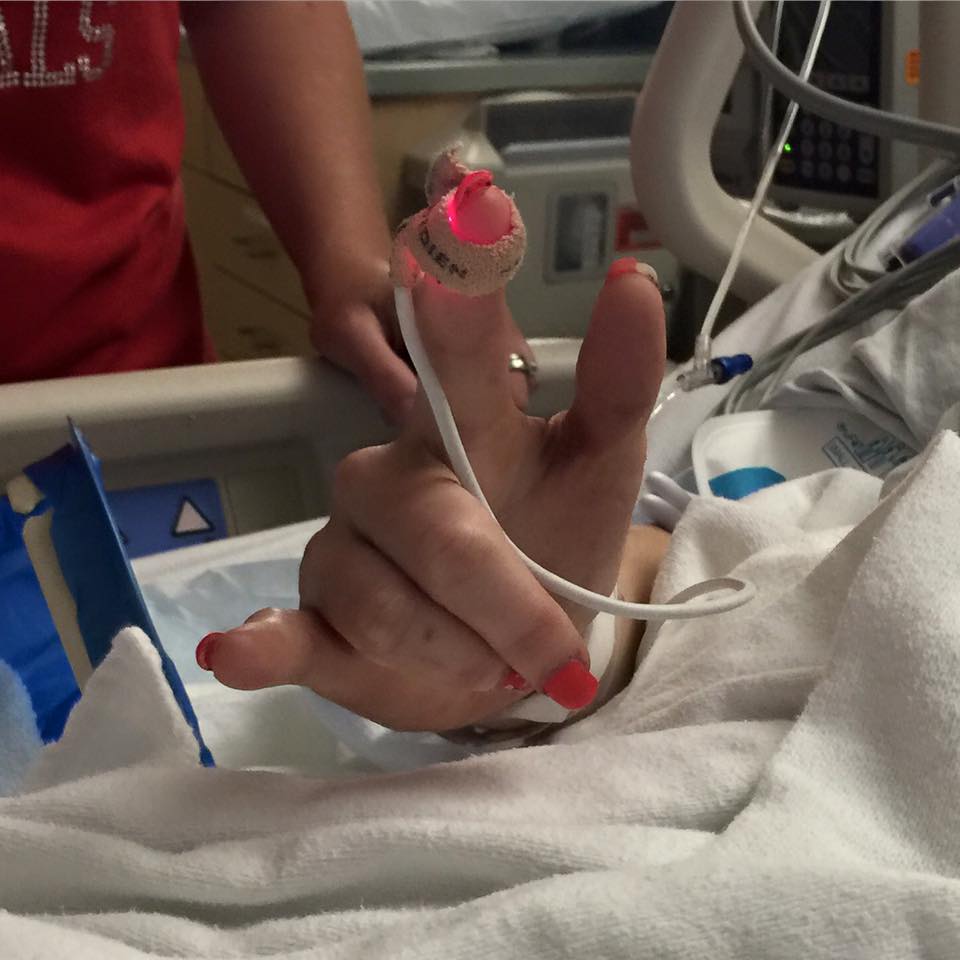 + Read More