Mallory Kate Tarot Deck #MKTD
$3,622
of $6,500 goal
Raised by
54
people in 64 months
The Dream: As many of you may know, I am going to paint the entire 78 card + tarot deck featuring the faces and character likenesses of artists and community figures. The largest paintings are 5ftx3ft and the rest will be somewhat smaller. While I initially meant to work out of The Generator in Sparks, Nevada, I've learned that working from my home studio is best. The paintings will be on display as I work through them. I have been researching this project since 2010-2011 and it consumes my thoughts. The scope and breadth of this project, while vast, is definitely within my capacity and it represents a profound step forward in my career and my commitment to art. This fundraising effort is the initial campaign that will lay the foundation for a later campaign for the printing of the deck for publication.
Why it matters: Seeing something through from an idea to its realization is something that benefits everyone who participates in it. As an alive and growing art community, Reno needs this tarot like I do. It promises to be inspiring as this town is small enough to really be proud of it's people whose presence and work have a meaningful impact. I am ready to let the people of Reno into my work. Ever since The Salvagery projects and the response to those, I have been filled with this intense creative energy and it will find its way out with your help.
How can YOU help: This is a campaign to get the materials I desire, get the painting done within 6mos or so and eventually launch the paintings into a full deck. Please donate what you can. You will be updated through postings here and other social media as to progress on the journey!
And with all my heart, THANK YOU. Such an effort to achieve my dream cannot be done alone. I am already grateful for your choice to participate through financial contribution. Prints of the paintings and prints of Dave Siegel's Photography (of subjects and the process) will be made for the donators.
My
youtube channel will updated to the best of my "new-at-this" ability complete with Mallory silliness. I want you to see the things I do and the challenges inherent in being an artist. There's a lot to the process of this project--research, research, research and then execution.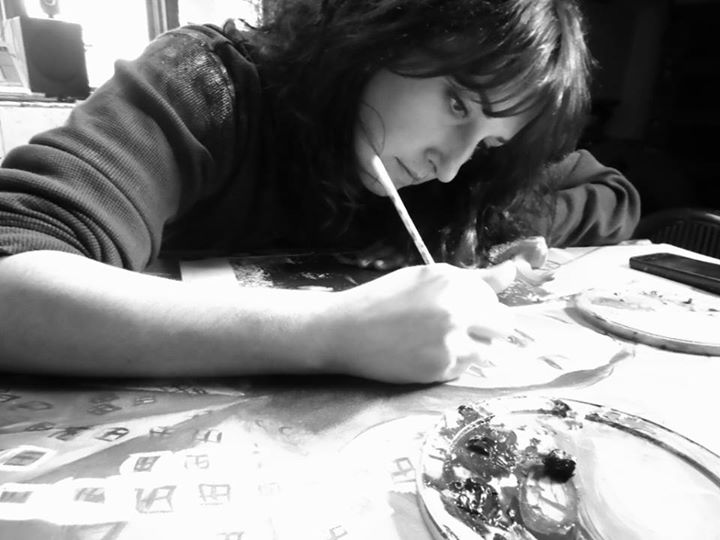 + Read More