Maegan's Cancer Battle
$16,763
of $25,000 goal
Raised by
172
people in 32 months
Maegan's friends created this page to help her, her fiance, and her family with the extensive medical expenses that they will incur during her entire cancer battle.   
At only 26 years old and only 3 weeks before her dream wedding, Maegan was diagnosed with Stage IIA Invasive Ductal Carcinoma (likely Triple Negative Breast Cancer.)  A very aggressive breast cancer that is requiring immediate and invasive treatment.  Unfortunately, this means that Maegan will begin her chemotherapy treatment before her wedding day which brings about a new level of stress. With the news of the new diagnosis, Maegan and her fiancé have already cancelled their honeymoon to save money and concentrate on her treatment. Due to how quickly this all came about, Maegan is slowly coming to grips with her new normal and preparing to fight the ultimate fight during her young adulthood and what is supposed to be the happiest time of her life.  
Maegan is young, vibrant, and one of the most giving people anyone will ever meet. She graduated with both a Bachelors and a Masters in Social Work with a concentration in Mental and Physical Health from Baylor University.  There, she met her amazing fiance, Nick, and they have created a beautiful life together with their massive child/dog Wedge! Maegan has dedicated her life to to serving others as she began her career working as a hospital social worker on the oncology floor of a major hospital.  After that, Maegan began working at a residential children's home where she manages a home unit with 9 boys from all different walks of life. Maegan is dedicated to meeting people where they are and accompanying them as they work through their struggles. Her positivity is one of her greatest gifts to others and will be what helps her get through the this tough time. 
The original plan for Maegan when we began this GoFundMe was to raise money for travel expenses, surgery expenses, wigs, bills while she couldn't work, and possibly IVF (which unfortunately she didn't have time for).
In the middle of chemotherapy treatment Maegan developed a second tumor which was found to be cancerous. This has thrown a wrench in all of the plans and Maegan will now have to undergo several surgeries and possibly radiation as well.
No one can truly be prepared for anything involved in treating cancer, but we can only hope for enough support and prayers to get her and her family through everything.   Of course, we will also be using this page as a means for updating all of her amazing supporters! Please feel free to share stories, memories with Maegan, words of advice, and/or prayers as this will be a great place for Maegan to for support and positivity!
To learn more about Maegan, her treatment, and updates please visit her blog!
Netflix and Chemo Blog
www.netflixandchemo.wordpress.com
+ Read More
Update 2
Posted by Tayler Holleran
27 months ago
Share
Since the last update Maegan has completed 4 rounds of dose dense AC chemotherapy and begun Taxol chemotherapy. After her second infusion of AC, Maegan's tumor was completely gone and she was told that was having a "complete pathological response". Unfortunately, after 7 of her 12 Taxol infusions, Maegan developed another tumor that has turned out to be cancerous as well.
Maegan's original surgery date was scheduled for November 15th but may be moved up to October 6th depending on pathology results.
The extra testing, surgeries, and appointments are producing unforeseen costs and bills that will continue to add up. Due to side effects of the chemo Maegan has exhausted her PTO and is not able to work full time.
Maegan has been updating her blog which offers insight more frequent updates:
www.netflixandchemo.wordpress.com
+ Read More
On Tuesday, Maeg found out it is in fact Triple Negative Breast Cancer. What this means in a nutshell is that the 3 hormones that generally cause breast cancer are not what is causing hers. With no answer to what has caused this, and the level of aggressiveness in her cancer, they have moved up her chemo.
Maegan has a packed week of MRIs, CT scans, Bone Scans, and more to continue testing.
Due to how quickly they need to begin chemotherapy, harvesting her eggs is no longer an option for her.
Her first round of chemotherapy will be next week, followed by her wedding, then a port will be placed before her second round of chemo.

The support from so many people has been overwhelming for Maegan and her family. The financial burden has begun to lift and Maegan can start focusing on her health. We are a fifth of the way there everyone!!! Keep sharing and doing what you're doing! It's working!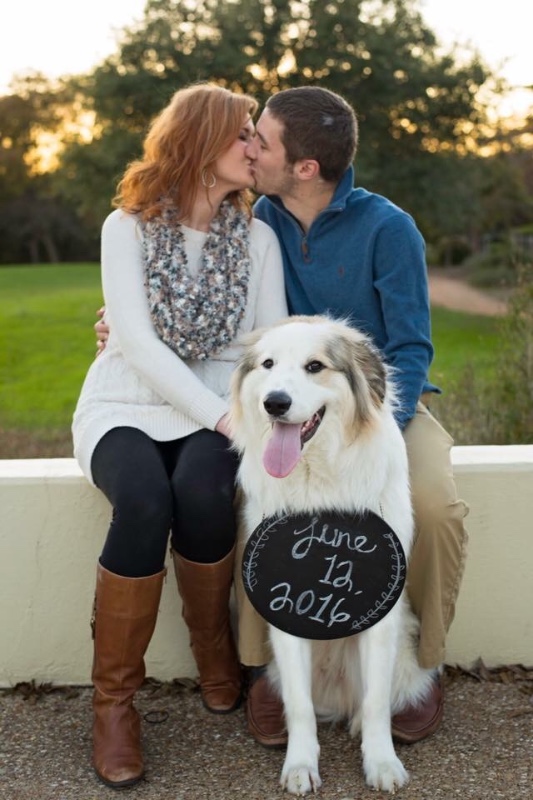 + Read More
Read a Previous Update
Be the first to leave a comment on this campaign.