Help fund Local's radio show!XOXO
$275
of $500 goal
Raised by
4
people in 38 months
We support YOUR Local talent!xoxo
 We support local music, sports & theater!

As we are a volunteer run show on line and  it  costs  me money to run this and time, we have put this together to have local talent we support, friends, family and anyone who listens to help support us get more air time.
we will still be an on line radio show too. I have already put in at least 100 into this show, so now its time to ask for help since we put so much time, money and effort into this show to bring you YOUR local talent!
check out our new site:locals41.com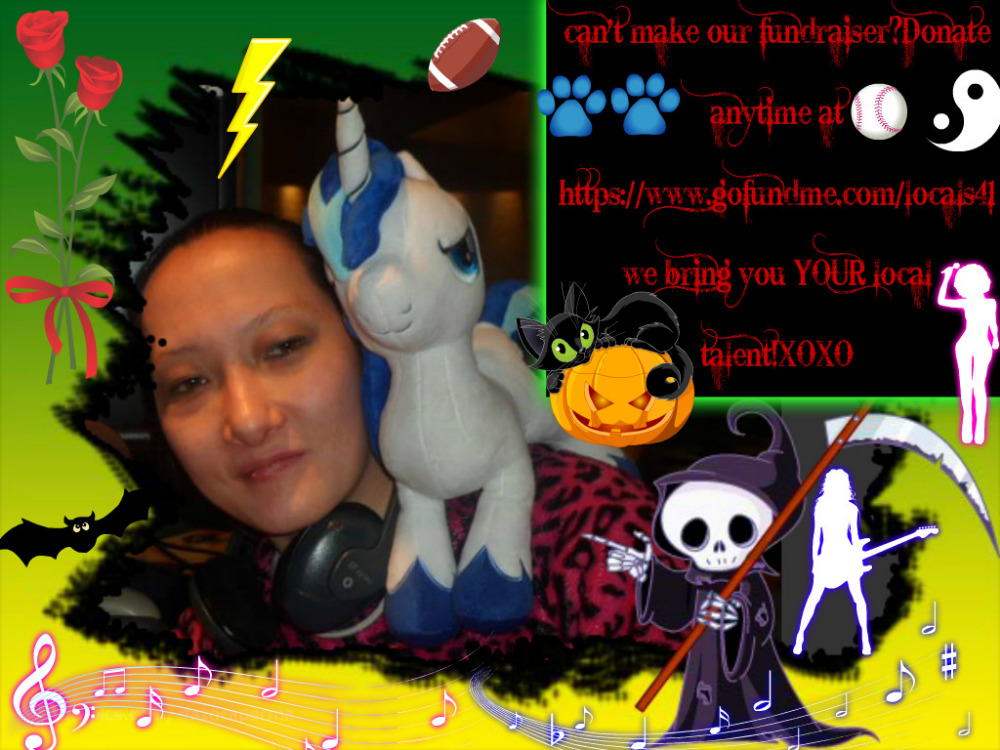 We are hoping to raise 500 so we can get business cards, better equipment (easier to have our own than borrowing from station),can mail off our prizes to winner and pay for spreaker. We do have the basic channel, but not much time on it $20 a month gives us more time. 
Our show is different because once we play your music or have you interviewed you are considered listed. Which means we never leave your side, we play your music often, have you on our show, keep fans updated etc
we play all types of music and never turn down any local talent who wants to be on our show
Some of the artists we have played who have become big are Marianas Trench, Incura,Like a storm, Exit this side and David Blair just to name a few. Not saying we got them signed, just that we helped them get a bigger fan base and support and if you believe in local talent and supporting Local talent please help fund our project so we can bring it to you!Local's brings you YOUR local talent!XOXO Enjoy the music of the night!
+ Read More
Be the first to leave a comment on this campaign.