Liz's Resilience: Ovarian Cancer
$29,325
of $35,000 goal
Raised by
286
people in 24 months
Liz's Story: A Portrait in Resilience
It was only a month after Liz started her dream job at Unity College that she was diagnosed with Ovarian Cancer.  She had not even unpacked her boxes and settled into her new home in rural Maine when her doctor told her the news. Like every other challenge she has faced in life, Liz is meeting this one with courage and optimism, determined to do everything she needs to do to recover. But it has not been easy.
This past few years have been rough.  She's been laid off more than once due to cutbacks, "right-sizing," and in one case, because her employer lost a big contract.  Each time she has weathered the blow, gotten up off the mat, and eventually found another job. When she landed the position at Unity, she packed up her belongings and struck out for a new life in a new town.  The future was looking bright.
Instead, medical bills are mounting, and she struggles to make ends meet because her income is reduced and she has yet to pay off her moving expenses.  Her employers at Unity College have been fantastic, reconfiguring her job and being extremely flexible about medical appointments and time off. She is surrounded by a group of loving friends and family, "Liz's Posse," who do whatever needs to be done – laundry, grocery shopping, organizing medical bills and cooking.  Her medical care is top notch – she can't say enough about the doctors and nurses at the Alfond Cancer Center in Augusta.
The word that best describes Liz is resilience. Sometimes it's hard to believe she can maintain her positive attitude, as the setbacks have hit her like an endless series of waves.  She gets knocked down, but she gets back up every time.  This time she needs a hand to regain her footing.
Her treatments are going well, and she will have surgery later this year, followed by more chemotherapy.  The future can still be bright, but right now, Liz needs our help.  Your donation in any amount will be deeply appreciated by this resilient woman and all the members of Liz's Posse.  As she goes through the next months of treatment, including surgery and more chemo, she will need to concentrate on healing.  With your help, Liz will be able to stay ahead of medical bills and meet her basic living expenses like rent and heat.  Every donation will make a difference.
One synonym for  'resilience' is 'buoyancy.'  Liz is not only resilient, she is buoyant.  Every donation will help keep her afloat.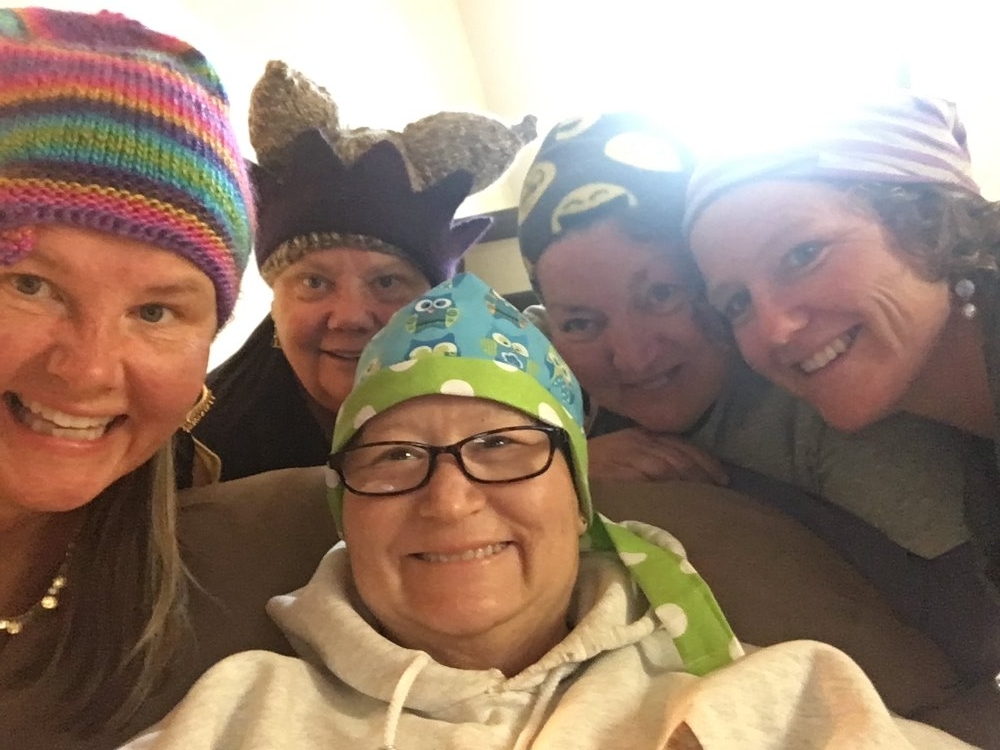 + Read More