Little Miss Kennedie
$2,727
of $3,000 goal
Raised by
61
people in 41 months
Our names are Joe and Renea Fernandez and the little peanut that you see is our daughter Kennedie. On February 11th we were transferred from our local E.R. to Children's Hospital in Saint Louis due to a fever that spiked to 101.8. Upon arriving we were admitted and soon after we informed that our peanut has meningitis. Several tests later we discovered the bug that is causing the meningitis is seratia marcensa. While this common bug is relatively harmless to you and me, it is detrimental to young babies especially 5 week olds. Little Miss has been improving by the minute, but now they are concerned by the 2 brain injuries they found in her MRI and now our optimistic 21 day stay has been increased to a 6-8 week stay. Mommy and daddy will be on hiatus from work for most of this time as we do not live close enough to commute. We are seeking support through several organizations whIle we stay with peanut, but we also have a responsibility back home. We are asking for any support to help us out during this time. We put a $3000.00 amount on this go fund me page because that is the amount of our home expenses. Obviously we do not want to take advantage of this opportunity we are 100% great full for any amount raised. Thank you for stopping by and considering the help. We appreciate all of you!
+ Read More
Update 1
41 months ago
Share
Little Miss is doing phenomenal here of late. Her stay in children's is still looking at 6 weeks total, but the doctors are so optimistic! The picc line is finally in and antibiotics are doing their job, our peanut is even up to 7 lbs 9 oz now! We just want to thank everyone who has/may help. The burden of making sure our home is taken care of while we are here is lifted and you are all the Guardian angels who made it happen! Thank you!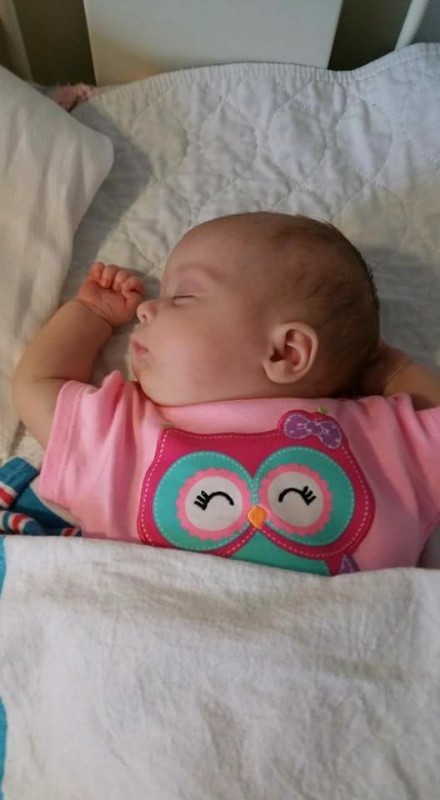 + Read More
Hey Hun... I pray your little princess gets better soon
+ Read More
So happy to see she is doing better!! God Bless!
+ Read More