LB Moms to Breastfeeding Conference
$3,070
of $3,000 goal
Raised by
91
people in 51 months
Thank you for visiting Maricela de Rivera and Celine Malanum's
Breastfeeding & Feminism International Conference
(BFIC) fundraising page! Our goal in attending BFIC is simple and singular: To hone our skill set so we can better serve the Long Beach breastfeeding community.
Long Beach is incredibly diverse, filled with dynamic mothers and families representing every sociocultural, economic, and political spectrum. While breastfeeding can be a great common shared experience, every mother's personal journey is unique. As with any urban city, Long Beach comes with its own set of complexities and issues. Our objectives in attending BFIC are: 1) to learn ways to better understand and communicate with the many different women and families in our community so we might, 2) create and maintain more effective and empowering breastfeeding support programs.
We are in the founding stages of LONG BEACH BREASTFEEDS, an organization dedicated to connecting the Long Beach breastfeeding community, and making breastfeeding education and support equitable for our city's mothers, babies, and families. Examples of currently active projects run by Maricela, Celine, and lead advisor Christine Gibson, are:
·  Breastfeeding Support for Long Beach Area Moms (private Facebook group with 900+ members)
·  Latch & Link Long Beach (annual community breastfeeding festival & resource fair)
·  Long Beach Breastfeeding Resource Directory (online and printed listing of all local breastfeeding-specific clinics, professionals, services, retail, and support groups)
·  Breastfeeding Support Group at Beach Cities Midwifery (free weekly mother-to-mother support group facilitated by a CLE)
· Free bi-monthly playdates for breastfeeding parents and their children
· "Share the Love" donor milk drive & celebration, benefitting Mothers' Milk Bank
Drawing upon our work in the nonprofit sector, as community servants, breastfeeding advocates and professionals, and with a combined 9 years (and counting) as breastfeeding mothers, we hope to have Long Beach Breastfeeds established as a nonprofit by the end of 2015.
We go to BFIC with our community and dream of Long Beach Breastfeeds firmly seeded in our minds and hearts. While we are there, we will ask of ourselves and each other, "How does this relate to Long Beach? How can we relay this to the hospitals and health organizations at home? How will we use this to make every mom's breastfeeding journey that much smoother?" At the Conference, we will divide up to attend as many sessions as possible, including:
· Barriers in Initiation and Continuation of Breastfeeding and Pumping among Adolescent Mothers
· Community Mobilization – fighting social norms for better health outcomes
· Breastfeeding in public in 21st century North America: success, failure, and the way forward
· A Community-Based Peer to Peer Approach for Reaching Social Justice and Equity
· Identifying Barriers and Facilitators to Breastfeeding Initiation in the African American Community
· Trans and genderqueer issues in breastfeeding
· Assessment of workplace support for breastfeeding
· Liquid Gold: A Guide to Modern Breast milk sharing
As each day comes to a close, we will meet with a renewed fire – using what we learn to guide us as we build the foundation of Long Beach Breastfeeds. We are eager to share this experience with you and will post updates, photos, and videos on Facebook. Upon our return, expect an informal meeting, for all interested, regarding what we learned, resources available, and materials for the Long Beach Breastfeeds Lending Library. Any and all excess funds will go towards Long Beach Breastfeeds branding, founding, and to breastfeeding programming.
-----------------------------------------------
Bios of both dynamic breastfeeding and mother advocates follow.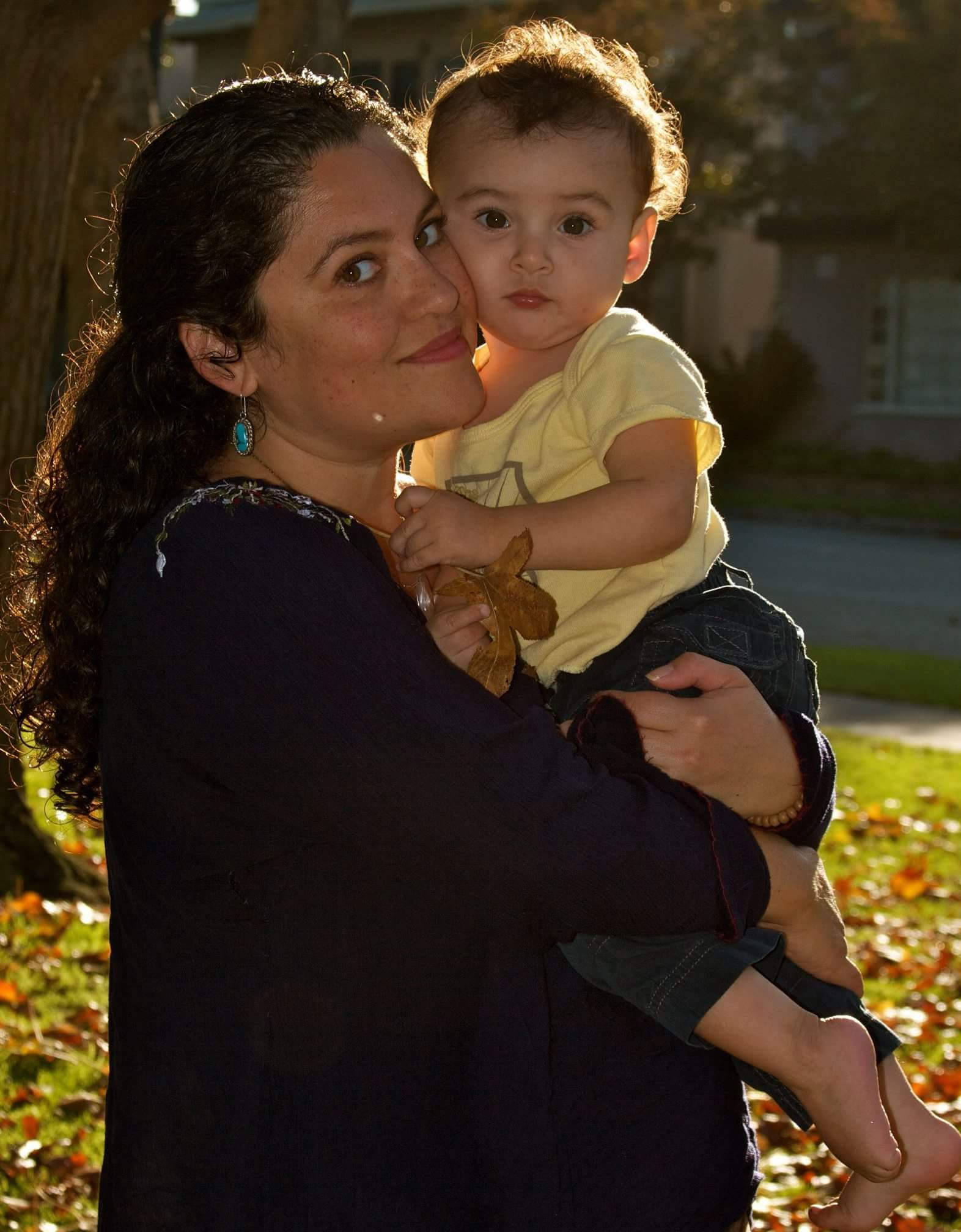 From a young age, Maricela Renteria de Rivera has been a dedicated volunteer, devoting herself to the 
empowerment of others. As a mother of two small children (Tallis, 4, and Bijan, 3 months), living in one of Long Beach's most diverse 
neighborhoods, she and her husband (Jacob) hope to inspire them to lead 
passionate lives in pursuit of social justice.
When Maricela's son was born in September 2010 she felt a shift in consciousness and fully embraced 
motherhood. Her breastfeeding journey took her to a La Leche League meeting. This monthly meeting was one of her only connections to other breastfeeding mamas for over a year. She recognized a need for a more connected breastfeeding community in Long Beach, as well as the need to reach a more diverse breastfeeding population, truly 
reflective of Long Beach. In July 2012, Maricela created a Facebook group, Breastfeeding Support for Long Beach Area Moms, to provide round the clock support to her breastfeeding friends, and their friends. What started as a group with approximately 30 women has grown to over 900 members. The members reside mostly in the Long Beach area, but many live in the Greater Los Angeles and Orange County areas. The group provides a platform for connection, milk sharing, emotional support, and celebration of breastfeeding success. Topics range from low supply, pumping when returning to work, proper milk storage, pumping rights in the workplace, breastfeeding rights, dealing with unsupportive family members, proper latch, mastitis, clogged ducts, safe medication use while breastfeeding, advocating with healthcare providers, emotional support, failure to thrive, breastfeeding premature babies, thrush, pain, supplementing when necessary, as well as many other important topics. The group remains very active with 20-30 posts a day from mothers asking various questions. All posts are responded to with a range from 5-35 responses. By many accounts, this group continues to have a profound impact on the success rates of breastfeeding in the greater Long Beach area. Members are encouraged to trust in their bodies and babies, becoming advocates for themselves, while receiving support in a wide range of gentle parenting topics. Maricela regularly gives 15-30 hours a week to counseling breastfeeding parents both in the group setting and privately.
Attending the 2015 Breastfeeding and Feminism International Conference is an important step for Maricela in her breastfeeding advocacy, particularly in communities of color and the LGBTQ community. Much of the current breastfeeding outreach and support in Long Beach is focused in the upper middle class less diverse areas. Her vision is to focus on placemaking for underserved 
communities of breastfeeding families, by linking to clinical and emotional support.
As learned from a family committed to social justice through political activism, the issues close to Maricela's heart are many, but are connected. She graduated from Leadership Long Beach in 2010 to further her goals of working on a variety of issues in the city. This passion for community turned into a passion for the organization that touches and positively impacts every sector in Long Beach. Maricela has served on the Board of Directors for Leadership Long Beach since July 2012. The last two years she's also been on the Executive Committee. Being a mama comes first to Maricela. Her son, and now her infant daughter, have attended each board meeting, class day that Maricela has led, planning meetings, board retreats, etc. They have 
watched her give to her community, and have participated when possible.
Maricela's commitment to environmental justice and economic parity have made her a longtime public transportation user and advocate. In January 2012 Long Beach Mayor Bob Foster appointed her to a city commission, the Long Beach Transportation Company. Since her appointment, Maricela has served on various committees, including Chair of the Transparency Committee, and member of the Selection Committee for Long Beach Transit's current CEO. She currently sits on the Executive Committee as Vice Chair.
Her role as a community leader recently garnered Maricela accolades in the form of being a finalist in the 2014 Press Telegram's Amazing Women Volunteer category and being recognized by Vice Mayor Suja Lowenthal as a Steward of the Second District. While humbling, this was not her first recognition as a committed volunteer. While pursuing a double major of English and Business Administration, with a Non-profit Management emphasis, at Mount Saint Mary's College, Maricela was awarded one of the most prestigious awards given, Volunteer of the Year.
Before becoming a full-time mama, Maricela had a career dedicated to public service, with positions in public affairs with the City of Long Beach, community organizing underrepresented communities and coalition building for the Campaign for College Opportunity, and recruiting minority communities for the National Marrow Donor Program at the American Red Cross. At the time she left the professional world, she also left an active life of service as an American Red Cross, Long Beach Memorial Medical Center, Cystic Fibrosis Foundation, and Special Olympics volunteer. What she has never stopped, and will continue to work on with the benefit of attending the Breastfeeding and Feminism International Conference, is advocacy for people of color, the LGBTQ community, and women.
-----------------------------------------------
Celine Malanum is a certified lactation educator (CLE), a proud Long Beach native, and a proud breastfeeding mother since 2009. In 2013, she co-founded Latch & Link Long Beach with Christine Gibson, a fellow Long Beach mom and breastfeeding advocate. Latch & Link is a grassroots organization dedicated to supporting and growing the breastfeeding community in Long Beach, California. Through this role, she has organized several community events including an annual breastfeeding celebration held during World Breastfeeding Week, breastfeeding-themed Open Mic nights, lactation cookie swap, and a donor breast milk drive benefitting Mothers' Milk Bank. Last year's Latch & Link annual celebration was attended by over 750 people! A record was set with the breastfeeding challenge, "The Great Long Beach Latch" – 162 babies latched on and nursing! She served on BreastfeedLA's Steering Committee and wrote breastfeeding articles published in the Wet Set Gazette, L.A. Parent, and Long Beach Examiner. She created and maintains the Long Beach Breastfeeding Resource Directory, a free bi-annual publication that lists all breastfeeding services, support, and retail in Long Beach. As a CLE, she started a weekly breastfeeding support group at Beach Cities Midwifery and provides free breastfeeding consults via phone and email.
In 2015, she will be working with Christine and Maricela Renteria de Rivera to found Long Beach Breastfeeds, a nonprofit dedicated to connecting the local breastfeeding community, fostering those relationships, and making breastfeeding education and support equitable for all our city's mothers, babies, and families.
Celine has a Bachelor of Arts in English Literature from San Francisco State University, and studied poetry at the New School University in New York. Before having a family, she was the Program Manager for WriteGirl, a nationally acclaimed nonprofit writing and mentoring organization aimed at teen girls. While there, she taught writing workshops to teen parents in alternative school settings, and fell in love with the young mothers. She taught creative writing workshops for Girls & Gangs, and for the young mothers' program at AltaMed, Long Beach. She has edited several youth writing chapbooks and anthologies.
In 2008, Celine was awarded the national Virginia Allan Young Careerist Award by the organization, Business and Professional Women. Given out yearly since 1964, the award is given to a young woman or man ages 21-35 who has demonstrated themselves as an outstanding leader in their communities, and recognizes their endeavors at bettering themselves and others, professionally, personally, and politically.
Celine has a history of community service, graduating from the inaugural youth class of Leadership Long Beach, and later co-chairing their first fundraising campaign. In her life beyond breastfeeding, she is a writer and teaches poetry and yoga to kids. She lives in North Long Beach with her husband, Mark, and two nurslings Pearl (5 years) and Olympia (1 year).
+ Read More