45
3
Laddie's recovery: hit-and-run
$8,057
of $5,000 goal
Raised by
43
people in 10 months
On the night of Saturday, 20th October 2018, Laddie was sleeping peacefully in his paddock. Laddie is a beautiful and gentle 7-year-old warmblood. The paddock is where he sleeps every night - a safe and quite place in Pullenvale, Queensland. The peace was interrupted on Saturday night by a loud bang, when a car crashed through the fence. The impact was so hard that the car pushed the fence into Laddie's chest, tearing muscle from the bone.  He needed urgent help and care. Unfortunately, the driver decided to care about removing the evidence, but not about Laddie and took off into the dark night, leaving Laddie to his destiny, bleeding profusely, traumatised and in shock from the pain for hours. 
Laddie was broken in by Felisa, who has owned him since he was 18 months old.  She has been riding for over 15 years and is passionate about horses.  Felisa has a very special bond with Laddie and radiates pure joy and happiness when she is with him.   
This loving and loved horse was left badly injured in its paddock on Saturday. Laddie was found on Sunday morning after hours of suffering. An emergency operation followed. Laddie is a fighter, and many people are looking after him. But the injuries are severe and the vet bills are going up and up. It will be a long recovery that could take months. As the driver decided to take off, Felisa is left alone with all the bills.   
She already works 4 nights a week in addition to her full time office job and is at breaking point. Family and friends have offered their help but it won't be enough to cover all the bills. This is why we are asking for your help to save Laddie. Any donation will be highly appreciated. Your donation will make a difference and will give Laddie a better chance of recovery.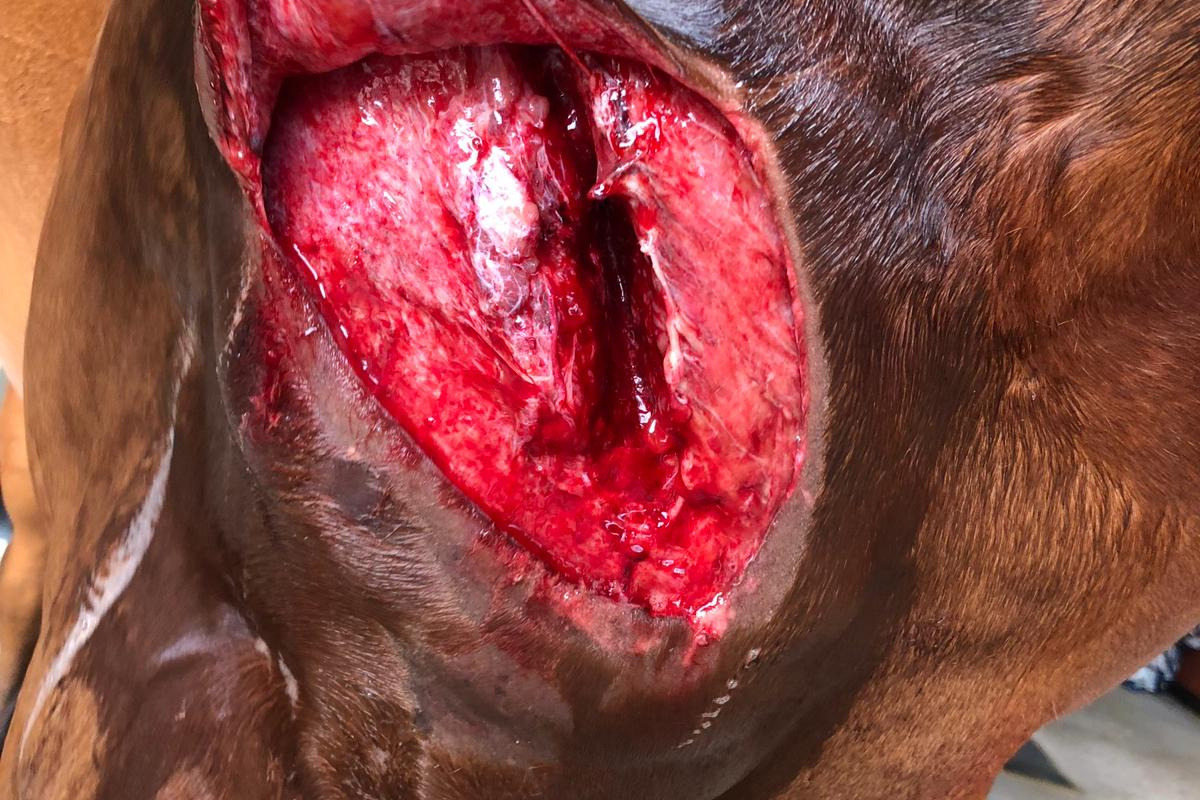 + Read More
Update 2
7 months ago
Share
Hi everyone :)
Apologies for the late update.
Laddie is doing as well as he can, the wound is still an ongoing thing and requires daily attention but he's finally allowed to go in the paddock and start his rehabilitation process.
There are a lot of aspects involving his rehabilitation and this will be an ongoing thing for now but with a wound that extreme I guess that is to be expected.
I honestly couldn't ask for a better horse, he is really working with us, doing his stretches, even though they are uncomfortable, and has not once not trusted us with what we were doing with him.
Our bond has grown to the extreme and his big heart is just filled with love.
We really try and make him as comfortable as possible and i can confirm he's receiving the best care possible.
I'm really excited to watch him get better and better.

Sending lots of love from Laddie and I ❣️
+ Read More
Update 1
9 months ago
Share
I just wanted to say a massive THANK YOU to everyone who has donated!
The concern and care is something I have never experienced before and I really am pleasantly surprised to know how many random, loving people there are in the world.
The last few days have been quite tough but I'm with Laddie before and after work and when I'm not there, our awesome support team ensures he's ok and give him lots of tlc.
Laddie is doing quite ok. He's a trooper and I honestly am so proud of how brave he is. Today marks day 7 and the wound is starting to heal from the inside out. We are still unsure how it's going to heal or how long it will take but we are taking it day by day. He is getting quite irritated but we are keeping him happy in his cool stable with lots of carrots and licorice (his favourite treats), regular visits, brushes, fly spray, toys, diet and vet attention a few times daily.
No matter of the outcome, our bond has grown even stronger and it is unbelievable how much trusts he puts into me.
+ Read More
Read a Previous Update