Noah Buckley's Heart
$13,275
of $10,000 goal
Raised by
136
people in 43 months
A few friends are starting a GoFundMe page to help alleviate some of the expenses associated with baby Noah Dean Buckley's illness and his upcoming open heart surgery.  We invite you to help heal baby Noah's heart.
Noah is in the PICU at Primary Children's Hospital in Salt Lake City. Little Noah has been hit hard with RSV and pneumonia. Doctors discovered his heart is enlarged and has two holes in it; one in the atrial wall and a larger hole in the ventricular wall. This means open heart surgery is needed. The cardiologist wanted to do the surgery within a couple weeks, but because of the RSV, they can't do the surgery until he recovers from RSV - a six week ordeal!
Jared and Stephanie Buckley and their three precious kids, Fayth, Stephen, and Noah, live in American Fork, Utah. Fayth is five years old but not just any ordinary five year old. Her smile lights up her face and her dance moves and enthusiasm easily energize an entire room full of people. Fayth has Down Syndrome, and at 3 months of age, had open heart surgery to correct a hole in the dividing wall of her heart. After three years, God blessed the Buckleys with another child, Stephen. As Jared says, "This kid is all boy. He loves trucks, tractors, horses, bulls, his boots, and any ball." And hats. Let's not forget hats.
 Last year, on August 30th, Noah Dean was born. From very early on, Jared and Stephanie felt that something was not quite right. He struggled with eating, he struggled with breathing, and he struggled with gaining weight. Over Christmas break, all three kids became sick, but Noah especially, which landed him in Primary Children's PICU.
 We are inviting you to rally with us, around Jared and Stephanie, praying for them and looking out for their needs. We invite you to open your hearts and make a donation (large or small, every bit helps!) to help heal baby Noah's heart. Jared is updating a blog so we can receive updates on Noah and his progress.
http://atraditionalfamily.com/noahs-journey/
  or visit our Facebook page
www.facebook.com/noahbuckleysheart
.  Here's to wishing and praying for good health and an outpouring of love & support for Noah Dean & his family. God bless you, little boy!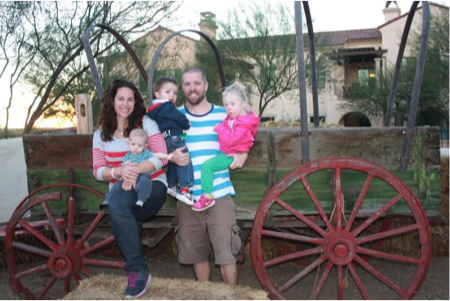 + Read More