Scholarship fund for Azul + Jason
$800
of $5,000 goal
Raised by
4
people in 31 months
Hello,
My name is Tony along with my friend, Henri , as mentioned in our video we have created a holistic education & learning program that will help transform "At-Risk" teens in Orange County CA.  Our mission is to accelerate the pursuit of mastering software programming and technology.
We need your help to fund continued education for two of our top students this year and our goal is to raise $5,000 to purchase the following:
a) a
T-mobile hotspot
so they can continue building their programming skills via the internet. They have no broadband at her home.  [$500/year]
b)
 Transportation credit
 (Lyft / Uber) so they can get to/from Code School. [$3,000/year]
c)
Developer Software
 + Hosting subscriptions [$500/year]
d) Subscriptions to
CodeAcademy Pro
and online courses on
Udemy
[$500/year]
Azul & Jason graduate from "high school" this month. They will spend the summer improving their coding knowledge and will volunteer at the BG Club of Tustin teaching younger kids coding. Then they start Code Camp this August.
MEET AZUL
Henri and I, in partnership with Chick-fil-A, KidsInCode.org, and Boys & Girls Club of Tustin have been providing code classes to local at-risk teens since last Fall.
Of the 22 teens in the At-Risk class, two (Azul and Jason) have exhibited the heart and mind to continue on to code camp and pursue a programming career.
MEET JASON

A career that can easily start at $45K-$58K / year.  Azul & Jason are the most pressing and promising students. We're convinced this is a way to break the cycle of poverty and we're on our way to proving it!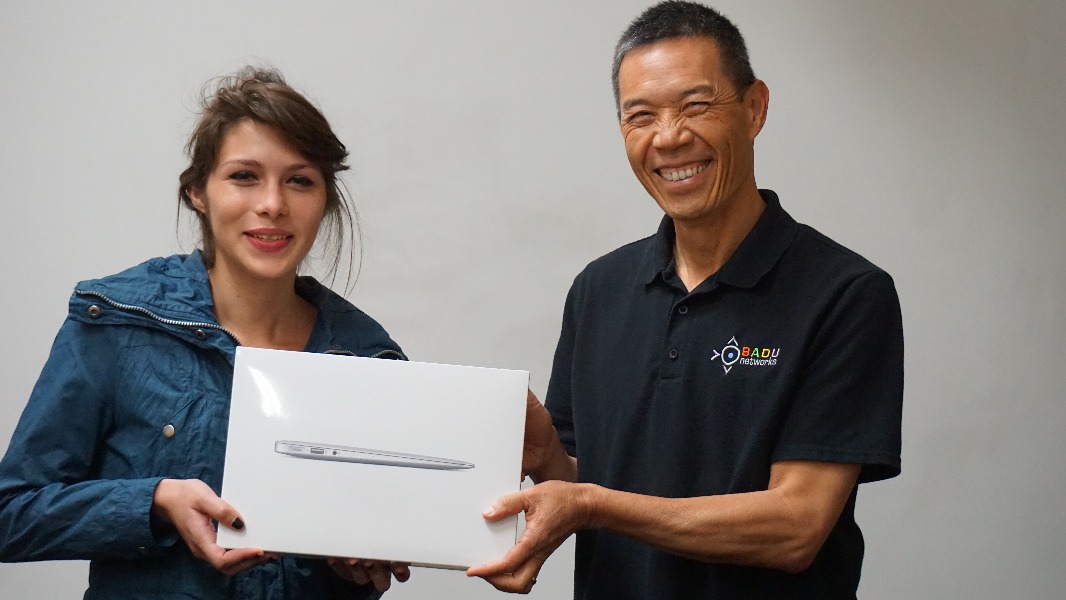 We've already provided them with a Mac laptops. We will provide mentoring through our professional networks. We need to provide more tools.
When Azul & Jason complete Code Camp this Fall we will align them into a programming related job apprenticeships through our local partners.
It takes a village of support as you can see from the photo above (left to right -- OC School District, Kids in Code volunteer coding instructors, Henri, Azul, Tony, Boys & Girls Club of Tustin).
Your name will be listed as someone who contributed to a program that can really make a difference in a special life, in our local neighborhoods, in our society, and for America.
For more info go to:
http://kidsincode.org
+ Read More
Be the first to leave a comment on this campaign.