Sheridan's Gymnastic Dreams
$1,195
of $3,000 goal
Raised by
23
people in 40 months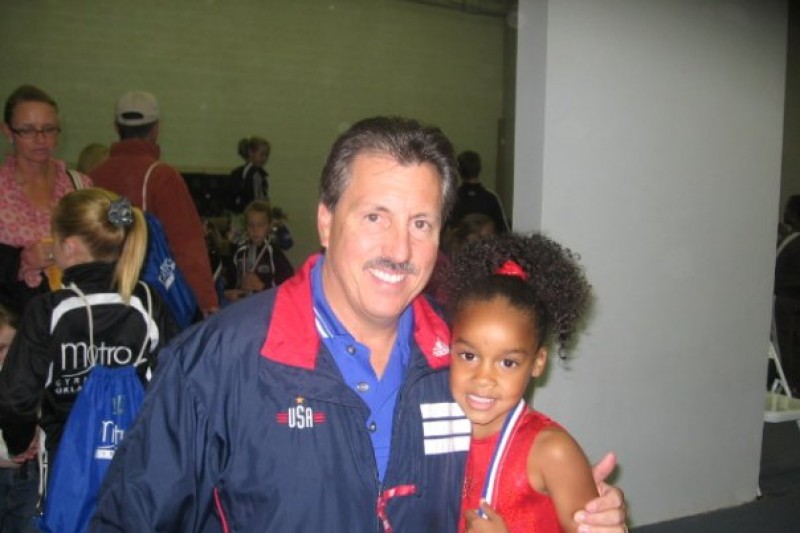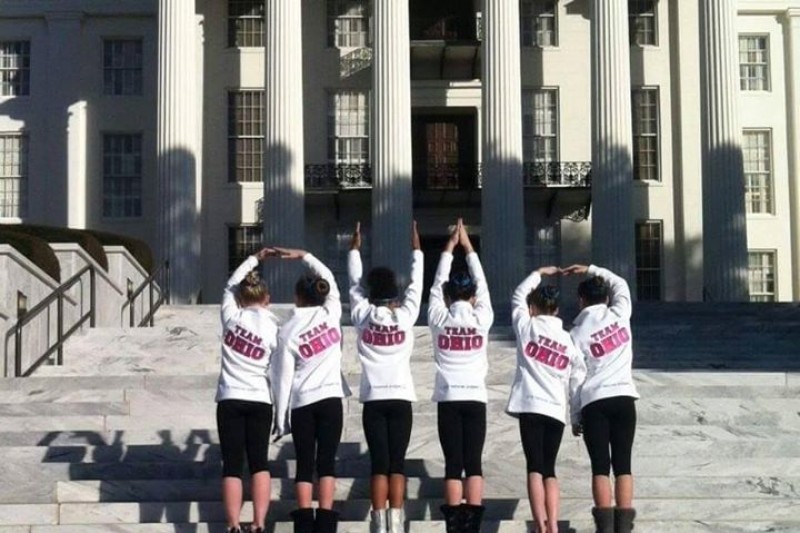 Dear Family and Friends,
 Thank you so much to those who have already donated! Because of your generousity we were able to pay down a big chunk of our balance and Sheridan was able to finish the season placing No2 in the entire State of Ohio!! Yay! We are so proud!! This upcoming season she will be moving up to Level 8, But before she can move forward we MUST get caught up  from last seasons fees...This has really taken a toll on our family, making  it difficult to keep her in the sport she loves. We have always struggled but have done whatever it takes over the years to pay for this sport...  we've pawned items...donated plasma...taught classes at he gym...and we currenlty clean the gym weekly to help pay for this.   
Why pay for our daughters sport if we cant afford it??   You may ask?? . We as well as her coaches honestly believe she a has a promising future  in gymnastics. She works very hard and has the drive and passion to reach her goals! Sheridan has been doing gymnastics for amost 8 years...She started at 4yrs old and was a "natural" , she was able to skip levels and  start off competing level 4! She began under the coaching of Steve Nunno (Shannon Millers coach) and has been  taught under many phenomenal coachs ever since! (Alpha Gym /Victory Gym in Okc  and Capital City Oh ) We are so greatful for all they have sowed into our girl! Sheridan always has done very well over the years! Alot of  times placing 1st on all events winning over all champion! In 2013 she was ranked No 2 in  Americas Top 100 level 5s by th USGA!  She also ranked No 1  in the state of Oklahoma  Level 5 and 1st on Floor& Vault  before moving to Ohio!  This last season she selected as 1 of 6 girls to represent the State of Ohio and competed in her First National comepetition in Alabama! (The National Judges Cup) There she placed 4th in the nation! With over 20 states represented!! We are so excited and proud! Sheridan has BIG DREAMS of going to the Olympics one day! She has told us of this goal since she was 5yrs old..with Gabby Douglas being her inspiration she looked up at me one day and said" Mommy I want to be the next brown girl to win gold at the Olympics!"  Sheridan has the drive, passion and total determination  to fullfill that dream! But Its only with your help that we will be able to get her to where she needs to be! Right now  she spends 18-20hrs a week in the gym which will soon increase  but somehow she still maintains a 3.6 GPA in school! Shes got brains too and we couldn't be more proud! We truly believe with all our hearts she has a Bright future in gymnastics. She has many more seasons to compete and alot more training ahead of her and it is very costly for our family of six. We have stuggled to pay for gymnastics since she began. This website will help us so much! We are still VERY behind on all her fees and she will not be able to compete untill we get these current and past due amounts paid off!! So as our final resort we are reaching out to family, friends, and even kind strangers to help our daughter reach her Dreams! I can provide forms of documentation of what we owe the gym if needed! We truly appreciate your help! We are hoping to get caught up and current on this season and possibly pay up her tuition  and fees for this and next year! ANY amount will be a huge blessing to us! We love you all so much! We cant wait to see what the future holds for Sheridan!! Thank you for supporting our future Olympian!!❤
+ Read More
Be the first to leave a comment on this campaign.