Kelly Falise medical care fund
$40,846
of $130,000 goal
Raised by
181
people in 42 months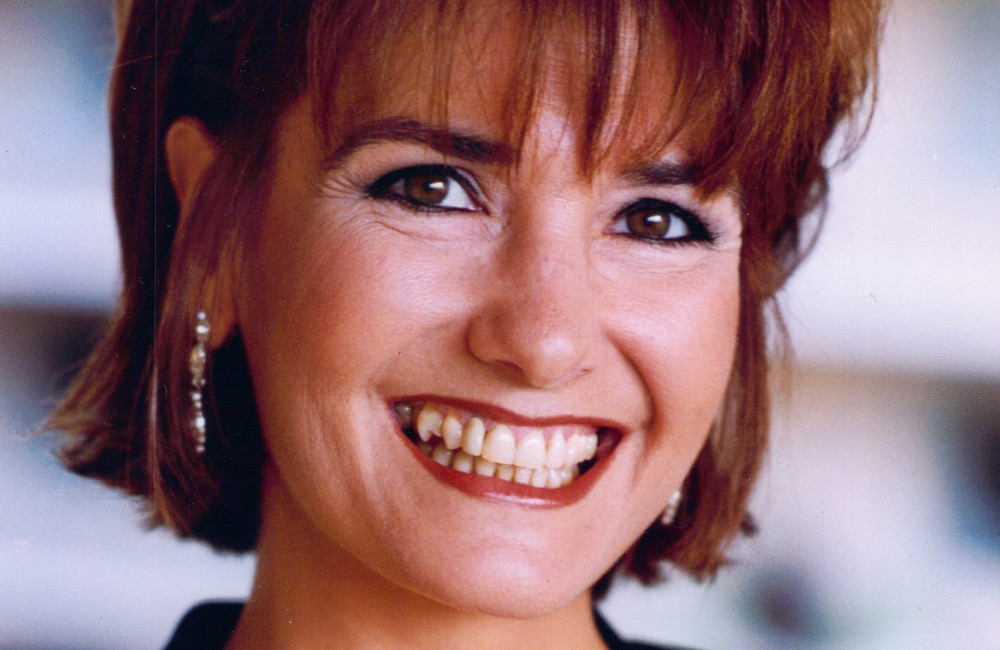 This is my wife, Kelly Falise, about a month after we met in 1995. I fell for her all at once. Some of you know her; some of you have met her.For those of you that don't know her she was a vibrant, active, loving, big-hearted, and deeply compassionate woman that loved life and people. She could walk into a room of complete strangers and immediately make friends. I watched her do just that on many occasions over the years.
She spent her early professional career in the restaurant business. During the 5 years before she got sick she managed senior citizen apartment complexes. She loved that job and worked very hard at making personal connections with all of her residents. She often told me "I love my seniors."
What follows is incredibly difficult for me to write, but her story needs to be told to as many people that will listen.
While glimpses of the Kelly I knew are still visible, albeit for a short period, a very rare and very cruel disease called Primary Progressive Aphasia (Semantic Variant) slowly robbed her of who she was. In late May of this year the disease had progressed to the point that she required admission into a long-term memory care facility. I am writing this a week to the day after she was admitted to that facility. I am still picking up the pieces of a shattered heart.
Kelly was diagnosed in September 2012. The disease has no known cause, and no cure. It wasn't even identified as a specific disease until 1997. Prior to that it was considered an Alzheimer's variant because the late stage symptoms are very similar.
PPA starts in the part of the brain called Broca's Area, which controls our ability to process thoughts into speech. It progresses into the frontal and temporal lobes, which is where our personalities and behaviors reside. In essence, the parts of the brain that help us talk and define our personality start to die in a random, unpredictable order.
From 2008 until 2012 we had no idea what was wrong. We had exhausted the opinions of the conventional medical community. A speech therapist that Kelly was seeing at the time recommended a neurology specialist at Johns Hopkins Medical Center so Kelly, her mom, and I made the 3-hour drive to the hospital. The neurologist saw the problem on an MRI immediately. The 3-hour drive back home from the hospital was one of the most painful moments in my life. Kelly sat in the back of the car with mom and lay in her lap sobbing all the way home. She understood what was happening – and I understood there was absolutely nothing I could do to stop the disease. We couldn't even slow it down.
In Kelly's case, the onset was slow. Looking back the first signs were in 2008 when she started having trouble remembering complex tasks. It was barely noticeable then, but she ended up losing her job. Since that was her job with the senior citizen apartments that she loved so much, that hit her very hard. We spent more days than I can count curled up on the couch together, just trying to get through our emotional pain.
A family member was the first to notice the speech impairment not long after that. I had not noticed it because of the slow onset. That led us to search for, and finally find, a very special speech therapist. That therapist led us to Johns Hopkins, where we got our answer after over 4 yearsof searching.
I am starting this campaign for two reasons. First, long-term memory care is not covered by insurance – it is all out-of-pocket and Kelly and I are your typical middle-income family. The average cost of this type of care is $7000 per month. This is roughly what Kelly's care will cost going forward. As her disease progresses the costs will go up, possibly as high as $9000 per month. I had to make a hardship withdrawal from my 401K but that won't last very long.
The second, and equally important reason is to raise awareness about the disease and the lack of treatment options, care facilities, insurance coverage, and general understanding in the medical community. It also appears that I am one of the few husbands that have gone through this. I am told it is usually the wife that has to carry the burden of slowly losing their partner to the disease.
All of the money you donate – every penny – will go toward the costs of Kelly's long-term care. I will not be keeping any of the money you donate here. I set the initial goal of $130,000 because, after taxes and fees, that will cover a little over a year of Kelly's care and allow me to find more resources for her.
That amount is only the initial goal – I hope to raise much more so I can also provide support to Johns Hopkins and the absolutely fantastic neurologist that diagnosed Kelly's condition and showed a level of compassion that is increasingly rare in the medical industry.
Her care facility is doing a great job with her. They have sent me some videos of her dancing, smiling, and engaging with other residents – the seniors that she still loves so much. I will post updates on her condition as time progresses.
If you can't donate, please share the story. Kelly means so much to me and so many other people. She has touched the lives of so many people, and I for one am a much better man for it. Kelly is still "my girl" and your help will mean more to her family and I than I can express.
Finally, to Argye, Erin, and Cheryl. You embody the ideal of the caring, compassionate medical professional. I can't thank you enoughfor your support during these very hard years. Kelly loved all of you very much.
Thank you so much!
Bob Falise
my kellygirl
+ Read More