Kara Needs Trial Rx/ GVHD/Leukemia
$2,495
of $10,000 goal
Raised by
41
people in 34 months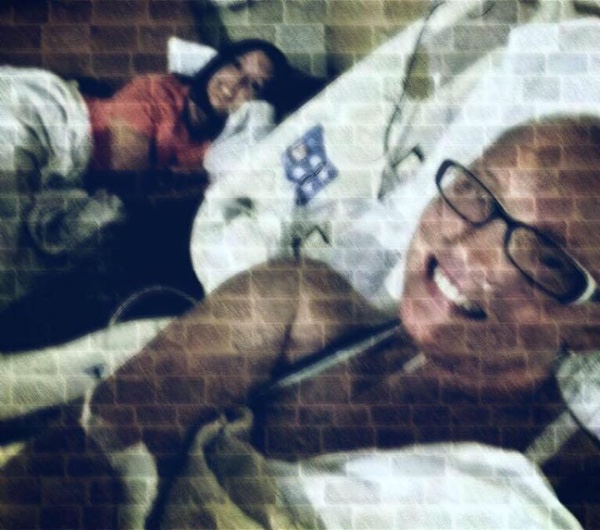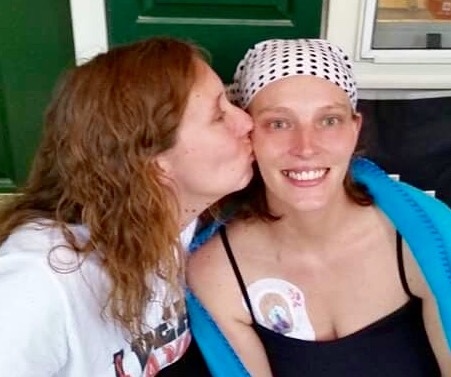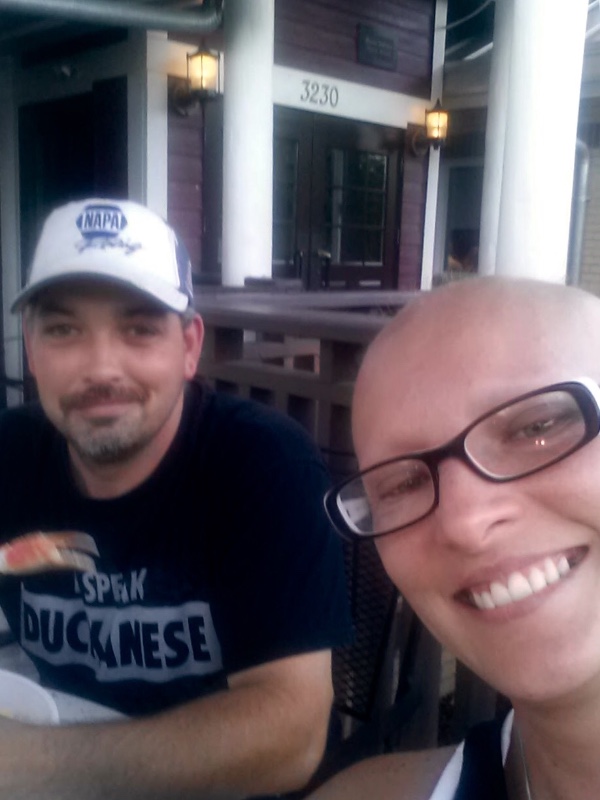 Hey there! First of all, thank you for taking the time to read her story.  Kara has been fighting Leukemia for over 2 years and currently in remission. We just found out September 19th, that she has GVHD in her lungs. This has to be treated  because this can be mild, moderate, severe, or even life threatening. She's had a chronic cough for 3 months, trouble breathing and she is only 37 years old on oxygen 24/7 along with other medications. Her insurance company denied a prescription after the doctor tried to appeal it 2 times. Her only option is to fly out to Washington D.C. in mid October to enroll in a clinical study and start a trial medication that is similar to the one originally recommended. Due to the importance and severity of her health, I am sharing her story in hopes to help with all of the unknown expenses to make this happen because this was a last minute plan of action ordered by her Oncologist. I would love for Kara to be able to go and get the medical treatment that she needs so she can enjoy life again and be with her 2 children that need her. 
I met Kara Crawford in 8th grade, she says 7th! We have been best friends for 20+ years so I call her my sister. I remember when she came over to my house and told me she was moving to Newnan to be with Stevie, her current husband. For selfish reasons, I was devastated because we had so much fun together and we were together all the time, living the carefree days. GOOD TIMES! GREAT MEMORIES! She moved out of Gwinnett when she was 22 and started her new chapter in life. We spoke off and on throughout the years but LIFE gets busy, the years flew by, and we grew apart but spoke very sporadic.
Kara is 37 years old and has been married to Stevie for about 15 years. They have two children who are so sweet, smart and super precious. Their daughter is Lexi who is 13, and their son Kevin who is 9. Kara is also a stepmom of three who are Steven, Brook, and Molly. She entered their lives when they were younger. She has always loved and cared for them just as much as her own. Beautiful family all together. Kara is one strong lady but her Faith in GOD has truly helped her stay strong and focused on the having positive thoughts. 
On March 26, 2014, I got a call from Kara with the most unexpected news that was not the news anyone would want to hear. She was very calm but she said,  I have Cancer...Leukemia which is Acute Myelogneous Leukemia. It is a type of cancer of the blood and bone marrow with excess immature white blood cells. I think I was in shock when I found out, I never expected to hear anything like that. My first thought was I would not wish this on anyone but I certainly didn't wish it on "Carebear." I drove to Emory University Hospital that day to see her. She started Chemotherapy right away along with a trial chemo medication. She was started on new medications that would help with prevention of any infection because of her immune system. She was so strong every single day. She's always smiling, maintaining a positive mindset, and she has truly been a fighter. Around flu season of 2014, she did stay at Emory for a period of time to avoid any risks of infection during treatment. I would come down for days and we would have slumber parties in her room there and we reminised on our past, talked for hours sharing stories about our cheerleading days, spring break trips, old boyfriends, shopping every Saturday for a new outfit for Saturday night, our club scene night and so much more. GOOD TIMES!!!
Kara had her first relapse in January, 2015. She went through the process of  getting set up her first stem cell transplant. This was done on April 21, 2015. Her sister Amy was her donor. It was such a blessing that Amy was a match and was able to go through the process to help her little sis out in such a HUGE way. They both did great after the procedure. Later in the year, Kara had another setback in September, 2015. She started chemo treatments again from Sept-Jan. She was back in remission on January 4th, 2016 which was on her brother and maternal grandfathers birthday. She just kept going strong. She had a second mini transplant (little boost of her sisters cells) known as DLI in Febuary, 2016.
Kara has had some side effects to the chemotherapy, medications, and infusions. If you saw her, you would not know that she has been fighting Leukemia for over two years because she is going at 110 mph every day UNLESS she was in the hospital. She wakes up early every morning and has her routine. She gets her two children ready for school, packs their lunches, drives them to school, does the shopping, laundry, cooking, helps with homework, brings them to their sporting events, church, birthday parties etc. She takes care of the household while Stevie is at work. She has tackled all of that and so much more while going to her doctor appointments and trying to stay well. It is absolutely ADMIRABLE and UNBELIEVABLE how much she does daily, considering what this illness and the treatments can do to the human body. She is an amazing mom and wife. Luckily her mom, Cathy has been able to fill in when Kara has been in the hospital for long periods of time, to help Stevie out at home.
Kara has had GVHD known as Graft-versus-host disease which is commonly associated with bone marrow and stem cell transplants. It started off on her skin in random areas of the body. This past spring/summer, she thought she had conjuntivitis or allergies because her eyes were irritated and her vision was getting worse that she basically could not see. She did see an Opthlamologist and found out it was the GVHD in her eyes and there was a problem with the cornea and had tubes put in her eyes. She was told she would never be able to see again at 100 % without a particular type of contacts. She was referred out, saw a specialist that had the contacts for this condition that will help her see at 20/20 vision again. The contacts costs around $3,000.00 and her insurance denied it. Luckily the office had supporting documents and was able to get the contacts approved and she will be getting those on Friday. 
Dr. Khoury is her oncologist and he is just phenomincal. He was recently out of the country for about three months and has returned to the states a few weeks ago. She was seeing a different doctor while he was out of the country.  About three months ago, Kara got sick and was diagnosed with Parainfluenza. Since then, she has been on contineuos antibiotics, steroids, inhalers etc. She was not getting better at all. On Sunday evening, September 11th, she went to the ER for the chronic cough x three months and was severely short of breath. She was then admitted for observation and was there for one week. They were treating her for possible Pneumonia or GVHD but did not have a clear diagnosis. They had her on oxygen around the clock and breathing treatments every four hours along with other maintanance medications and new ones. I visited with her a couple of days/nights. One day, the doctor doing rounds came in to check on her. Since they thought the GVHD was in her lungs, he had discussed a plan of trying her on a new medication. We found out that this drug was DEA approved but had not gone through the complete process with the agency, so her insurance company denied the medication. The doctor stated they tried to appeal it at least two times but they still denied the medication. She was released on Sunday, September 18th. She is still on Oxygen 24/7 and is unable to talk much less be active without getting short of breath and a cough that won't stop.
With Dr. Khoury being back and seeing his patients, he was on board with Kara's recent findings and plan of action. He had viewed the last two CT scans and he said it was 100 % the GVHD in both lungs. Dr. Khory's office notified her of this on Monday, September 19th. We were at Emory while she was getting her five hour infusion. She saw him today for her follow up and he is referring her to Washington D.C. in mid October for her to be in a clinical trial study for a "sister" drug to the one that was originally recommended but denied. Kara is still on the oxygen all day and night along with numerous medications. She is not getting any better.  She is short of breath and has severe coughing with talking, laughing or just a few steps. I have spent a lot of time with her at her home this past week, trying to help out because I was able to and I wanted to. She is having to rest as much as possible. but they do want her to walk around some. She can not take care of her kids or things around the house because she is very sick. She is not supposed to leave her house unless it is for an appointment. I left her house last night and she was exhausted because she is not getting adaquate sleep because of the constant cough and having to take prescriptions at certain times along with the breathing treatments every four hours. Her chest hurts and her body is tired, that is not to mention the side effects to her body from the previous chemo treatments. This girl DOES NOT complain about anything such as pain, side effects from the chemo, infections, or the fact that she has been sick for three months straight and has not got better. She just kept being the great MOM that she is until this last visit in the hospital. I can only imagine how difficult all of this is, the every day stressors, not only feeling good, but it is hard for her for her kids to see her like this.  
She has got to out to Washington D.C. in hopes that this trial will be successful. I would love more than anything in this world for anyone out there to just send positive vibes, prayers if you believe, and if you can donate anything to this family in need. This would help tremendously with her expenses for travel, lodging, and food while out there. The study is done in two week cycles up to 8, including follow up visits every six months up to two years. This donation is so important because of the unknown and her being out of state and her husband going when he can, this could help out with their regular bills, her insurance, necessities for her children and misc. I would love to see Kara back home sooner than later by the success of this trial drug working and Kara feeling at 100 % again. I don't want her to stress about anything and I want her to feel better so that she can enjoy her life again and be active with her family.  
***This seems to be the next and possibly only option to treat this. GVHD can be fatal to patients when it gets into the lungs and goes untreated. Thank you for any and all help provided!!!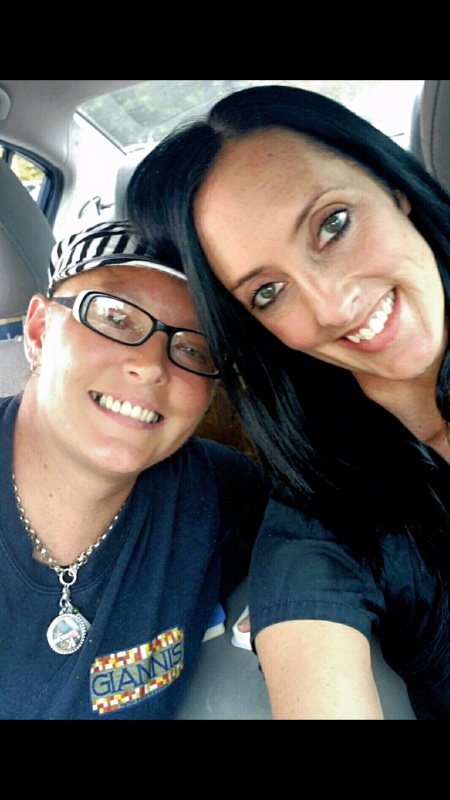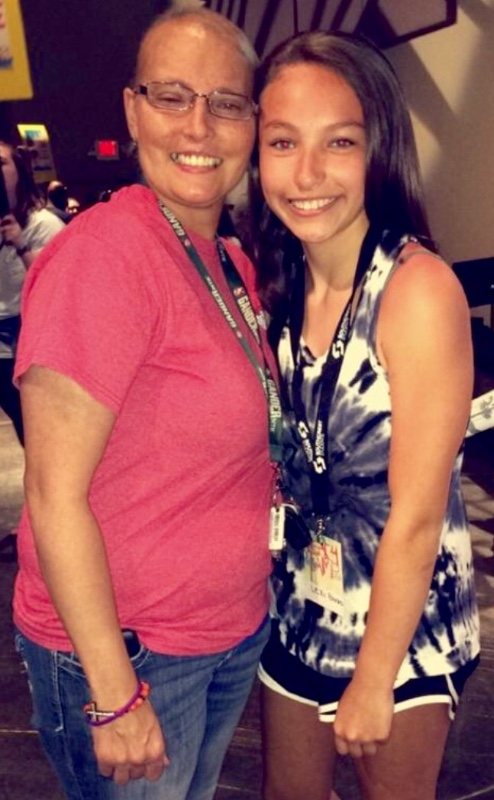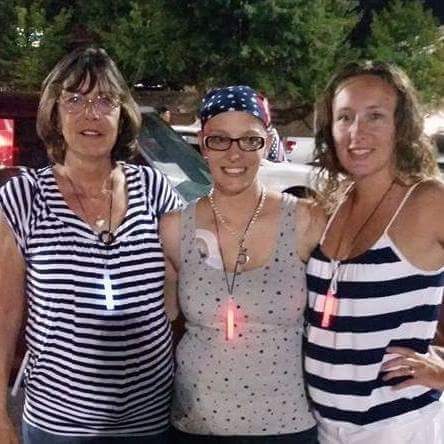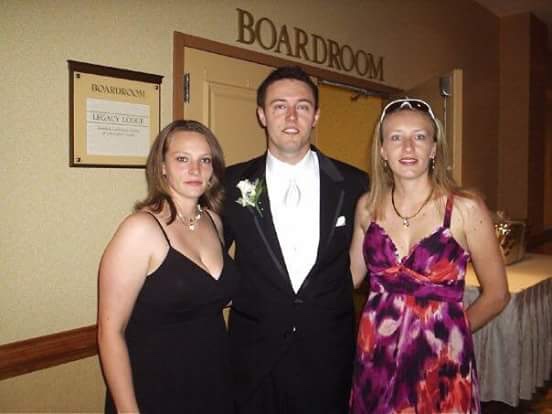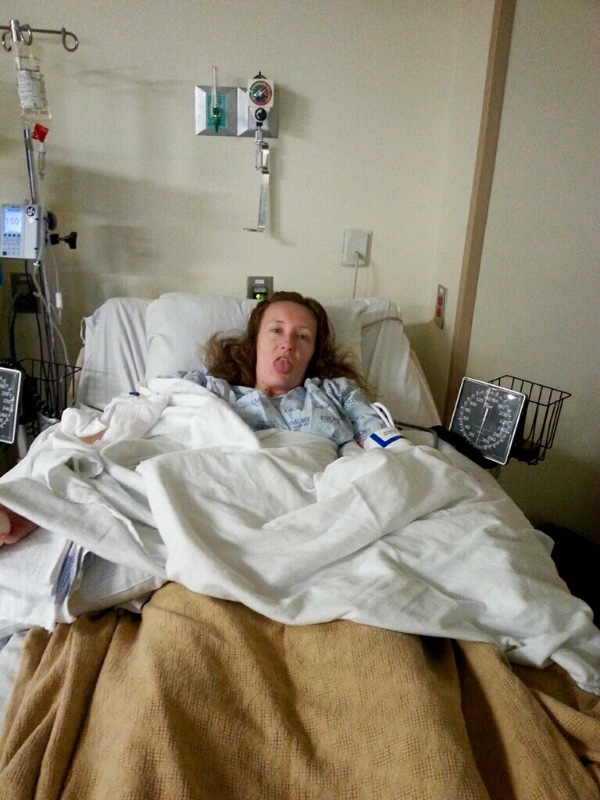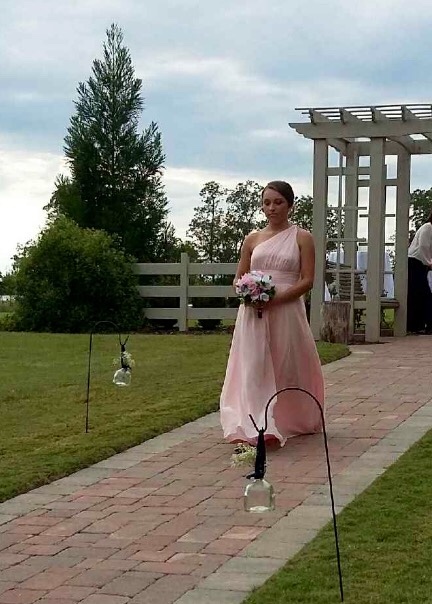 + Read More