Kaigani The Voyaging Canoe
$3,220
of $5,000 goal
Raised by
32
people in 40 months
VOYAGE WITH KAIGANI INTO THE OCEAN.
BRIDGING COMMUNITY, COUNTRIES,  CULTURES & PERSPECTIVES

Kaigani is an Outrigger Canoe in Seattle named after the forest where the timber was harvested for her creation. The same forest that produced the timber for Hokulea voyaging canoe , located in the Haida Gwaii, Queen Charlotte Islands.

The name Kaigani is translated from Haida to english as "the people". As we put our attention towards the canoe, we connect with the people and learn to work together and in harmony with nature.

Our vision for Kaigani is to connect with the natural elements of the Salish Sea while discovering the richness of canoe culture through voyaging and experiential learning. We enter this mission with humility and reverence of our natural world and indigenous wisdom.

We seek to better our understanding of past, present and future. To stand in solidarity with those that protect the sacred and honor our natural resources. Discovering the richness of wildlife, the water, the land, the trees, the elk, the eagles, the salmon, the orca,  the communities, the people of today and the people who have come before.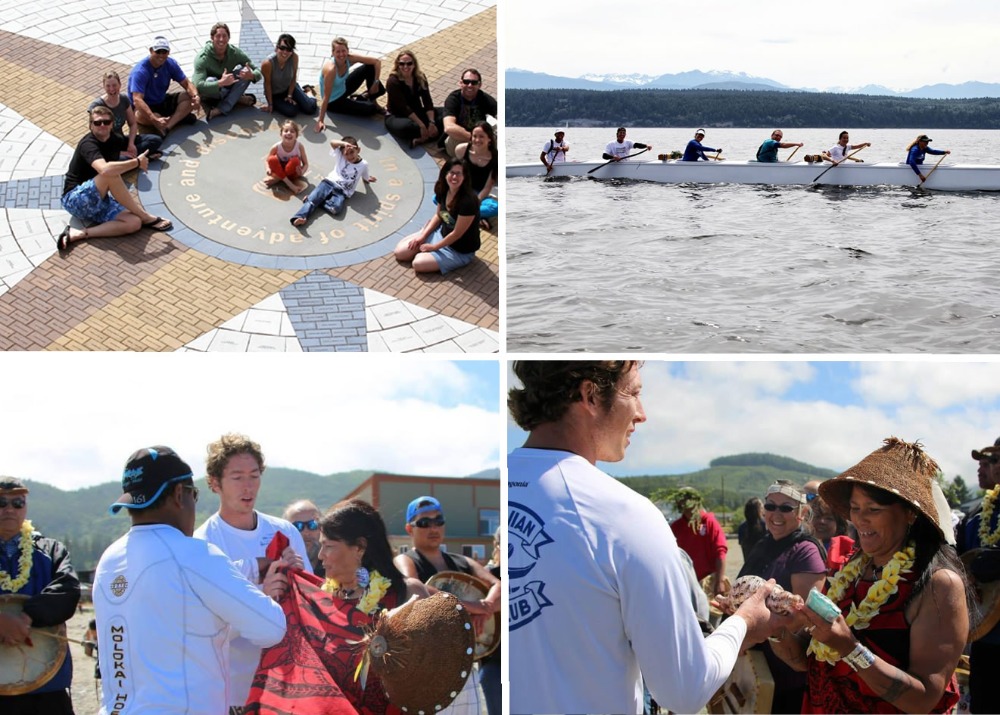 Through voyaging we understand the importance of teamwork, community, and that each one of us is a leader and a contributor, providing assets and resources that help us all reach the next step. We discover what it means to live in the moment and disconnect from the stresses of modern life, as we stretch out beyond our comfort zone, to a place where land and ocean meet and possibilities arise.

KE WA'A  - THE CANOE

The canoe is the center piece of the voyaging experience. The canoe transcends  time, space, race and people. The Hawaiian Outrigger canoe embodies innovation, function, performance and cultural connection.
The people who arrived in Hawaii a millennium ago were voyagers and continue to voyage throughout the world. The Hawaiians, Polynesians and Coast Salish First Nations  are canoe people, traveling on man powered and wind powered canoes across great distances.

We wish to honor those who live this way of life and who have come before us.  While seeking to understand the cultures more completely and gather together around the sacred center piece, ke Wa'a (the canoe).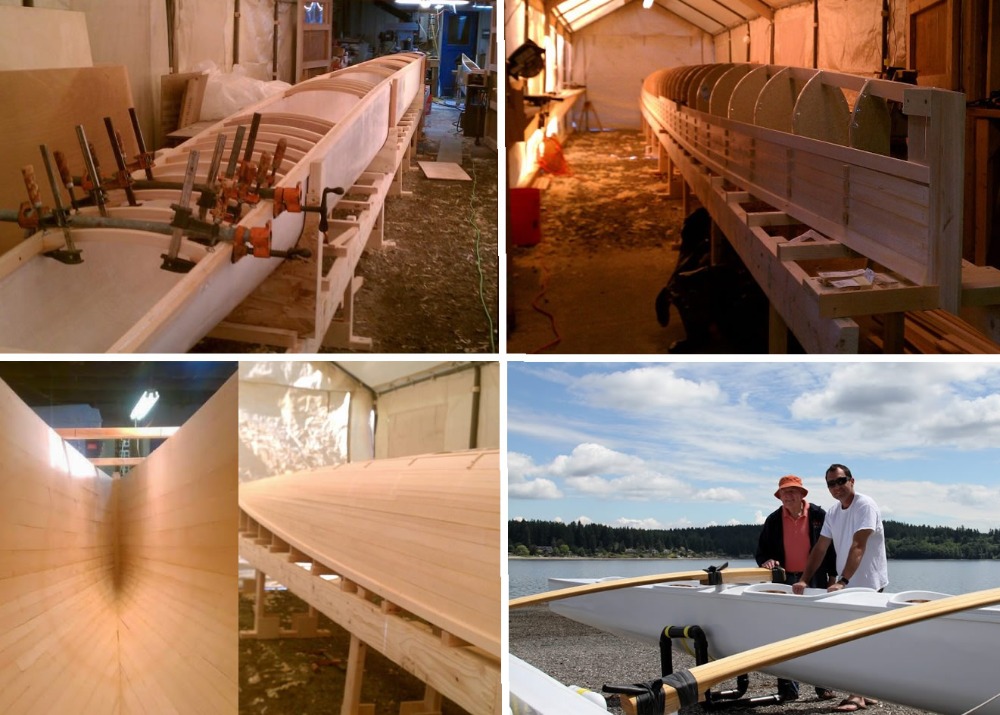 Kaigani was  transformed from tree  to canoe with care and years of building experience by John Guzwell and Jono Sounders . We wish to finance the cost of materials for Kaigani as a shared resource across canoe clubs and communities. As paddlers we believe the canoe has its own spirit, a life of its own. We choose to live that not only in respect but in stewardship. Kaigani will be an ambassador of canoe culture, bringing her voyaging spirit and experience to new people, young and old.

VOYAGE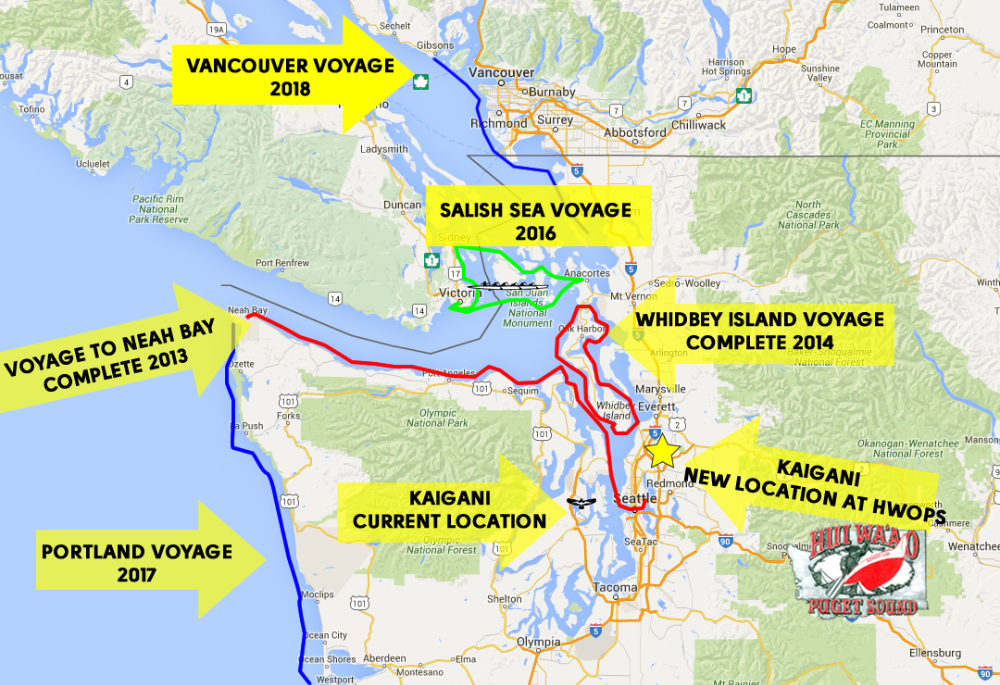 Every great voyage begins with one stroke. Our dreams may seem ambitious, but we start simply and humbly. To date we have  completed two voyages in the Northwest,  Seattle to Neah Bay and Whidbey Island Voyage . We discovered many truths and connected to beautiful people and places. The experience was enough for us to know we were destined to pursue this dream and share the experience with more people. We see the connections to community and culture to be so profound and awakening that we follow our path now with prudence and determination. This is what we are meant to do.

WHY GIVE YOUR MONEY TO HELP OUR CAUSE?

Are you called to the ocean? Are you ready to stand and protect our ocean and what is sacred? Are you a voyager?  Are you are ready to go beyond your comfort zone and into unknown? If you answered yes to any of the above, we are calling to you to be part of Kaigani and join in by taking the first step, help us fund  Kaigani  and join us in the journey!!

(To learn about who is involved and where the canoe is now, scroll down)


PERKS & OFFERINGS

Your gift of $20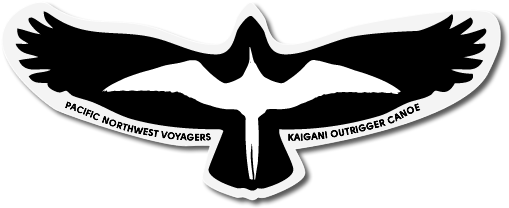 - A thank you from us and a Kaigani Eagle 'Iwa Decal

Your gift of $40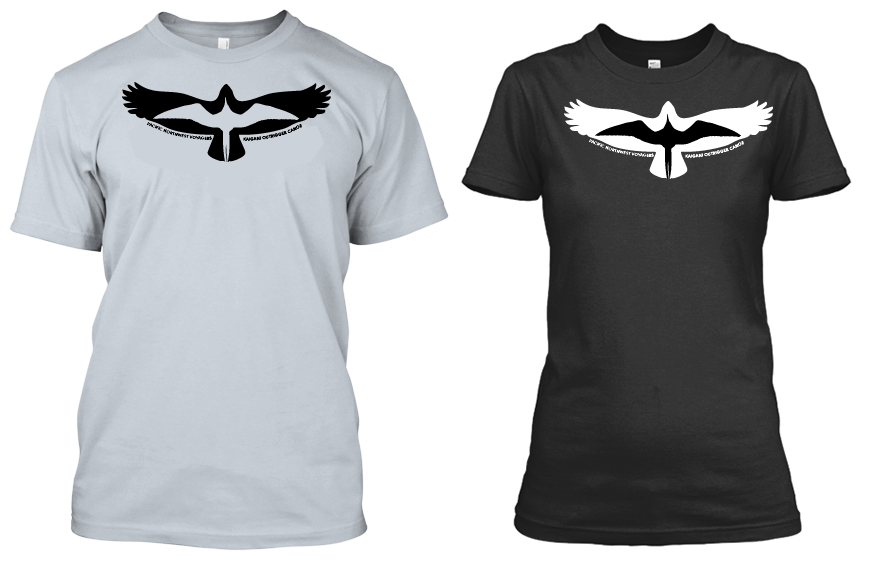 - Kaigani Eagle 'Iwa T-Shirt
-  A thank you from us and a Kaigani Eagle 'Iwa Decal

Your gift of $100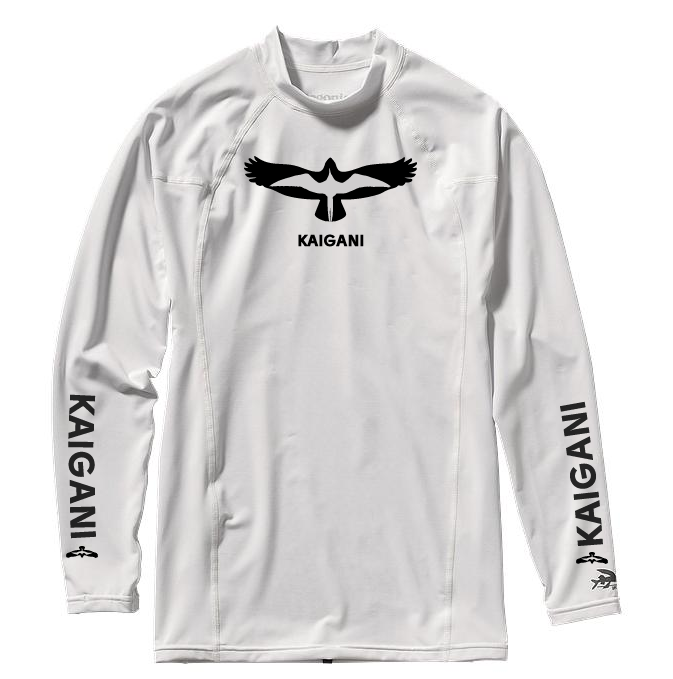 - Kaigani Eagle 'Iwa Rashguard (ready for voyaging)
- A thank you from us and a Kaigani Eagle 'Iwa Decal


Your gift of $200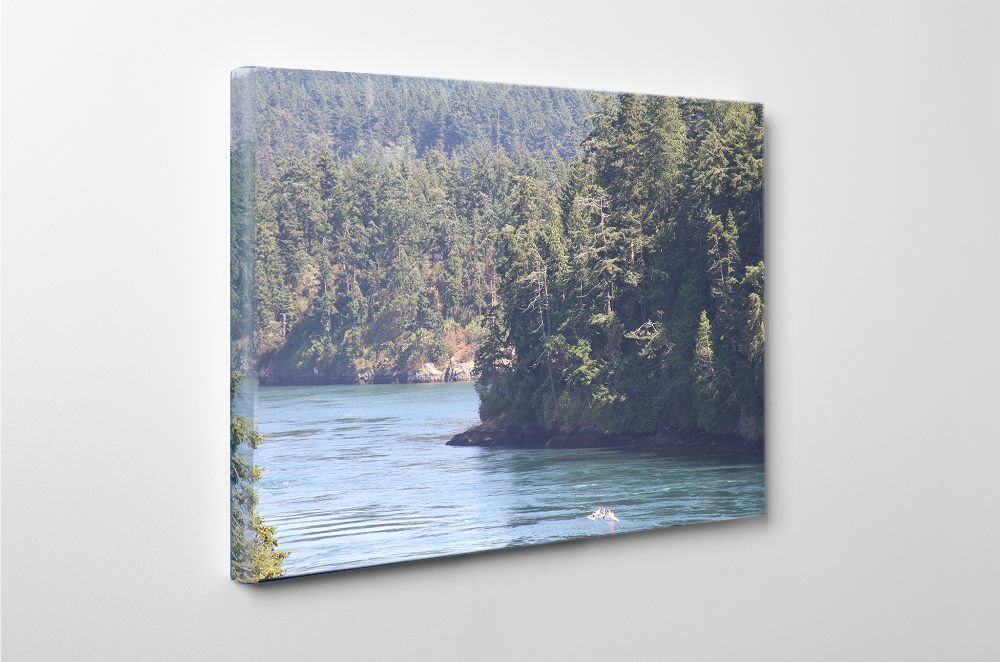 - Artistic  Print of Kaigani Canoe on a voyage for your wall
- A thank you from us and a Kaigani Eagle 'Iwa Decal


Your gift of $200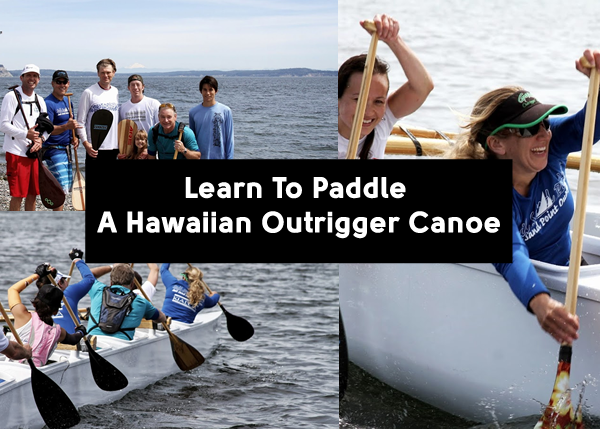 - An introduction to paddling and canoe tour in the Puget Sound
- 1 hour paddle tour at your convenience, in Mukilteo or convenient location
- Kaigani Eagle 'Iwa Decals and T-shirt


Your gift of  $500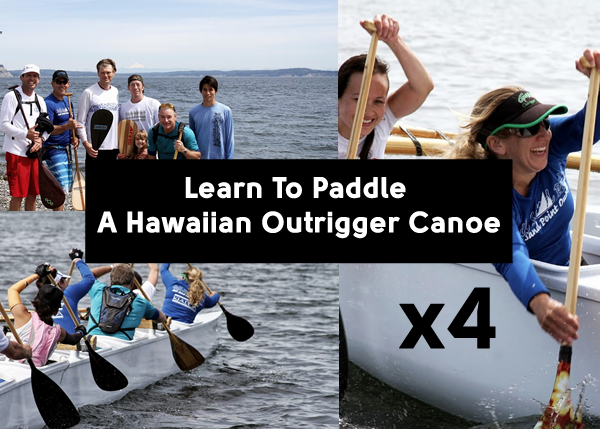 - Canoe Tour for 4
- An introduction to paddling and canoe tour in the Puget Sound for group of 4 on Kaigani
- 4 Kaigani Eagle Decals and T-shirts 


Your gift of $1000+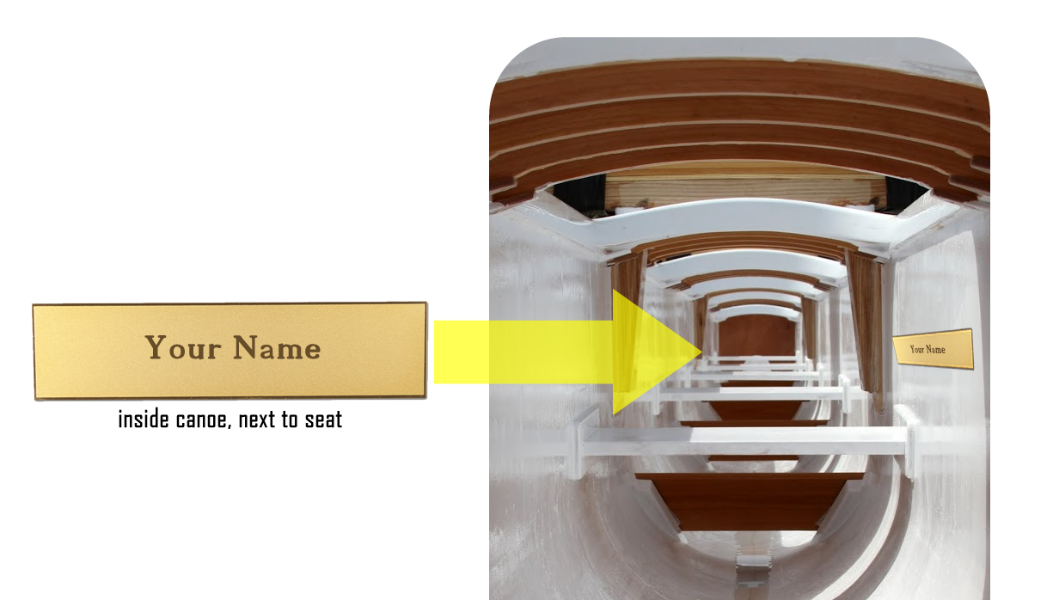 - Catalyst contributor
- This is excellent option for individuals and canoe clubs who would like to partake in this project in a larger capacity.
- Your name or club name mounted on a seat
- + T-shirt, Decal and Art Print
- Ideal option for individuals or organizations with grant funding and/or scientific or product research needs that align with our goals.
- We will work with you to provide information, content and resources if you need insight and perspective, let's chat.

Partners & Next Steps

We are partnered with Hui Wa'a O Puget Sound Canoe Club and PNWORCA – Pacific NorthWest Outrigger Racing Association. 



The canoe is currently in Poulsbo at John Guzwells home. Once financed we will paddle the canoe to Mukilteo, where it will be stored and paddled regularly. We will set the date of the 30+ mile paddle from Poulsbo to Mukilteo as soon as we have the canoe financed. You are welcome to join!

Hui Wa'a will be supporting in many ways including logistics, man-power, transportation and storage. PNWORCA will help with coordinating Kaigani for special projects and programs for all canoe clubs in the Pacific Northwest.

Please contact naim@kaigani.org | More info available at Kaigani.org or by contacting Naim Ferguson at 808-276-6673.

Kaigani Voyages and Programs on the Radar

- July 2016 Salish Sea Voyage: Bellingham to Victoria, International Voyage. Kimokeo Kapalehua will be joining us in this journey to bridge to coutries and bring people together on the water.
- Neah Bay to Columbia River: Join our brothers and sisters to the south
- Keiki Programs in the Northwest: Bringin the canoe to different clubs that are starting a kids program or novice program.
- Salish Sea Awareness Projects - Salmon Recovery,
Paddle In Seattle, Arctic Oil Drilling, Coal Trains, Invasive Species Eradication, Orca Projection and Activism, Water Quality Research, Cacadia Now.

Thank you for considering our project and if you supported we will do our best to communicate what is happenning and to reach out to you to join in and put your paddle in the water. This is a team effort and for the water, our planet and for the canoe.

MAHALO MAHALO MAHALO!


+ Read More
Be the first to leave a comment on this campaign.