227
29
Kagendo's Homegoing
$24,114
of $20,000 goal
Raised by
228
people in 9 months
Dear Friends and Family,
On December 27, we discovered that our beautiful daughter/sister/friend/loved one Kagendo had passed on. She was supposed to be in Kenya right now, chilling and smiling and laughing with our mother on the family farm.  It's where she wanted to be more than anything, She saw it as the starting place for the next phase of her life.  Our plan is to make sure Kagendo completes that journey.  We are working to take her home to be buried on our farm,  and we are reaching out to you, our friends and family, to help us cover those costs. The $20,000 is our conservative estimate of all the costs, and anything you can give to help will be greatly appreciated. Anything extra will go to help support my mother as Kagendo has spent her life in the US working to do, and to support a continuation of her work as a filmmaker, writer, and activist.
This is about more than just taking Kagendo home to her final resting place.  It is about carrying on her journey and her life's work.  She wanted to bring her family together.  She wanted us to have a place to all be together even as we lived and worked around the world. A place full of care and love.  A place full of Kagendo and all her energy and fire and love.  And she wanted Kenya to be that place for her birth family, but just as importantly, for the family she had made over the almost 30 years she lived in the US.  It is you guys who got to see and enjoy and care for and struggle with and love Kagendo all these years.  You took care of her for us.  You made her this amazing woman she became.  Kenya was to be a jumping off point for everyone.  So, our aim is to use this as a beginning, as a way of living her dream and allowing us to focus on living our own.  That's what she wanted above all, for us to live our truths and to love each other and to love life.
Kagendo was a proud lesbian and queer activist, and much of her activism and her work as an artist, writer, and filmmaker came out of her efforts to make sure that people saw, confronted and accepted the reality that not only was she a lesbian, but that the world was full of queer people fighting, sometimes with their lives, for the right to build their families and their lives.  She always fought for herself and always fought for queer people.  She would never hide that light from the world, and I apologize for not making note of this before as we will make sure to never hide it either. It's who we all knew Kagendo to be. Her journey home has also been about finding a place where all versions of her, including, very importantly, her sexual identity, could be accepted, embraced, and cherished by her family and by society at large.  It was in Kenya that she learned to question then challenge the limits of how society comes to know and make the world, and it was in Kenya that she was going to make sure that her full self would be realized and shared with the world.  It has.  It will.  We will make sure of it.  We will continue her fight.  Always.
Kagendo returned to Kenya for the first time in 20 years last December and ever since she had been planning to spend more time there, to return home and to build a life that was equal parts in Kenya and in the US.  She always wanted to care for and support our mother, even happily buying a cow for my mother's diary business last time she was home. They talked every Sunday morning without fail and it was actually the fact that Kagendo was too tired to make her usual call on Christmas Eve that prompted my mother to call her, to worry about how tired she sounded, and to ask me to check on her over the next few days.
Kagendo had been sick late in the Fall with what I think she thought was the flu. She only mentioned it as she was recovering and getting up and about again.  She had been planning a trip back home to Kenya for months and her flight was scheduled for December 19. Unfortunately, she was still feeling a little weak and the day before she was to leave, she postponed her departure, but only for a week or so, until she was back at full strength. The day before Christmas, my mother and I both spoke to her and she sounded weak and tired, but said she was just resting so she could feel better.  We told her to rest but made her promise that she would make an appointment the next day to see a doctor.  My mother was worried when we couldn't get in touch with her the next day and the day after that.  On the 27th, I got the police to come with me to do a welfare check, and we found she had already passed.
We are still waiting for the medical examiner to discover the exact cause of death, but it appears there was a chronic condition that went undetected and undiagnosed, we are not sure for how long. She didn't know she was sick. She just felt tired but even then, she was always her usual bubbly, energetic, playful, caring, loving self.  Up until the end she was just planning her trip home, talking about spending time on the farm with my mother and all the filming she was going to do there. She was excited about seeing our family in Kenya, seeing all her friends and loved ones there again, figuring out what gifts to take home for Christmas, and also planning for the projects she would do when she returned to the US.  She was herself.  She just lived her life until she was too tired to do so and likely passed quietly in her sleep. That's Kagendo.  Fire, hope, energy, ambition, care, We all miss and love her.
Kagendo will always be with us. She's not just in our hearts, she is part of that heart. I know you are all hurting, and I am really sorry for your loss. We will be sure to celebrate Kagendo in New York as well and we would love everyone who can to be a part of that as well. I just want all of you to trust, to know in your hearts, that whatever the state of your relationship at the moment of her passing, she loved you with everything she had. All of her family will tell you that, just like with anyone else, our relationships with her had their ups and downs. But that's part of it. That's part of why we love her so much.  She was real, not easy, not something we passed as we went about our lives, but someone that challenged us to to think about who we are and how we put ourselves in the world.  She made us real, and that is why we are all hurting so much. She made us get off the sidelines because she was always on the field, taking everything life had to give her and letting it teach and make her. She taught me life wasn't perfect, and she taught me that every moment I could start again and believe in myself and work to make myself the person I dreamed of being. She taught me what it was to live.
Kagendo, we all miss and love you so much. You're our light, now and for always.
Thank you all for loving our sister and daughter.
Njue and the whole Murungi Family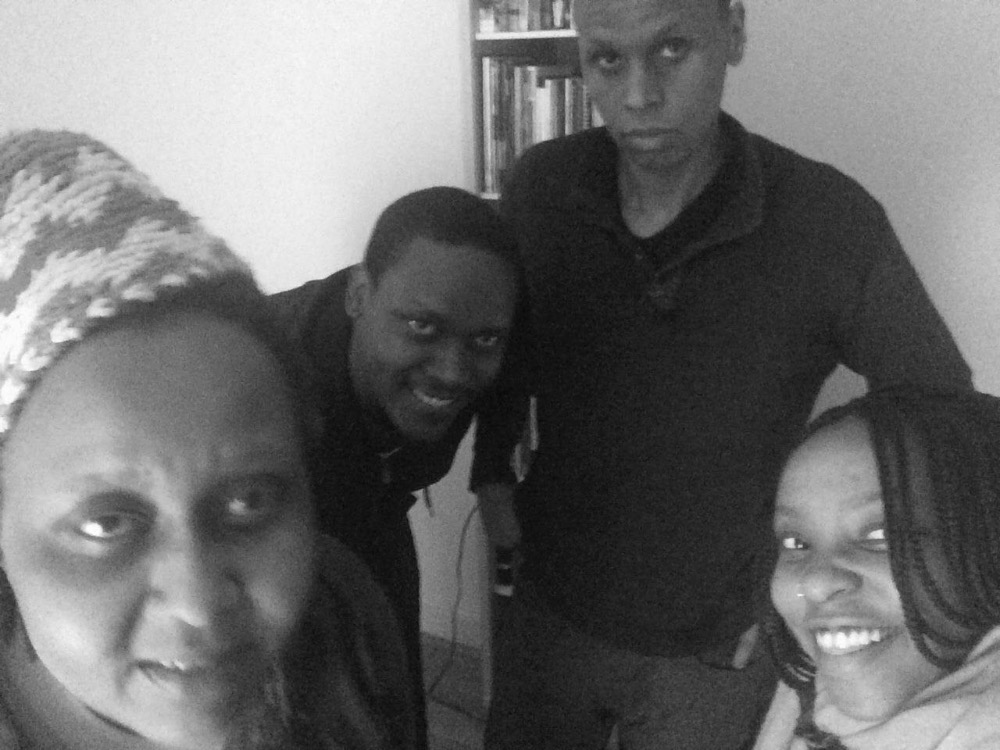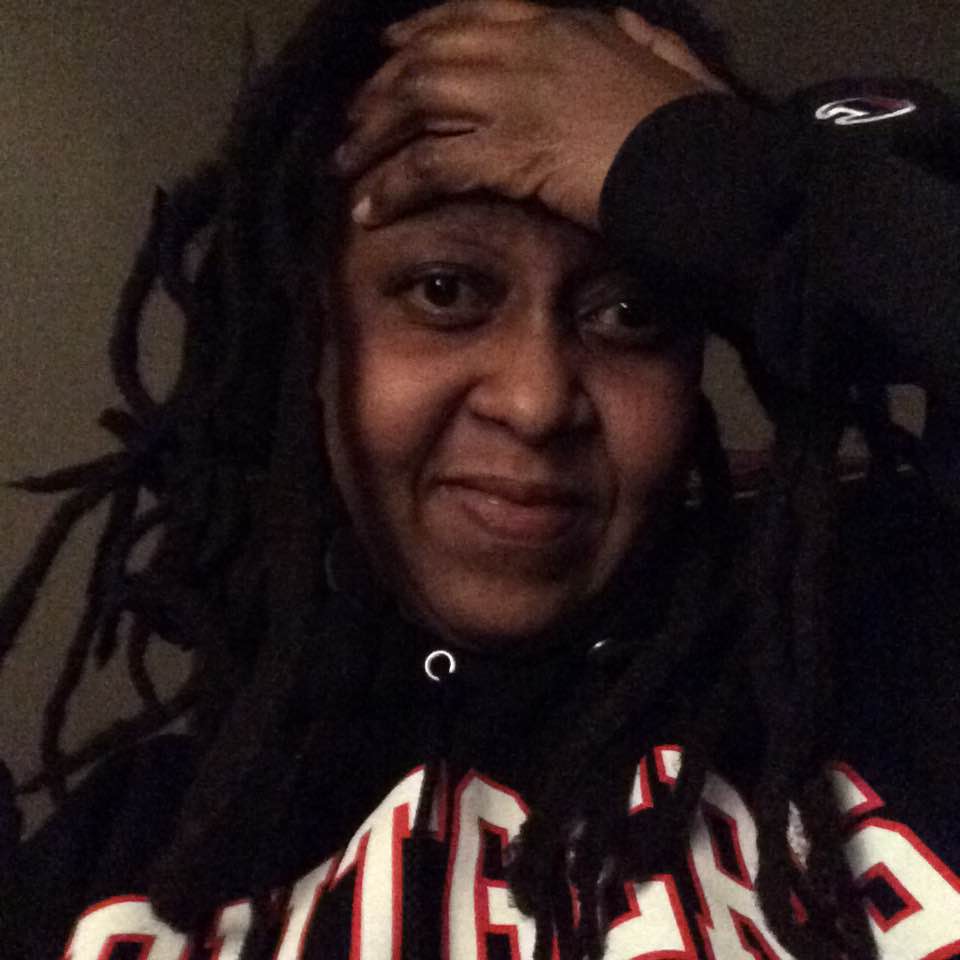 + Read More
Update 2
9 months ago
Share
Hi Everyone,

Once again, I would like to pass on mine and my family's heartfelt appreciation for all the support we have received - emotional, physical, spiritual, and monetary - during this very challenging time. Kagendo arrived home, in Nairobi, on Monday evening, January 15. She will be laid to rest on Saturday, January 20, at our parents' farm in Chogoria, Kenya. I am attaching a copy of the funeral announcement that was published in today's newspaper and a copy of the funeral program. The program features a eulogy written by our youngest brother, Kevin, and includes memories and thoughts shared by our brother Eric, who is one year Kagendo's senior, grew up with her, and with whom she has the kind of special bond that the shared experience of growing up creates.

It proved to be cost prohibitive to livestream the funeral service, but we are still hoping to record portions of the service and to post them on Kagendo's Facebook page. I will let you know if we manage to do that.

Finally, Kevin and I will be arranging a memorial service for Kagendo back in New York. We hope you will help us plan this service as we want it to be as inclusive as possible, and we want it to celebrate all facets of the life that our beautiful, talented, amazing sister Kagendo lived.

We miss you so much Kagendo.
+ Read More
Update 1
9 months ago
Share
Hi Everyone,

First, my family and I just want to say how humbled we are by the support we have received during this difficult time and the support that this campaign to take our beloved Kagendo home has received. It is testament to the fullness and reach of Kagendo's life. It is so heartwarming to see and hear and feel how much people loved Kagendo and how many people's lives she touched. We know that you share this loss with us. We'd also like to thank all of the people - our friends, loved ones, and colleagues - who have contributed to this campaign even though they did not know Kagendo personally. Thank you for loving us.

The process of repatriating Kagendo was made more difficult by the fact that her room is under NYPD seal, which means that we have not been able to access any of the documents that we needed to get the process moving forward. However, we have had the fortune of meeting people who have found us windows to climb through when we have been confronted with locked doors, and we have finally been able to get the process moving. I know the world often looks and feels like a dark and lonely place, and in many ways it is, but there is so much goodness out there, so many people who will go out of their way to help you when you are struggling, that it is hard for me to do anything other than to believe in and celebrate the human spirit and our capacity to care for each other.

We are currently waiting for the funeral service to prepare Kagendo for travel, to complete the processing of her repatriation with the Kenya consulate, and to book a flight home to Kenya. Once we have the date for that flight, which we hope will be in the next week or so, we will begin finalizing the funeral arrangements in Kenya. I will keep posting updates so that everyone who wants to will know exactly when everything is happening. We are also going to look into taping the memorial service that will be held in Nairobi, and the funeral service at our parents' home in Chogoria. Our aim is to make these available on Facebook. If there is any way to broadcast any of it live, we will endeavor to do so. As I said, we share this loss with all of you, and we want everyone to be able to share this journey with us.

Thank you again for making all of this possible. We would not be able to do this without all of you. We are forever in your debt. Thank you for loving Kagendo and thank you for loving us.

The Murungi Family
+ Read More
Read a Previous Update