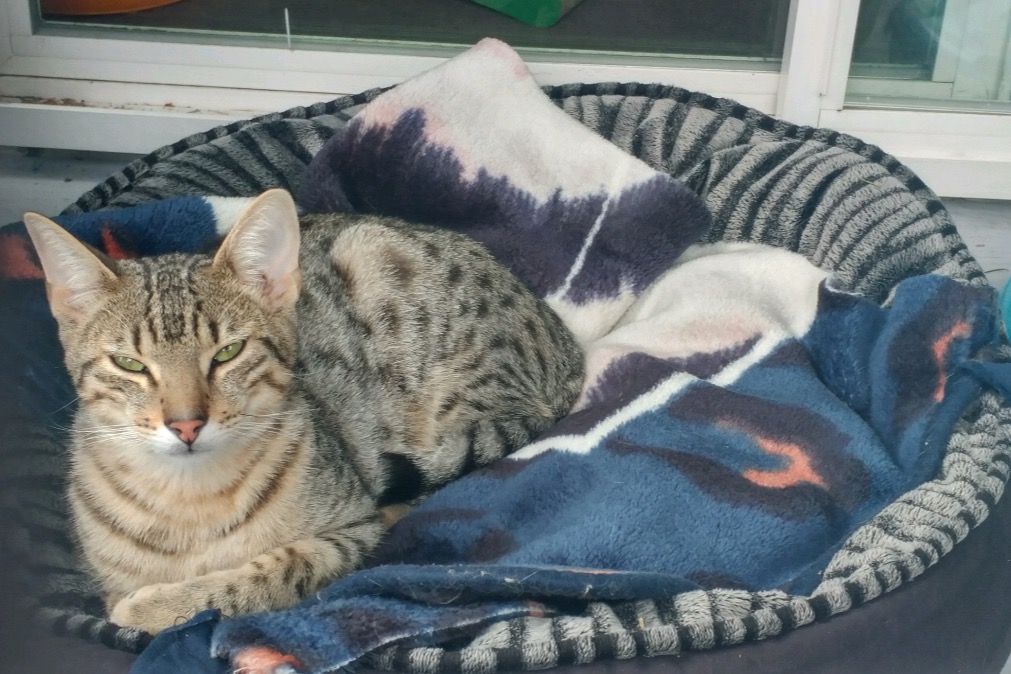 634
11
Justice for Quixote
$30,945
of $100,000 goal
Raised by
638
people in 19 months


WE SOLVED THE CASE: So many humans failed Quixote. First his breeder. Next his first adopter. Next his second adopter. Whisker City as his protector. And the lazy ass police who refuse to make an arrest.

WE WON'T FAIL HIM NOW.

(see Update) Whisker City has retained Animal Rights Activist and Attorney Adam Karp to represent Quixote in a civil action. Please take the time to read about his great work and compassion for animals. Adam has brought justice to many many neglected, abused and murdered pets and we know he is the right choice for Quixote.
We will get what little justice we can. But no justice can match his brutal beating, hours of suffering and slow death or the joy these creeps HAD thinking they got away with it. They didn't. I only wish they could suffer the same fate as this beautiful, intelligent and betrayed being. Unlike Quixote's killers, I'm civilized and I've never purposely hurt a living thing. 

And unlike our investigator, I've always known who killed Quixote - like every single person who continues to be exposed to this psychotic murderer. Our investigator talked me out of it. He stupidly and naively chose a scenario that made the case unsolvable and allowed him to put Quixote at the bottom of his other horrific cases. One can only wonder how many crimes against humans and animals go unsolved because the police aren't as sharp as we are told. The investigator blew smoke up our ass from day one. And King County Public Information, lied to me repeatedly. They were and are about how the press perceives them and they care nothing about this case, our stress and imminent danger.  

If there is a silver lining - and there is not - we won't be paying anyone a reward. We have other plans for that money and it's their punishment and JUSTICE FOR QUIXOTE. This is just the beginning....I created an evidence website today (12/30/17). THIS IS VERY GRAPHIC CONTENT. It is disturbing and violent and heart wrenching. But we need help solving the crime and find this killer. The police have no leads. www.aprilbrown.com/justice-for-quixote

We want to believe there will be an arrest and conviction and sentencing. The killer came prepared and knew he had plenty of time to kill. He killed in plain view of the street. He boldly killed with so much force he woke the hearing witness around 3:00 AM. Unfortunately no one called the police. The killer had time to stage the scene and carry Quixote's still living body to the dumpster. Quixote died suffering and surrounded by garbage. 
This person needs to be arrested. Now.
+ Read More