Special Needs Arts Program Survival
$650
of $4.0M goal
Raised by
8
people in 47 months
Jubilation Creations, Inc.
Jubilation Creations is a 501(c)3 Non Profit dedicated to providing an artistic, creative outlet for developmentally disabled adults, ages 21 and up.  Many of our class attendees never even knew they were artistic!  They attend our classes from one to nine hours per week, depending upon their funding and time availability.  We began in late 2008 with one class attendee, and now have over 30 craft artists who have found their creative spirit with us!  In addition, they find friendship, self-respect, a strong feeling of self-accomplishment, and tremendous pride in the creative projects they make for themselves or those who are special to them.
For many, our classes are the only activities in which they participate since graduation from the NJ school system, and most who start with us continue for years.  We have a huge range of craft activities, such as jewelry-making, paper crafts, wood crafts, fine art, ceramics, weaving, and more!  Each person gets very personalized attention, and our very skilled, patient, and sensitive staff gives tremendous personal attention to each craft artist.  No matter the level of ability, each person goes home knowing that they have been successful at their chosen craft.  We have changed lives and brought joy to so many!
In addition, we are training autistic high schoolers to learn job skills, many of which have gotten jobs based on their experience in our associated bead retail store, where our non profit classes are located.  We also are doing private training for one of our very talented, autistic budding entrepreneurs, whose business, "Wreaths by Taylor", is starting to flourish. 
We hope to expand to offer relaxing, healing arts & crafts classes and job training for other creative individuals such as returning disabled veterans, those suffering from PTSD, victims of domestic abuse, inner city youth, and many others.  However, the building in which we're located is painfully small, not handicap accessible, (yoga & music classes are 19 steps up to the 2nd floor!), and has no parking for our class attendes, especially vans for those in wheelchairs,
With the majority of our craft artists getting funding from the state of NJ, our financial intake barely covers staff salaries!  Our quarters are so painfully small, that we are having to separate the groups on some days, and take those who are ambulatory upstairs where there is more room.  We desperately need a full time web/graphic artist, someone to help with social media and outreach, and a certified art therapist to help guide the staff qnd assist the director. 
First and foremost, with two stairs to get into the building and 19 steps up to activities on the second floor, we have outgrown the building to a point where we can no longer grow, or provide for additional special needs people who are yearning to express their creativity!  Our facility not only has the creativity training, but with our bead store only feet away, entrepreneurs and other job trainees with whom we work have a built in business in which to sell their jewelry, crafts, and other wonderful creations!  It is also the training ground for so many other potential job trainees, such as those interested in learning retail skills such as working a register, packaging, and people like Taylor who want improve their skills in speaking with prospective customers.   We are likely the only organization for state around that can provide for both avocational and vocational creative training in the same venue!
At this point, if we do not get the funding we need to expand into a much larger building as well as expand our staff, we will have to close by the end of the summer.  This will devastate our talented class attendees, my staff, and the many interns from several well-respected nearby universities whose students get valuable experience working with our craft artists.  The interns are the art, occupational, and recreational therapists of the future!
PLEASE help us by funding us with such much-needed capital, that will allow us to increase our space for this amazing group of creative artists, nd creative worker hopefuls!  Thank you so much for your help!
Dr. Judy Weinstein, MD
Founder/Director
+ Read More
Update 2
Posted by Dr Judy Weinstein
46 months ago
Share
I just added some more great pictures from our very talented Jubilation Creations craft artists! Share in the joy of their creativity, and please help us continue, and grow, by donating whatever you can! Thank you!
Dr. Judy Founder/Director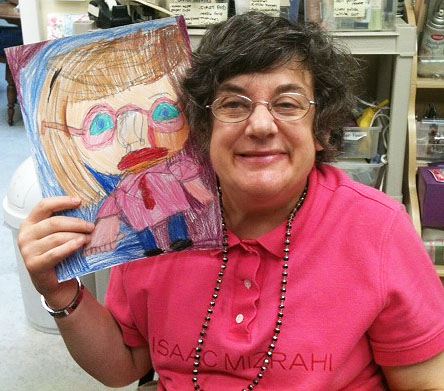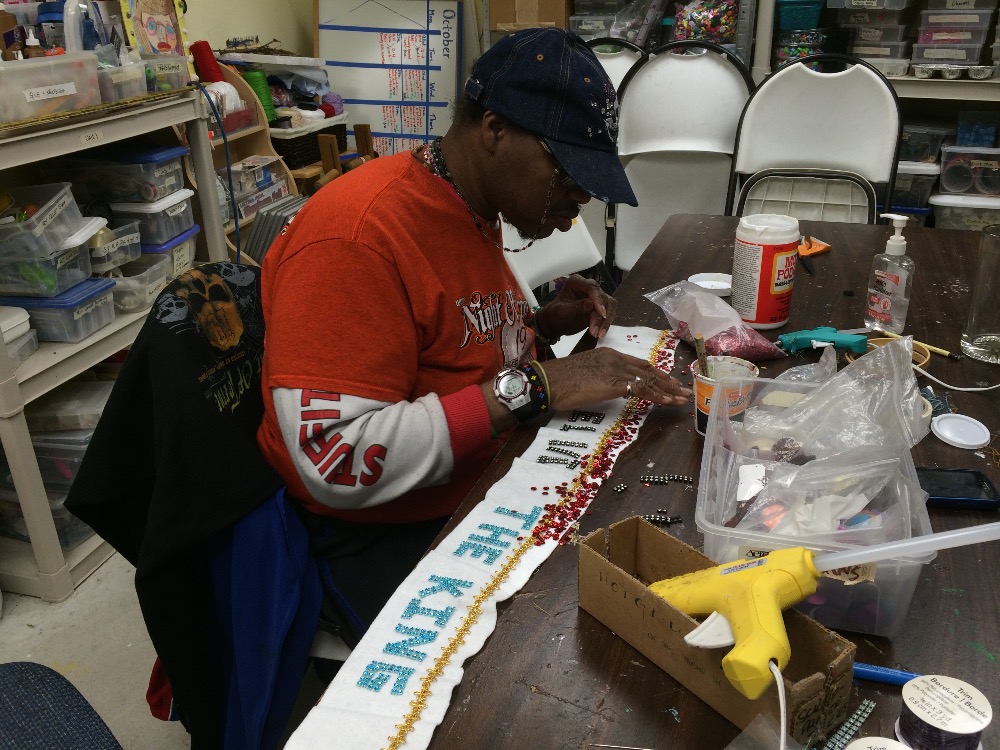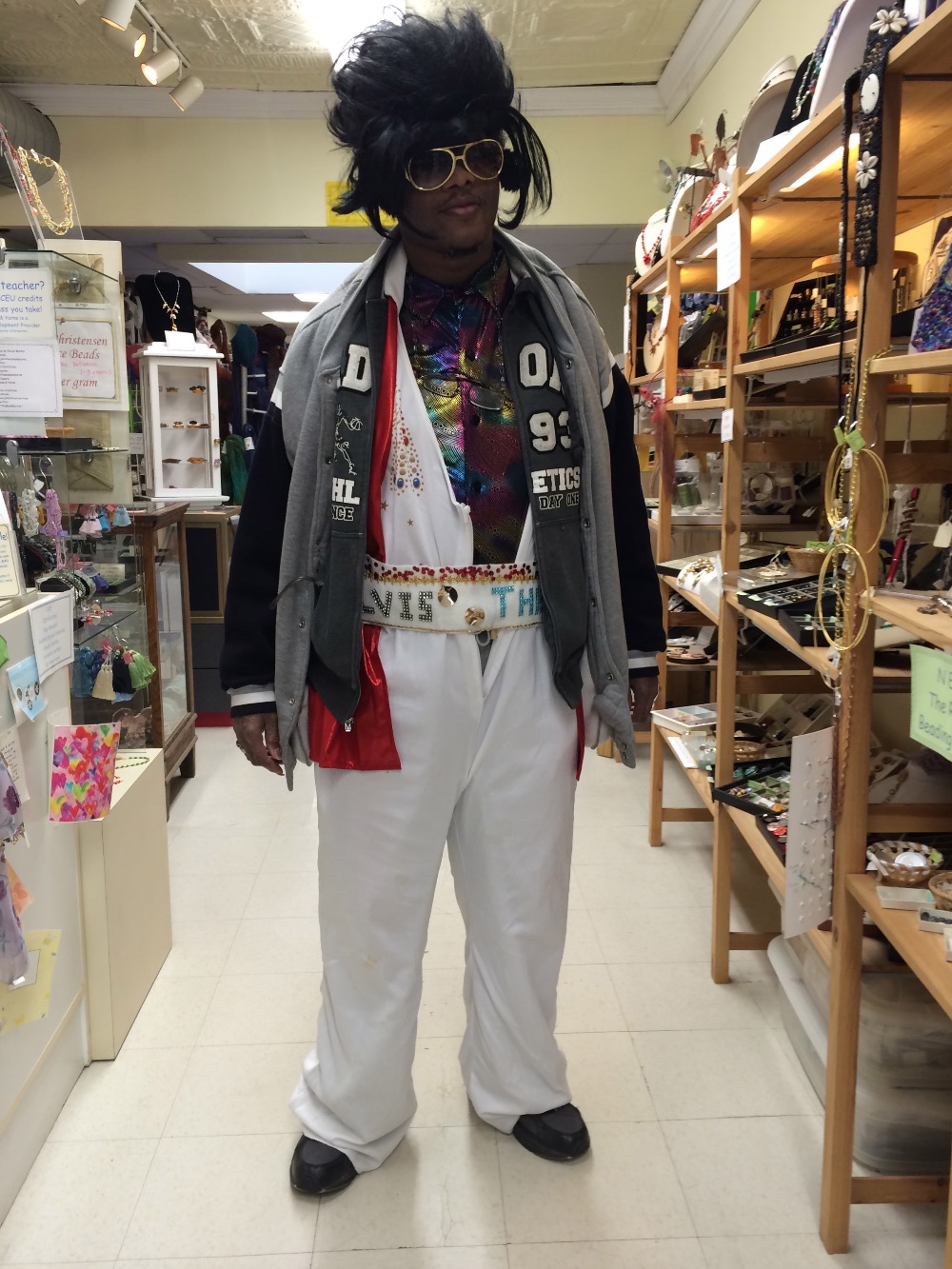 + Read More
Update 1
Posted by Dr Judy Weinstein
46 months ago
Share
Jubilation Creations®, Inc., is a 501(c)3 Non Profit that is dedicated to providing therapeutic, creative joy to the special needs individual. The Founder/Director and a physician, I myself became disabled later in life from a work-related, severe, upper body nerve injury. Eventually, it became a total body chronic pain syndrome, from which I still suffer significantly to this day. This forced me to leave behind my medical career as a Board Certified Interventional & Diagnostic Radiologist, and almost every aspect of the life I had built for myself, in my early 40's. Getting back to my "creative side" saved me in many ways. It was that experience that gave me the idea to offer work, then classes, to those with disabilities.
To finally stop grieving for the life I lost and to attempt to "re-invent" myself, I opened a bead store, Jubili Beads & Yarns®, in Southern New Jersey in June of 2003. What started as the offer of paid piece work to help manage my bead store inventory expanded to classes that have become the amazing program we have today! Working in every medium, our class attendees make amazing pieces in needle work, jewelry, ceramics, weaving, paper crafts, and more! The remarkable improvement in their sense of purpose, self-pride, social skills and sense of accomplishment since taking classes with us is evident to me, my staff members, our amazing craft artists, and their families.
We still offer job skills training to several local autistic high school student programs, and one very successful, budding entrepreneur in our own "Creating Futures" division. The avocational craft classes take place in a tiny room on the first floor of our bead store, and job training barely fits in a small room on the second floor, 19 steps up! The autistic high school groups compete with the main store's party room to get their job training. But the huge advantage of combining the non profit with the retail store, is that it is rare to find a training program like ours where the special needs trainee can actually practice what they're learning, sell their works of art, or learn how to approach potential customers all in the same place! That is one of the things that makes Jubilation Creations® so very unique!
Starting with one class attendee in late 2008, we now have almost 30 craft artists who attend our classes from one to nine hours each week. In addition, we have many special needs groups who enjoy our "craft field trips". We will again be offering special needs yoga classes, and would love to expand to wheelchair dance, movement, and music classes as well. Unfortunately, with two steps to enter the front door and 19 steps to the second floor, many of our attendees can not take advantage of all we have to offer them!
By 2009 as the economy and web purchases brought less and less walk-in sales into the bead store, and with our craft artists getting limited state funding for their classes, the funds for maintaining this wonderful program this long have literally come out of my own pocket! Not making a salary from either the bead store or Jubilation Creations®, I can no longer support a program for which I am personally paying for others to enjoy my services. These expenses include the cost of paying the building's mortgage, utilities, and staff salaries, although I am sorely lacking in enough staff to barely keep the program afloat! I cannot pay staff what they deserve, do not have enough staff to help me with the day to day functions, and the tremendous stress of constant "multi-tasking" has taken its toll on my health. (Most of my goals for 2014 were "on hold" as I battled breast cancer!) We desperately need a much larger space, (about 6,000 sq/ft), all on ground level, to accommodate the growth I envision for us. Our class attendees and their families want us to expand, and the state has encouraged me to expand and develop our job training/entrepreneur program as well!
With more than 50,000 special needs individuals in the state of New Jersey, we should be providing every opportunity for all of them to reach their avocational and vocational potential! No one has the versatility and extensive offerings in arts & crafts and entrepreneur potential, with such individualized love and attention, as my staff and I offer at Jubilation Creations®! To get a true idea of how important we are to our craft artists and their families, please see all the wonderful comments about us on GreatNonProfits.org <
http://greatnonprofits.org/organizations/browse/search:jubilation+Creations>.
We won the SOJO Radio Station's "Best Charity" award in 2014.
Besides working with those with developmental disabilities, my dream is to also give creative joy and offer job training/placement to other creative, special needs individuals; such as returning disabled veterans, those suffering from TBI, (Traumatic Brain Injury), PTSD, victims of domestic or sexual abuse, to name a few! But I cannot continue much longer, nor expand my reach, without significant funding and the help of an impassioned, committed, expanded Board of Directors! Our current facility has a small state-of-the-art flame work glass bead-making, metal smithing/jewelry soldering/ceramics/glass fusing studio. There are so many hours of pleasure and potential jobs that can be developed by us in these wonderful fields! But it is currently impossible to pursue any of this potential in our current location, and with the lack of funding we have for the daily needs of our organization.
On behalf of my amazingly talented craft artists, my staff, and my passionate goals for helping as many creative special needs individuals as we can, PLEASE DONATE as generously as you can! PLEASE pass this link along to everyone you know! It would break my heart and those of many others if I had to let this program, and what a great future I see for it, die from lack of funding support! "The doctor may have left medicine, but medicine never quite left the doctor"! Only now, I heal people through creativity, and not by a medically invasive procedure. At 62 years old and with two teenagers at home, I will be forced to make a very painful decision if I cannot get the help I need!
I thank you very sincerely for your consideration and help!
Very truly yours,
"Dr. Judy"
Dr. Judy Weinstein, MD
Founder/Director/CEO
Jubilation Creations®, Inc.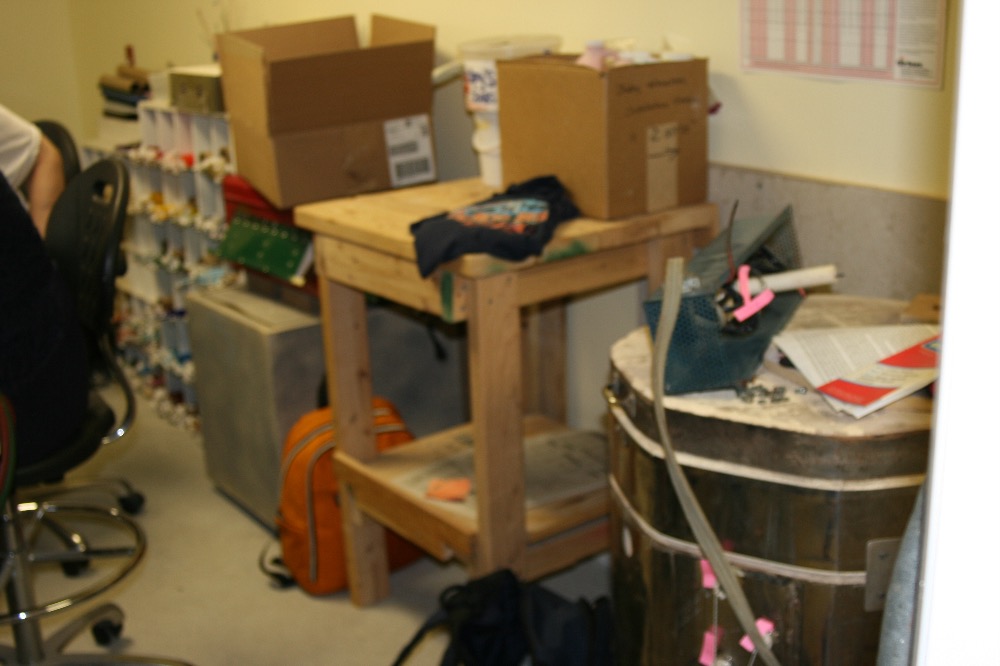 + Read More
Read a Previous Update