249
11
Jonathan Moffett's Heart Fund
$21,270
of $125,000 goal
Raised by
239
people in 1 month
To all beloved fans, friends and associates of Jonathan "Sugarfoot" Moffett around the globe…
Jonathan has shared his career, talents, and his life story with you all over the years performing with artists such as Michael Jackson (over 30 years), The Jacksons, Madonna, Elton John, George Michael, Stevie Wonder and many top pop acts and has played a significant role in pop music …
But now...due to Jonathan Moffett's privacy and the serious nature of the current events in his life, we were unable to share this with you all until now. In fact, Jonathan has gone through great lengths to not let the public know of his current health status and has tried to appear as if everything is okay. Much to the contrary, earlier this month, Jonathan was rushed to the emergency room at HOAG Irvine due to chronic continuing pain in his chest area daily that progressively got worse. Upon arriving at the ER, it was concluded that Jonathan's EKG was "off", and he was at the early stages of a massive heart attack that was predicted to be deadly if immediate action was not taken. He was rushed into surgery with an initial attempt at angioplasty, however, with closer observation of his coronary arteries, it was concluded he was in need of an emergency triple bypass operation and was immediately transferred by ambulance to HOAG Newport for the operation that took place early the following morning which ultimately saved his life.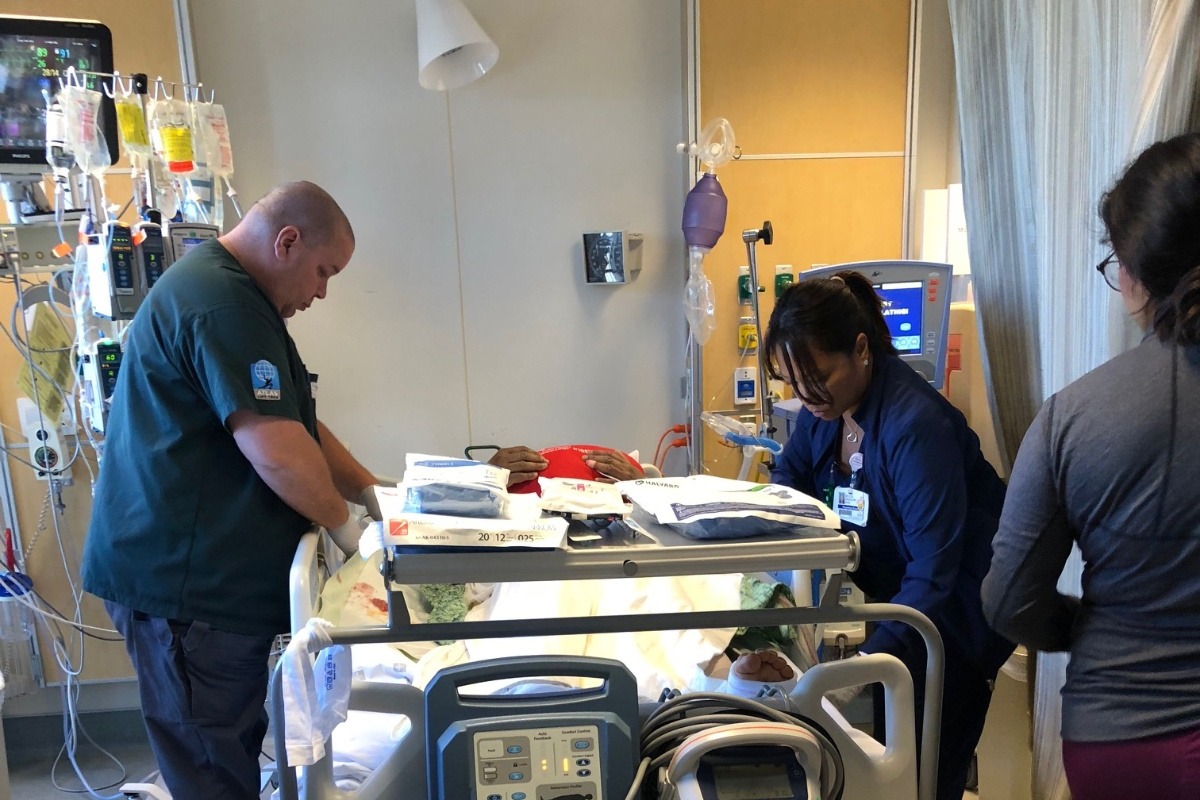 Considering the ENORMITY of all medical costs associated with this sudden emergency and the costs going forward necessary for his complete recovery, which include cardiac therapy and other forms of rehabilitation, we've concluded it is best to reach out to Jonathan's loved ones around the world and humbly ask for their support. Our goal is to raise enough to cover a portion of the costs that are required from this unexpected medical emergency as well as everyday expenses during this medical downtime.
Fortunately, we have been told by his doctors that he WILL make a FULL RECOVERY and will be BETTER THAN EVER.
He WILL be back to entertain and bring you all more exciting videos, original music, clinics and a solo tour he has been prepping for some time now.
In the meantime, we kindly ask his supporters to reach out and help in any amount possible. Even a small contribution will have a serious impact.
All your love and support will and will be greatly and humbly appreciated by Jonathan Moffett, his family, and team!
God bless you all and we thank you for reading!
Humbly and graciously,
Cary Wayne, & Kari Zalik
(Representatives for Jonathan Moffett)
------------------------------------------------------------------------
A Note From Myra Hissami


Hi everyone and thank you for stopping by here to read more about this campaign. For those of you who do not know, I am Jonathan's fiancée (we've been together for 3 beautiful years and have been engaged for some time). I'm running this campaign on Jonathan's behalf. Jonathan and we are currently based in Orange County, CA and were working on a series of new projects for the fans until this
UNEXPECTED
emergency occurred and put everything he was working on completely on
HOLD
. He has been forced to cancel all upcoming shows he was scheduled to be a part of and upcoming projects and has been strictly instructed not to work for up to 6 months until he makes a full recovery which only makes the situation more critical considering his medical needs during these times are
EXTRAORDINARY
on top of the daily and financial obligations he already has which he will not be able to fulfill while he is out of commission. He needs to go through cardiac rehabilitation and has to continue taking tests to check up on the condition of his heart and has to see specialists regularly in the coming months.
I'm looking forward to seeing him get past this recovery so he can continue what he loves to do best: drumming. And most of all, I look forward to seeing him get back to his normal self so we can finally get married as we've planned for some time now.
I thank you humbly from the bottom of my heart to all who have so far sent donations during this emergency.
You have all been a blessing for Jonathan, and he appreciates you all more than you can imagine. We love you all and can't thank you all enough for the outpour of love and support
!!
+ Read More
Update 2
Posted by Myra Hissami
21 days ago
Share
Hi everyone! We want to thank everyone who has so far contributed and helped out during these difficult times. Jonathan is on the road to recovery and is in the process of getting the necessary treatments for getting better! He's still going through a bit of a difficult time from the pain which resulted in him going back to the emergency room recently. Despite a few hurdles we've been facing, we are optimistic with his recovery so far. Also, GOOD NEWS: We got a bulk of the hospital and surgery bills covered (they were far up in the six figures originally beyond our initial goal price!!!) so we've now reduced our goal price and are focusing only on costs necessary moving forward for his full recovery (including cardiac rehabilitation and other necessary costs to get him back to 100 percent) as well as financial obligations during this medical downtime. Thank you once again for all of those who have been gone through great lengths to help out!! You have all been WONDERFUL!! Happy New Year to you all!! Lots of love from both Jonathan and I!!
+ Read More
Update 1
Posted by Myra Hissami
1 month ago
Share
Thank you all for the continued love and support!! These have been extremely difficult moments for myself...so all your outpour of love, care and devotion means the WORLD to me...

Also, I thank all of you who have so far contributed to my "Heart Fund"! I'm forever grateful and thankful for you....

Love, Peace, and Blessings upon each of you...

I love you all very much.
Jonathan Moffett
+ Read More
Read a Previous Update