JHAWK foundation
$600
of $200,000 goal
Raised by
10
people in 47 months
JHawk Baseball Players have taken a lot of pride in what they have been able to accomplish and the shape they were able to get their field in prior to the start of the 2014 season. It wasn't the newest or most modern complex but it looked great, many hours of sweat equity and hard work had gone into making it look great.  In June of 2014 that was all taken away when the field was hit by a tornado. Many things were damaged or destroyed. The result of this was that all these players and coaches had worked for was gone and for weeks they could not play any home games, and no more night games the rest of the season. Now items that need to be replaced are 5 of 8 light poles taken down with the remaining needing to be removed, Batting cages that werendamaged, the portable batting cage that was destroyed,the outfield fence blown down, other parts of the fence bent, bleachers picked up, moved, and broken beyond repair, among other things that need repaired and maintained.
This is what started the Jhawk Facilities Foundation.  We are a group of parents and community members working to set up a non-profit organization to help raise money to make all of these repairs/upgrades possible so that we, and the boys can get back to what they love, playing and watching baseball on their home field under the lights.
We are asking that you please do what you can to help us out, if you are willing to make a donation of any amount it will help. Even many smaller donations will get us to our goal. Please help if you can and pass this along to others who you believe may be willing to help. This campaign much like our boys on the field will require a team effort, and with your help we know we can succeed in making this season one to remember, and make future seasons possible.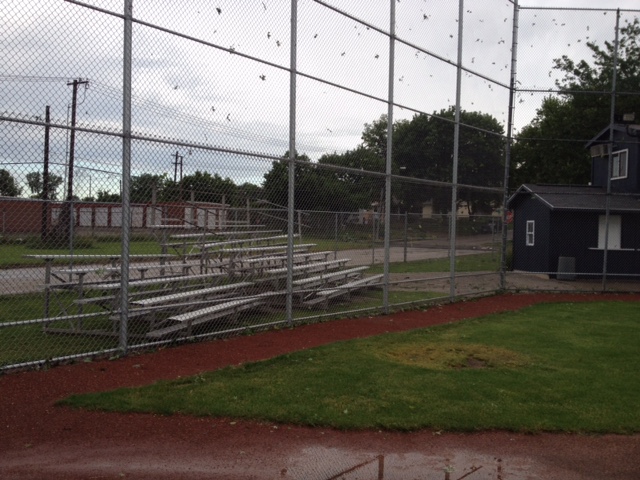 + Read More