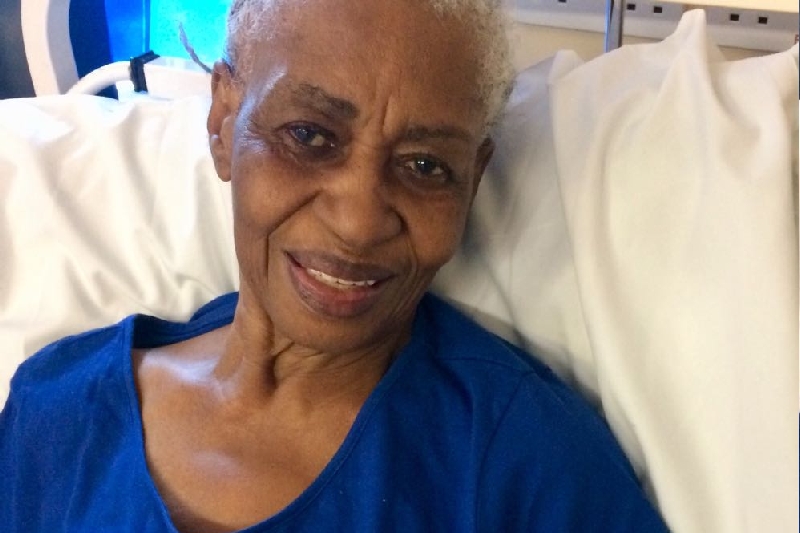 21
2
Funds for cancer treatment
£800
of £15,000 goal
Raised by
21
people in 7 months
Leanora Chambers
It was on 13 July 2017 my Mother's birthday that we received the prognosis that our beloved Mother has the final stages of stomach cancer. This was after being in hospital for a couple of weeks after about a month of not feeling well and vomiting.
As you can imagine the numbness we all felt when receiving such devastating news on what was supposed to be a day of celebration, sadly not one of the Medical team even noticed what day they was breaking the news to her, but that's another story.
It was to be a week after that they shared with us that Mom would have about 2 months left to live and chemo was the only thing they could offer her but it would not be for healing, but would bring an array of side effects, Our main alternative as my Mom said to the medical team "we have to leave it to the Lord!" So with determination, faith and a body of believers world wide praying for our Mother, different avenues came to our attention with alternative therapy. We started Mum on a regime of natural organic supplements that for a while have helped her get strength and even feel hunger again which according to one of the consultants, "would not happen again due to the size of the tumor in her stomach" There are 2 specific treatment Centres that we have now come across that based on finances we will see which one Mum may attend as they are both able to help prolong Moms life if not reduce the cancer effects altogether. One is in South Mexico www.hope4cancer.com costing in the region of £35,000 and the other The Virotherapy Clinic in Latvia costing around £7000. We would prefer the first option if possible due the year long after treatment they offer after a few weeks attendance.
We have seen various degrees of change in Mum, some good days and some not so good days and realise that this journey is not an easy one but it is one that we as a family and loving friends are all willing to take if it allows our Mum to remain with us longer.
When I told Mum how much the treatment would cost she said it was too much to spend on her, I then asked her if it was any of your children would you try and find the money she said, "yes" with no hesitation, and if it was your Mum? again "yes without hesitation", so there you have it!
To us, the remaining of her 4 children, Mum is more than worth it! Our Mum has made tremendous sacrifices for us and others over the course of all of our lives and has been a great example of what a caring, loving person is, so please help us to raise the necessary funds for a Mothers treatment. Anything you give will add to the goal so is very much appreciated. God bless you.
George Hamilton

+ Read More
Update 1
1 month ago
Share
The family of Leanora Chambers would like to thank you all for all your love, support and donations over the last few months. She fought well...but lost her battle to cancer on the 22.3.18. We take comfort in knowing she leaves an amazing family legacy and she is now at rest. Please keep us is y.our prayer as we plan the celebration of her life later this month. Thank you again...
+ Read More