Battle for Brandy
$9,075
of $10,000 goal
Raised by
136
people in 44 months
Hello everyone,
As some of you already know, last week a dear friend of ours, Brandy Barger, was diagnosed with stage 4 adenocarcinoma of unknown primary origin. The cancer has metastasized to both lungs and liver, but the primary source has yet to be found.

For the last two years, Brandy and her husband, Austin, have endured fertility struggles as they have tried to start a family. In March, Brandy started preparing for the trials that came with the IVF process: the hormones, the waiting, and the thoughts of "what if." Unfortunately, the first round of IVF was unsuccessful, but Brandy and Austin had plans of continuing on with their dream of becoming parents. Immediately following Brandy's IVF cycle, she was not feeling like herself and her health was declining. These symptoms were dismissed as nothing more than side effects from the hormones. However, two weeks ago she was experiencing abdominal pain and was taken to the ER for further evaluation. She received the unexpected and devastating news that she had masses in her liver and lungs and that it was likely cancer. The doctors are stumped by Brandy's case. She is an otherwise healthy 30 year old woman. They have told Brandy that remission isn't a possibility, and that she will likely be on chemotherapy for the rest of her life.  

Currently, Brandy and Austin are insured by her job, but she will not be able to return to work, so inevitably they will lose their insurance coverage. This will be a huge financial burden for them.

Our friend is a vibrant, loving, and caring individual. She is more than a friend to us, she is the closest thing we have to family here. As an RN, she has helped numerous patients and their families. Now Brandy is the patient and she needs us to be there for her.

So many people have asked how they can help, and Brandy and Austin appreciate that more than anything right now. If you are interested in giving a monetary donation, even a small one, we would be so grateful. If you are unable to give, and are willing, please "like" and share this post.

Please join us in aiding the Barger family during a time of need. Thank you all for your time, energy, considerations, and continued prayers.
+ Read More
Update 2
41 months ago
Share
Update 11/3/15
MD Anderson continued to run test on genes and mutated genes. Brandy was re-diagnosed with cholangiocarcinoma that started in the bile duct of the liver. She did two rounds of chemo, which was horrible. They tell you about the side effects but unfortunately she got almost all and bad.

She was then hospitalized for 3 days from the side effects. About to start the next round of chemo, MD Anderson called with news that they had targeted the origin and that they have a clinical trial and she would be perfect for.

We then came back to MD Anderson in Houston. Not knowing what to expect, we drove out here just for a day to consult and agree to be in the clinical trial. We then came back the following week to start the clinical trial. She had to go through three days of exams and procedures to only be told that the protocol actually required for her to have been treated with a certain type of chemo.

She went back home and this treatment done to satisfy the needs. During this time, her ascites has got worse and has gone from having paracentesis every other week to once a week.

We are now currently back at MD Anderson in Houston with the hopes of everything working out and getting in the clinical trial.

Since Brandy has been unable to work, she was able to keep her insurance but the co-pays and cost continue to add up. Her insurance has now ended and will do cobra for two months then search for a new provider.

Thank you for taking the time to read Brandy's story. If you can donate, have any information on possible insurance carriers or just please share, Thank you so very much!!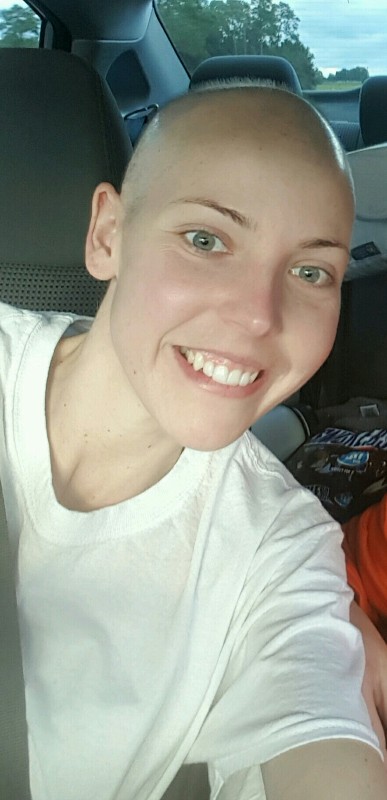 + Read More
Update 1
44 months ago
Share
24 hours later and we have more than surpassed our initial goal! A big thank you to everyone who has contributed by donating or sharing, your generosity is so appreciated. Brandy and Austin are overwhelmed by the support, just knowing they aren't in this fight alone really lifts their spirit. Please continue to share!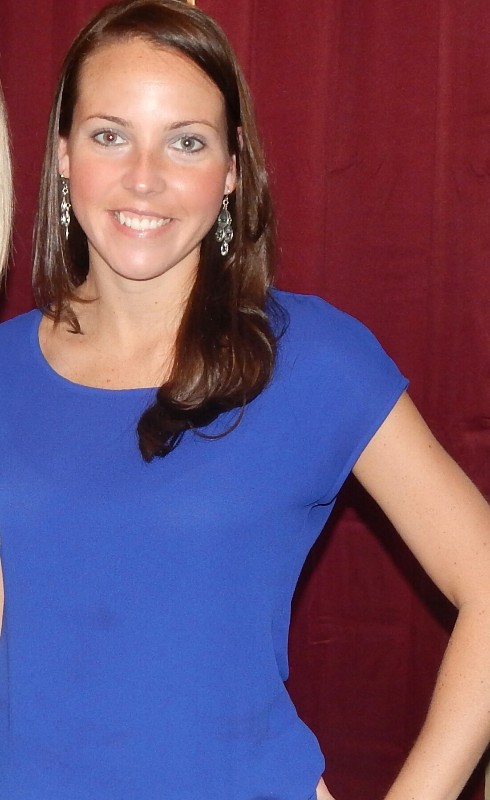 + Read More
Read a Previous Update