Jessica's Medical Fund
$39,070
of $50,000 goal
Raised by
327
people in 36 months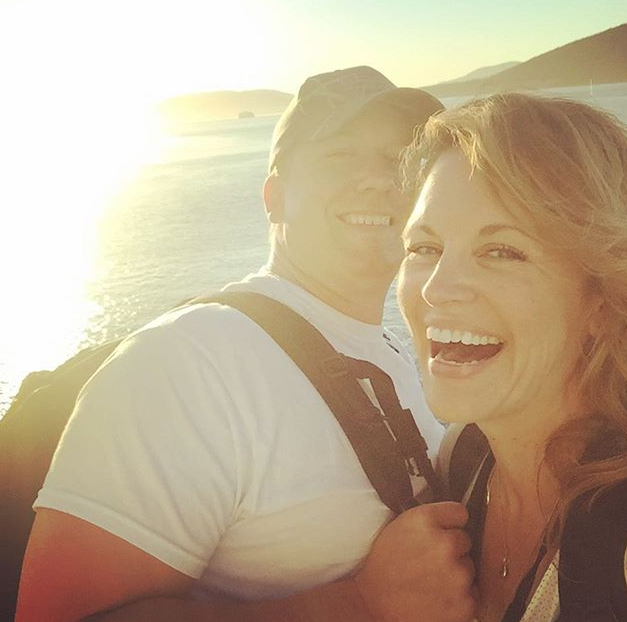 ****UPDATE****  Thank you for helping us blow the original Go Fund Me out of the water!!!  We (Julia & Meghan) have gone rogue and increased the goal to 50K in hopes of removing some of the financial burden of the upcoming brain surgery.  As many of you know the surgery is set for March 3rd in LA and Jess & Dan will need to live there for a month after brain surgery.  Thank you in advance for sharing, donating, and sending our friends love.
____________________________________________________________
Jess and her devoted husband Dan are very proud, hardworking individuals, and are only allowing us to ask for two months' worth of donations for immunotherapy treatment. Please join us in blowing this Go Fund Me out of the water!
Jessica Oldwyn
was diagnosed with a diffuse astrocytoma tumor in April 2010. Since her devastating diagnosis, she has had three brain surgeries and is scheduled for another in October 2016. Jess has had an incredibly tough journey since 2010, yet she has fought with determination and a smile since day one.  Here are a few words taken from her
blog
:
"
Knowing my diagnosis comes with a death rate of 99%, and having watched the tumor come back so quickly, I knew I had to do something more to save my life.
I have since researched, and risked everything to travel to Europe for treatments. I have been injected with engineered viruses, I have snorted treatments, I have sublingually ingested treatments. I have swallowed hundreds of thousands of supplements and off-label drugs. I have combined things. I have worked to boost my immune system, to heal myself. I do all of this, spending almost every dollar we earn on my health as 99% of my treatments are not covered by insurance. 
I want to live. I want to live like most people want a new car, or a baby, or a vacation, or a new house, or a boyfriend, or husband. I want to breathe this sweet air. To feel the cool breeze. To hug. To laugh. To smile. To ride my bike with the sun on my face. 
This journey has not been easy. I am scared every single day. As my spirit soaks up every minute of this beautiful life, I am just as terrified with each second. I don't sleep well because I never want to miss anything, but when the lights get low, and the world calms, there are few distractions. That's when my heart hurts from the pain I've endured. It's when the uncertainty of survival is loudest. 
I have been told many contradictory things by doctors, nurses, specialists, therapists, books, documentaries, and I have shared as I have evolved. So please do both of us a favor, do your own research. Be true to yourself. Follow your instincts. Don't rely on what I say as fact. It's hard to navigate a brain tumor diagnosis, or any diagnosis for that matter, but I have tried to provide resources that should help."
We recently found out that after six years of paying for treatment out-of-pocket, Jess and Dan have exhausted their life savings and she has quietly ceased immunotherapy treatments. 
She is beyond courageous in sharing her story publically to inspire, but very private about asking for help.  We as her friends have taken it upon ourselves to share this part of her story and we need your help. 
 Monthly out-of-pocket expenses ($7,500):  
·         Immunotherapy Shot from Europe (administered on East Coast) $5,700
·         Flight from West Coast to East Coast $600
·         Hotel stay on East Coast $350
·         Vitamin supplements/off label drugs $400
·         Brain scan monthly bill payment $450
 We hope that
her story
 inspires you, as it has inspired so many already.  If you are in a position to help support Jess's care costs by donating, please do.  A $5 donation or a kind note will make a difference.  As Jess's friends we thank you from the bottom of our hearts.  
Please check out Jessica's blog and this trailer from her upcoming feature on the CW "My Last Days" to learn more about her journey:
Blog - 
http://jessicaoldwyn.blogspot.com/
"My Last Days" – 
+ Read More
Well Babaloo/ Dad/ raiser of Magical Jess, you have spread your fairy dust on my tear ducts! I'll take your 5 gallons and raise you to six! It's no wonder why Jess lights up a room. She clearly IS a product of you and your bride. I hope I get to meet you one day soon. Love, CJ
+ Read More
I just saw Jess's story online and noticed how sweet, kind and loving this gal truly is. Cancer doesn't discriminate. It always seems to attack the best of the best this planet has to offer and Jess is definitely someone that should be here to light up world a whole lot longer. I wish you all the best and want to thank you for allowing the cameras into your life. Had you not, I would have never known anything about you. You both hang in there. There's a lot to be gained from all of this. Figuring out what that is may not be clear right away, but it's there. You'll know when it happens. Much love and luck to you two.
+ Read More