Helping Jeremy Douglass
$28,685
of $30,000 goal
Raised by
220
people in 49 months
My Name is Heather Haines; I am the girlfriend of Jeremy Douglass who on February 3, 2015 was in a horrible accident while painting at church. He & another boy were 30 feet up on a scissor lift that fell over after a tire hit a hole in the ground. It was a miracle that both boys held on hard enough to not undergo brain injury. Jeremy landed straight on his back shattering his L2 Vertebrae (where the spinal cord ends) and fracturing some lower vertebrae's in his spine as well. 
     To date he has undergone 2 surgeries which combined were 11 hours in length. He now has rods, screws and a titanium cage in place of his shattered vertebrae. With the severity and location of this injury Jeremy is now being classified as an Incomplete Paraplegic. The use and sensation of anything below his waist is non-existent. 
     We are all hopeful that this will not be the case for the rest of his life, but at this point only time will tell. Doctors and therapists at the rehab center where Jeremy is located have assured us no matter what the outcome is, that he will still be able to live a full life doing all the things he loves like graduating from UCF, fishing, traveling and driving (with hand controls) even if he remains wheelchair bound. Jeremy has shown amazing strength and dedication to the process that is underway in his life right now and we all could not be more proud of him. He is a true inspiration for many and the amount of love outpouring for him during this time is unbelievable. For those who know Jeremy you just can't help but love him! 
     Jeremy is never one to ask for a handout, that is why his family and I are stepping in to help him.  The reason for the GoFundMe for Jeremy is so that we can raise money for him to be able to get a truck suited for his new lifestyle. His current truck is an extended cab with crank windows, no power locks and is not 100% reliable. We would love your help in reaching this goal for Jeremy so that he can find a full size truck that he can get modified to better suit his current life in a wheelchair.
      Any donation big or small is a step in the right direction and we thank everyone for their love, support and prayers during this time. He is an amazing man and has changed my life since the day we met, now it is my turn to do something amazing for him. #TeamJeremy  
XOXO
Heather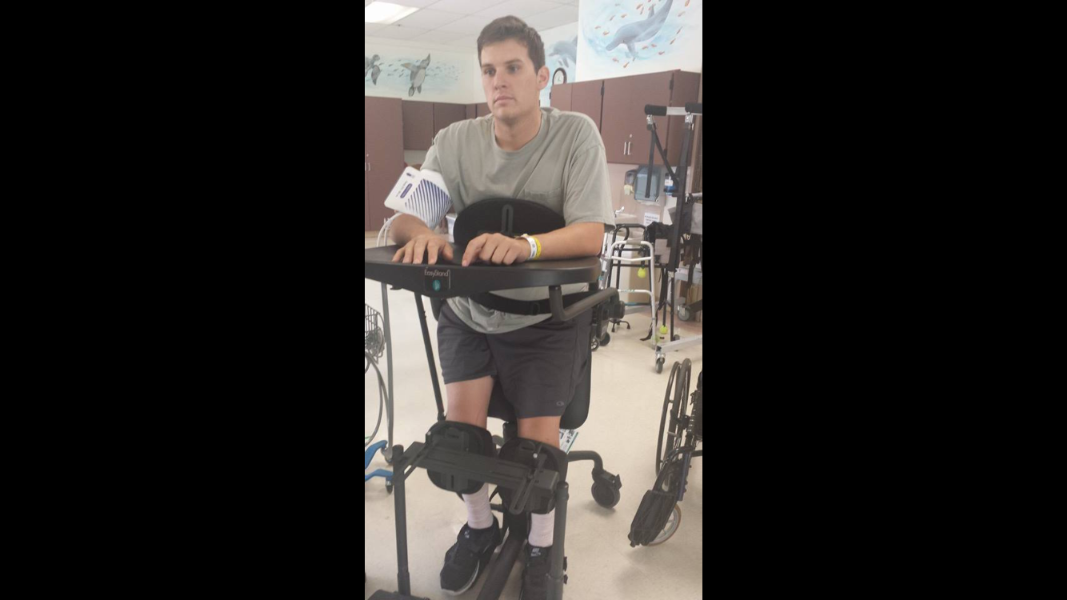 + Read More