95
3
Jaxon's Clubhouse
$6,089
of $10,000 goal
Raised by
81
people in 7 months
I've made a new gofundme page for Jaxons "bucketlist" of all the places his parents would like him to see. All of the other money has gone for hospital bills, for his medicine that insurance doesn't completely cover, and some of their traveling. As you know, zach and amber have no income right now due to wanting to spend as much time as possible with Jaxon. We thank you for any and all donations, you guys are making dreams come true for them. If you can't donate, thats okay too, your prayers are worth millions! So please keep those coming too!

We all completely fell in love with this blue eyed handsome boy, Jaxon Taylor Baumgard on August 19, 2013. He definitely stole our hearts from the minute we even found out he was growing in his mommys tummy. He is the most loving, and happiest child in this entire world. For a while doctors were going back and forth on whether or not Jax was autistic, and one of the things suggested to do was to rub his legs because of the sensory part of it. In April of 2016, while my brother was massaging his legs he felt a knot and they immediately made an appt with the doctor. MRI's, catscans, surgeries for biopsies and a few doctor appointments later, it was confirmed that Jaxon had Ewings Sarcoma in his leg and it had already traveled to his lungs. We were confident that we had found this just in time. They had surgery to remove part of his bone in his leg which removed the whole tumor. After doing chemo and radiation, scans showed that his tumors were pretty much gone in his lungs. They had all completely shrunk and stayed the same size for a few scans so they thought for sure it was just scars in his lungs. Fast forward to July 28, 2017, scans revealed that Jaxon's cancer had come back more seriously in his lungs. Three new large tumors were now present in his right lung. At this point, the lung doctor said it was very serious, but the oncologist believed there were other options. Chemo started again, and again it was working! The tumors were shrinking and pretty much all the way gone and at this point it was decided to do a bone marrow transplant. These have a pretty high success rate to get rid of all the cancer so they proceeded with the procedure to get it all started. A procedure that was supposed to make Jaxon super weak and miserable for weeks, but turns out, our boy was way stronger than that and was maybe down and out for a day or two. Other than that, he was all smiles and happy during the whole thing. He really is the bravest boy I know. In march 2018 was the transplant and scans were June 1. This was to see if the transplant helped, unfortunately, they did not. But we still werent giving up, they decided to give Jaxon chemo for 30 more days, rescan and see if the chemo helped. July 6, 2018 they scanned again and this time chemo was unsuccessful. Our hearts were completely broken, dreams were shattered and my brother and sister in law were forced to sit down with hospice and make really hard and life changing choices. Jaxons cancer is really bad, and with a continued study drug, the doctors give him until the end of this year. But we cling to the hope that God has the final say. No matter the outcome, we will praise God through this storm and we will not give up on Jaxons miracle. We could not thank everyone enough for being there through this journey with us. We just ask that you continue to pray for our family through this tough time and we hope that if anything, Jaxon has changed your life for the better, like he has ours. Through this whole process, Jaxons been our back bone, and God has been our rock. He has been the strongest and most courageous little boy and has seriously kept us all strong with his sweet spirit!
Please note, we have not given up, we know God can heal him and we cling to that hope, but we also aren't oblivious to what can happen and we are just determined to make his life the happiest life he could ever dream of.
+ Read More
Update 2
5 months ago
Share
We are overwhelmed by the outpouring of love that has been shown to us today and all the days that lead up to today. If there is anything i know, it is that Jaxon was loved, like really really loved. Thousands of people have faithfully followed Jaxons journey since the day he was diagnosed. I know the world is mourning the loss of this precious soul with us. In my mind, I always knew Jaxon would be okay, i thought for sure he would beat this. I read the words terminal, i heard the words "he only has a few weeks left", but a part of me just thought he would live forever. He was five, just FIVE years old and he lived bigger than most people i know. He had a purpose here and i think he fulfilled that times 100, even in his five short years. He was so happy, and so full of life, he loved life and he lived it to its fullest potential, every single day. He's battled cancer for almost three years and you never would've known he had cancer, until about a few weeks ago. Everyday began and ended with a smile. His laugh was the most beautiful sound ever. I know he ran into the arms of our sweet loving Jesus, but the question "why" still lingers in our heads. We may never find out why in this lifetime, but i still firmly believe that God had a plan and a purpose in all this. Jaxon loved Jesus, loved worshipping Jesus and I rejoice in knowing that he is now worshipping WITH Jesus. My heart is so broken tonight and I dont know if itll ever be the same again. A piece of it left with him when he entered the kingdom of God. Please remember Zachary, Amber and Jordyn in the days to come. Please pray for them, talk about Jaxon to them, remember his sweet spirit. Tell us the ways he changed your life, please keep his memory alive. Pray for our family and everyone else who loved him dearly. Jaxon Taylor Baumgard, you changed this world. I hope you see the impact of all the lives you have changed. We love you soooo much sweet boy! We will never forget you. Rest easy our sweet, beautiful angel. Visit us in our dreams and watch over us sweet baby.

Again, thank you so much for everyone that has followed Jaxons journey. Thank you for loving him, praying for him and giving so much to him. I know he was so grateful for all the love that was shown to him.
+ Read More
Update 1
6 months ago
Share
Jaxon went to the doctor today for scans, and though we knew things weren't good, we were hopeful. After listening to his lungs and they couldn't hear him breathing in his right lung, we were already prepared for how his scans would come out. His doctor was all dressed in blue because he knows Jaxon loves on him extra that way. The nurses and everyone else whose lives he touched at that hospital, said their goodbyes. The scans weren't good, his lungs are filled with cancer. The cancer is so bad it has started to push his heart and trachea, and his lungs are filled with blood, which is why jaxon has started getting a bad cough. He doesn't have much longer with us. A week. Maybe a couple, but they dont expect longer than a month. They predict that he may only have a week left with us where he is "here", the rest of the time, he will probably just be sleeping. We just ask that you please lift Jaxon up in prayer, we know God ultimately has the final say so. Please pray for his mommy, daddy and sister and remember our family in the days to come. We have never dreamed of a life without Jaxon, but this is our reality. He is ready, he is tired and we just pray he feels no pain and everything happens peacefully. We know God will take care of him and that His ways are not our ways and He knows what He is doing, even if we dont understand. He wont have to fight anymore, and although he is perfect to us here on earth, he will be made new and even more perfect in heaven, no more pain. We pray that Jaxon Has changed your lives for the better. We pray that his battle, his determination, his sweet spirit and that his contagious smile has saved your life in some way or another. Our hearts will never be the same. We love you Jaxon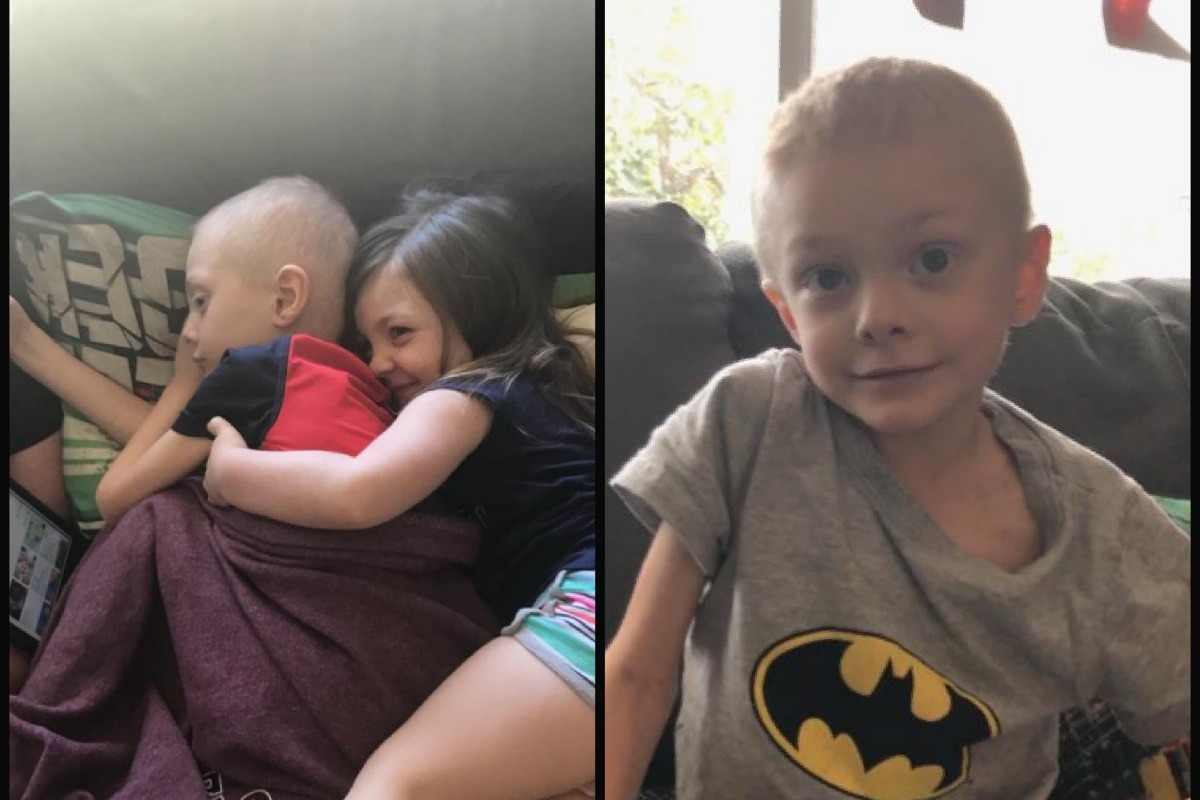 + Read More
Read a Previous Update