The RXR Tour 2015
$845
of $689 goal
Raised by
22
people in 43 months
The Train. 
Iron Horse.
Locomotive. 

My philosophy is to consider every step a journey.  A simple walk or hike  is enough stimulation, but the train feels adventurous. The chance to drink hot tea in a viewing car, chat with people from all over the country while soaking in the landscape is nothing short of inspirational. The great troubadours of folk music equally inspire many of my own songs. I am on a quest to combine the train and my music.

During May, I will be recording 3 songs (an EP) so I have something to share while on the journey. I plan to busk, play open-mics, attend performances, meet other musicians and write new material while on the tracks. I have never done anything like this before.This fundraiser is way to promote the process and also generate financial support for the cost of the train ticket. In exchange for the support I'm offering copies of the recorded songs as well as other incentives (see below).

The timeline for this fundraiser begins now (early May) and will continue for the duration of the trip in June. So, it is possible to support me during the trip or before. I will be sharing my travels as well as highlights of the recording process and development of the EP with regular updates including images, audio, and video (see links below). 

The ticket price  is $689 (which explains the goal, but if I receive more that would be amazing). Here is a map of passenger trains in the western United States:



My adventure takes me first from Los Angeles to Portland on the Coast Starlight.  After playing  open-mics and busking, I will take the Empire Builder east to Glacier National Park in Montana to explore trails and jam with wildlife. I will continue east to Chicago to meet my wife (who is flying in to study at the Chicago Botanic Gardens). I will then continue to Omaha which has a vibrant music scene and hopefully perform there. From Omaha, I'll head to Boulder (via Denver) to check out eTown, as well as busk and play open-mics.
The train experience from Colorado back to San Francisco is legendary for its stunning views through the Rockies. The train is known as the California Zephyr and has been written about by many. Jay Farrar (Sun Volt/Uncle Tupelo) and Ben Gibbard (Death Cab for Cutie/Postal Service) put Jack Kerouac's words to a song about the train ride:


From San Franscisco I'll head back home to sunny, dry Los Angeles where I hope to play a closing show. 

As you can see, the details are are not set in stone, but this journey is about letting go and watching it roll.

thanks,
jared

UPDATE May 6: First recording session for EP
Follow link: Unpredictable Magic 

UPDATE : May 12 Second recording session for EP
Follow link: The Doing is the Thing 

UPDATE May 16: Creating the Artwork for EP
Follow link: Subtle Adjustments  

UPDATE May 29: San Francisco Show and EP Test
Follow link: Taking the Salt out of the Soup 

UPDATE June 14: Los Angeles, CA to Portland, OR
Follow Link: Golden Mean Music

UPDATE June 23: Portland, OR to Chicago, IL
Follow Link: Unexpected Happiness

UPDATE July 9: Chicago, IL to San Francisco, CA
Follow Link: Only to Live


+ Read More
Update 1
42 months ago
Share
Perspective! I am so grateful for all of the supporters who have brought me to my goal. I'm going to purchase my train ticket now! Truly, it is so awesome to have all of your support.

Thanks again everyone!
jared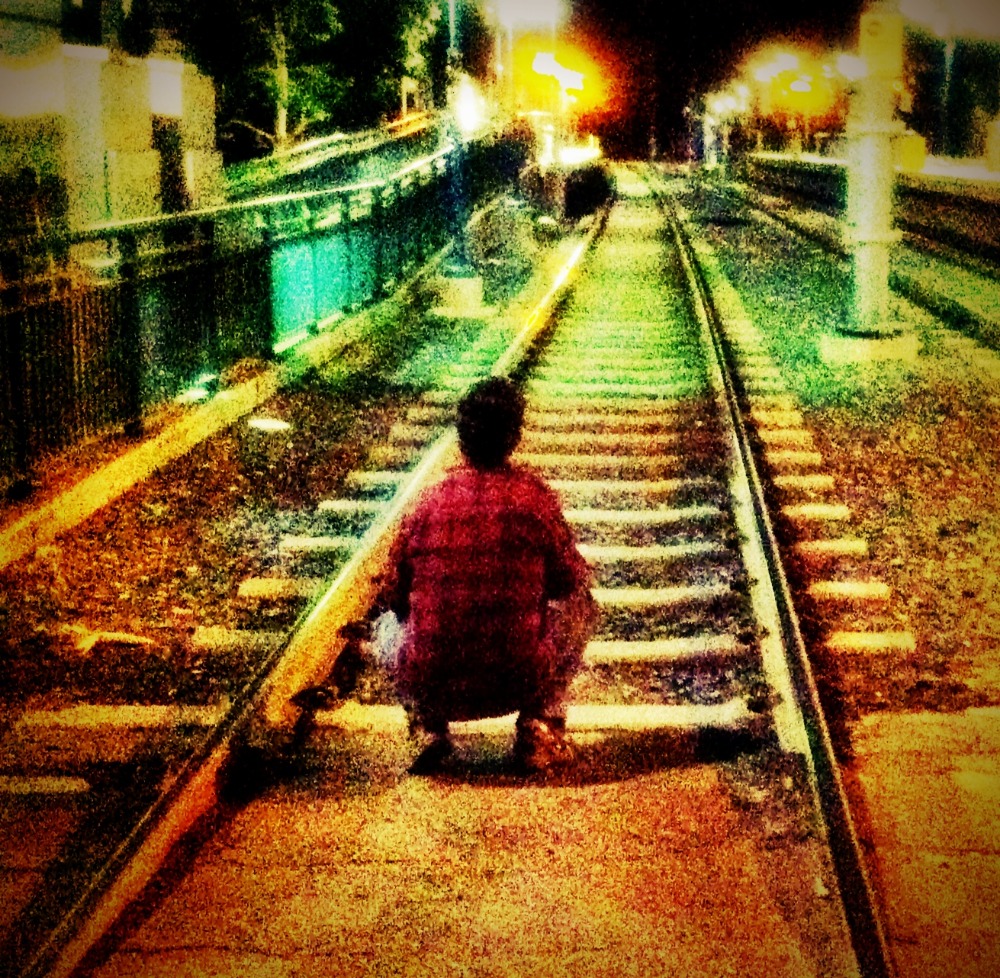 + Read More
Be the first to leave a comment on this campaign.