Navy Submariner's Recovery
$34,800
of $50k goal
Raised by
257
people in 12 months
In the middle of the night on January 1st, 2016, our lives changed, probably forever. 
Our son, Jackson, 23 years old, was a strapping 6'2", 200 pound nuclear engineer on a Navy submarine.  He was an avid mountaineer, biker, weight trainer, and outdoorsman.  Home on leave, he met up with friends to drive down the California coast to spend the night in beautiful Big Sur and bring in the New Year.
The last thing Jackson remembers (memories get hazy after trauma and a severe concussion) is unrolling his sleeping bag in the back of his friend's camper-van.  While we don't know why the friend decided to drive somewhere else, what we do know from the police report is that the friend and his girlfriend were seat-belted into the front seats while Jackson was unrestrained in the back of the van.  With a blood alcohol level over twice the legal limit, the friend drove his van hard into a tree.
Jackson's unprotected body was turned into a projectile and slammed into the front seats, rebounding with force onto the floor of the van.  The bridge of his nose was shattered, his cheekbone broken, his forehead scarred by a 7 inch gash.  Several ribs fractured, and he sustained lacerations to his liver and kidneys.  Most devastating were fractures in four vertebrae, two in the neck and two in the thoracic spine, leaving him paralyzed from the mid-chest down.
The last months have been a constant battle.  There are so many functions of the body that are compromised in paralysis, ones you don't think about unless you are living with it or watching someone you love live with it.  Jackson's chest muscles are so weak it's hard for him to cough, so he's had pneumonia three times.  Between the challenges of eating with a compromised ability to swallow and a horrific bout of food poisoning, he's dropped 70 pounds, now weighing in at a less-than-strapping 130. 
But through all this Jackson has remained undeterred and hopeful, even cheerful.  Oh, we're not saying he doesn't have his moments of frustration and anger; he's human, after all.  You don't go from being a 23-year-old specimen of athletic prowess to a quadriplegic overnight without experiencing some moments of debilitating grief.  But his are brief.  Over and over again he has shown inspiring wisdom, fortitude, tenacity, hope.  He celebrates the steps forward - the first time he fed himself, the first time in his motorized chair, the first time he learned to manipulate the chair on his own - and then it's time to work toward the next milestone.  His goal is to eventually be able to use a manual chair, and to this end he works out daily for several hours, both with the physical therapist and the occupational therapist.  Add to this his treatments with the respiratory therapist, the various tests and procedures he must endure to make sure he continues to recover, the monumental tasks of bathing, eating, and emptying bowels and bladder, the soul-recharging (but tiring) visits with friends and family, and it's no wonder that he goes to bed exhausted every night.  We have been told by his whole team of doctors and nurses that Jackson's positive attitude and his commitment to his own rehabilitation are the most vital factors in his eventual full recovery.
Throughout all this, the Navy has been amazing, not only his commanding officer and his shipmates, but the service branch, "Big Navy," as well.  They have supplied him with the medical care he needs, they have helped to advise us on all of the extensive modifications to our house that must be in place when he eventually gets to come home, they will continue to provide the vast, almost unimaginable numbers of durable and disposable supplies that accompany quadriplegia.  We - Jackson's parents, his sister, and Jackson himself - cannot begin to express our gratitude.
So why do we need your help?  Even with all of Big Navy's support, the additional expenses are staggering.  The ADA modifications to the house have included installing a wheelchair lift to the front door, access to the lift from the driveway through the front yard, installing an emergency ramp from the backyard, gutting one bathroom and completely remodeling it to make it wheelchair accessible, and modifying Jackson's bedroom to fit all of the specialized equipment he will need.  Although the Navy provides a grant for this work, it amounts to only a third of the thousands of dollars we have already had to spend. 
Because Jackson can't transfer from his 400 pound motorized wheelchair into a car, he'll need to have a specially adapted van for transportation so that he can get back into the world, whether through trips to the local gym to work out, outings with friends, or to the Naval Postgraduate School, the Navy post in our town, where he will eventually be transferred and where he hopes to be able to perform light duty.  The VA's vehicle grant, though generous, covers less than half the cost of the modified van Jackson will need to have.
The money raised through this Go Fund Me campaign will cover the modifications to the house and the remaining cost of the van.  Anything beyond this will go to helping to support the inevitable high costs of living that accompany severe disability.  Jackson fully expects to work again someday, but until then, he will need financial assistance.
This young man is such an extraordinary human being.  Of course this sounds like the kind of thing his parents would say (we fully acknowledge our profound bias), but it's not just us.  His shipmates have repeatedly driven through the night from Seattle, Washington to Palo Alto, California in order to spend a weekend's leave with him.  Mountaineering buddies from all parts of the country have flown and driven to be with him.  Old friends from high school have made pilgrimmages to check in on him.  One special friend commutes three hours five days a week to spend every evening with him.  In a special citation which his commanding officer brought to him in the hospital, the CO wrote, "Petty Officer Sherry consistently performed his demanding duties in an exemplary and highly professional manner.  Exhibiting extraordinary drive and a consistently positive demeanor, he eagerly and flawlessly performed countless tasks.... He aggressively pursued divisional and department qualifications, finishing significantly ahead of schedule, demonstrating his high personal standards.  Petty Officer Sherry's managerial ability, personal initiative, and unswerving devotion to duty reflected credit upon himself and were in keeping with the highest traditions of the United States Naval Service."
Every dollar you contribute to this fund is a tangible wish for Jackson's recovery.  You help us, his parents, recover from the expenses of modifying the house, but more importantly, you propel Jackson back into the world where he can contribute so much and do such good.
We have so many reasons to be grateful: Jackson is alive, he is mentally as brilliant as ever, he is upbeat and tenacious, the Navy is supportive, and we have the love of friends and family.  It would mean so much to all of us to count you among those supporting Jackson, as well.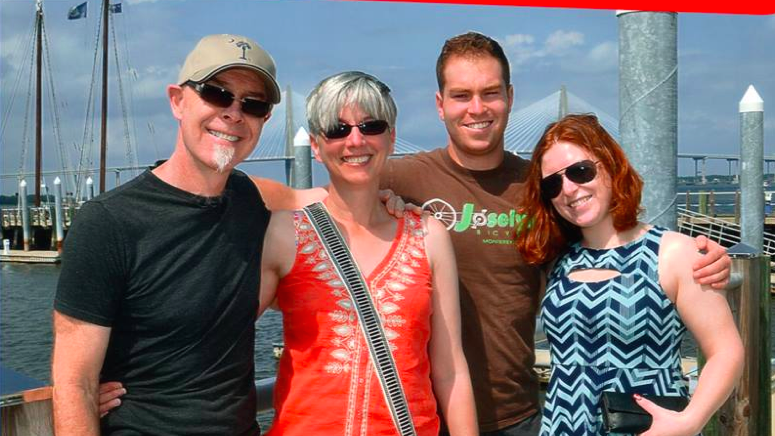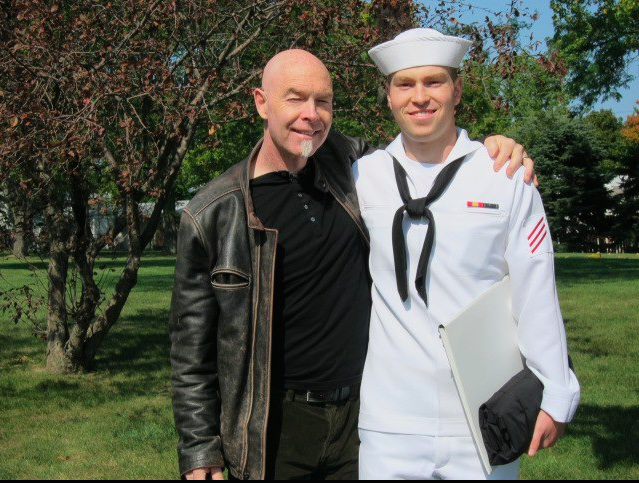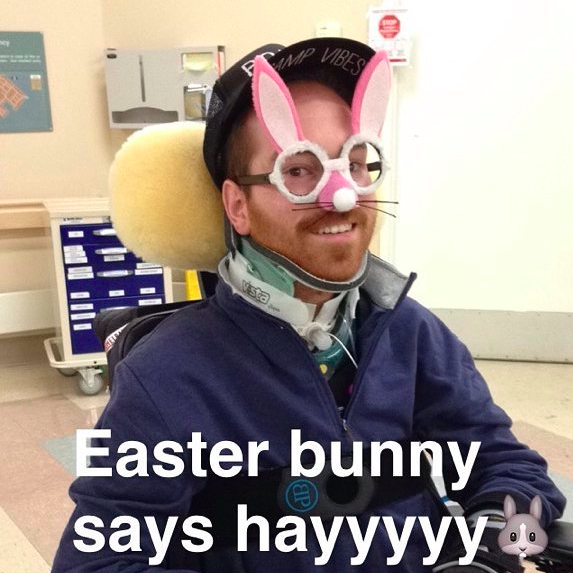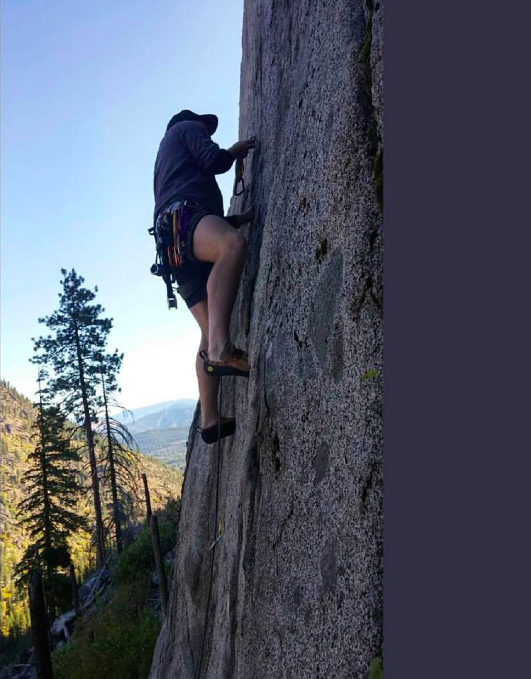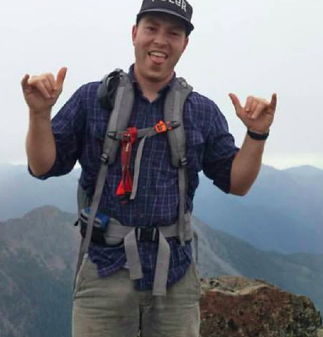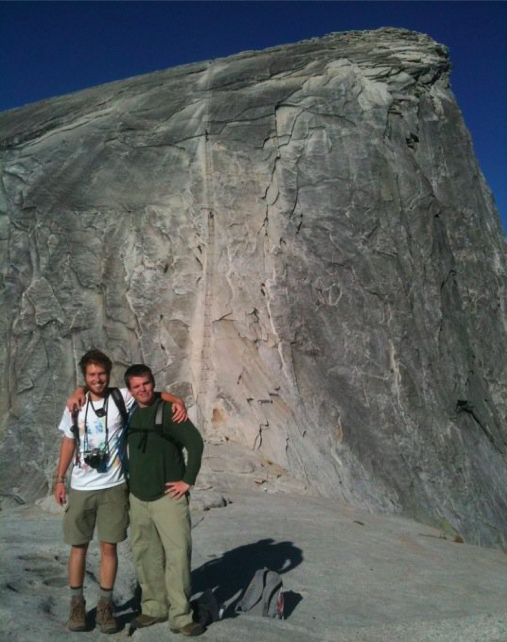 + Read More