22
7
Injured Worker Michelle
$1,165
of $3,500 goal
Raised by
20
people in 2 months
 Hey guys, I was injured while working at Amazon. I never thought I would be in the position I am today, much less asking for help. If you would like to, please watch my videos to get a better idea of what has happened since my injury and what the company did such as minimizing my injury despite all medical proof that I need surgery. I ended up losing my apartment, having to sell all of my stuff and max out my credit card (now in collections) to make ends meet. I now have around $3500 of debt from unpaid bills and the move-out fee from my apartment. 
I'm currently waiting for the court decision that will let me know whether Amazon will have to pay my surgery fees. At this point they've hurt me not just physically by prolonging treatment but mentally. I have been on anti-depressants as I struggled to keep myself together during this hard time and extreme change in my life. I was an engineering student which I plan on continuing when I (hopefully) win this fight against this corporate BEAST that hurts its employees and disgards them like they're nothing.
I am in debt now and still struggling to make ends meet due to my bills and having 25% of my weekly income taken out of my check for the attorney fees (Texas Workers' Comp laws). 
 Please help me to win this fight for my surgery. I don't even have health insurance anymore because they took that away so all I have is bills on top of bills and I can't afford a thing!
They've had investigators after me that put up cameras on a tree outside the apartment and one even grabbed my arm at a park. Yes they do this. No nothing is being done because its Amazon and they will do everything they can to take you down for seeking help from an attorney when injured. They have put me through HELL. 
I appreciate every single penny. This has been the hardest 15 months of my life. I've lost everything I worked hard for. Thank you to those of you that can help and if you can't I appreciate even if you just share this. 
Here is an article on my story published by the World Socialist Website 
https://www.wsws.org/en/articles/2018/12/22/amaz-d22.html
YouTube channel is ItsMichy
Watch my videos on what Amazon has done these past 15 months to me and in regards to my case. Amcare is a fraud system used to get rid of injured employees.
This is from the state doctor's report. I now have loss of sensation in some of my fingers as well. Thanks to Amazon who knows how much worse it's getting every day that passes without surgery.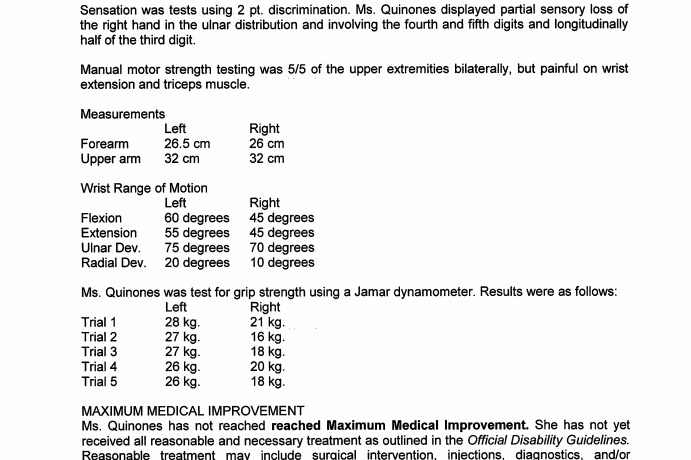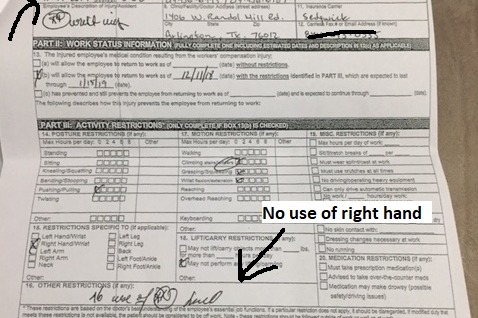 + Read More