In Memory of Shakir Salaam
$23,563
of $20,000 goal
Raised by
561
people in 32 months
Today we lost a beautiful young man suddenly & tragically when a tree came down ( in a storm) near his school and fell on him.
Shakir Salaam's beautiful soul and kindness touched so many lives and he was taken too soon at only 16.
His high school, Clayton Heights Secondary School and the surrounding community of Clayton Heights in Surrey, BC is in mourning; family, friends, acquaintances teachers, administrators and the community are in shock right now.
I know many are asking for ways to help. I have spoken with a very close family friend of Shakir's, who was at the hospital with the family consoling them during this devastating time.
Together we are putting out a request to our wonderful & generous community, Shakirs friends and acquaintances , surrounding schools & high school rugby teams who would like to reach out & help his family.
Shakir's family is overwhelmed with the generosity of our home community & British Columbians who have embraced Shakir in their arms! I have spoken to Shakir's father at length and they are humbled by the outpouring of donations. Together we have come up with a plan on how to persevere Shakir's memory. His family has requested we donate a portion to local Mosques in our area for perpetual prayers, donations to the local Muslim Food Bank in Shakir's name and we are going to look into donating a portion to setting up a water well in a impoverished country. The rest of the donations will be set up for a 16 year rugby scholarship/grant given yearly to 2 students who represent the integrity and spirit Shakir was known for, as well we will have a plaque placed at Shakir's high school (Clayton Heights Secondary) in his memory and honour ( I have not spoke to administrators at the school as yet about this, so more to come on the planning of this). We also hope to set up a candle light vigil for Shakir in the next week where his family, friends and all who wish to pay respects to Shakir's memory can come, I am hoping I can arrange this at Clayton Heights Secondary.
When I originally set up this fund I did not think it would turn into the outpouring it has grown to. I am humbled and honoured to be messenger in such a beautiful and genuine community spirit...thank you to all Media, businesses, family, friends, local and surrounding communities who have taken the time to donate and reach out with your kind words and heartfelt condolences.
Shakir played rugby at Clayton Heights and lets challenge all rugby schools around the lower mainland to donate to his memorial fund.
Please share this to help raise money and get to our goal of $7,500
And lets try to beat it, I know this is doable for our community.
****We have reached our initial targeted goal thank you to "all" the donors thus far, family & friends are overwhelmed by the outpouring of condolences and support!
I have increased the goal to $15,000 in hopes I can set up a Rugby scholarship/grant in Shakir's name ...please help me continue to honour Shakir's young life. I am overwhelmed and humbled by the outpouring, kind offers from people and the community to assist in anyway they can ...Thank you from the bottom of my heart and on behalf of his family & friends.
We are again close to our next targeted goal of $15,000 "doubling" our original goal of $7,500 ...Thank you, Thank You kind people of BC, local community, family, friends and local businesses for all your generosity during this difficult time.
I am not sure what our final donation amount will be but my hope is to make Shakir's Scholarship/grant be longstanding in his memory and help as many students as possible. Thank you all so much!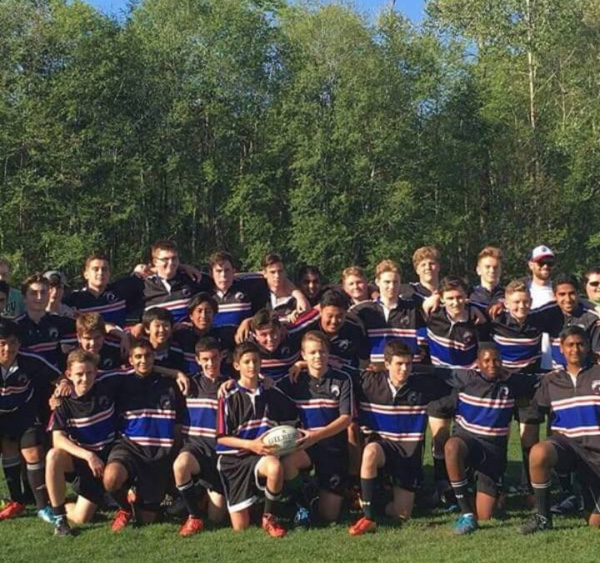 + Read More