Help Refugee Community-Music & Art
$6,921
of $10,000 goal
Raised by
44
people in 38 months
Latest News


The kids will be performing at Austin Music Awards at SXSW on March 12th, 2017 at Moody Theater!!  Woohoo!! What a great time to showcase our cultures coming together using the universal language of music! 
We are practicing and getting ready.  Read the Updates tab for more info.
If you feel called to help, we need volunteers to drive!

The Story
"When I first started attending Faith UMC, the music program was being rebuilt. Over the next three years, refugees from the Congo began attending our worship services, and called themselves
The Hope of Life
.  They were true to their name, and our church was brought to life in a way that only gospel music from the heart of Africa can.  They brought joyful singing and uninhibited dance to our quiet congregation.  Before we knew it everyone was dancing in the choir! 
One of the Hope of Life directors recently asked me to voluntarily lead their children in music worship.  That sounded pretty exciting to me, being a music teacher of Pre-K and elementary kids.  I myself come from a family who emigrated from Bolivia, the country right in the heart of South America.  Given my background, I feel very connected to those who are brave enough to come to a new country and start fresh.  So I decided to take on the challenge and help their kids,  and for the first time I found myself in front of a group of 30 refugee children. 
You could tell that many of these kids had experienced a lifetime of struggle.  It was obvious that the children did not have an outlet in order to cope with the strong emotions that come with childhood and their situation.  My heart went out to them and I began to share my music teachings.  After my first teaching session, I had a line out the door of kids who wanted to play on my guitar.  It was clear that none of them had received guitar lessons, even amongst the teenagers.  Some of them asked me if they could take a mini keyboard home.  I sadly had to say no, because I didn't have enough to give to all of them.  I feel especially drawn to these kids because too often, they have to accept 'no' for an answer.  I see their talent and their passion.   I also see a need that we are capable of filling -- by giving them the opportunity to have music and art as an outlet this summer. " 
-Krysti Subieta
Music Teacher
"We spent a lot of time teaching one girl in particular, who was so excited to tell her dad all about how she learned to make purple out of red and blue, and how she learned to make orange out of mustard and ketchup.  An interesting thing about her -- she didn't know where she was born.  Later, her father told us that she was born in a refugee camp, where he resided for 12 years after fleeing from Rwanda.  The first years of this child's life were spent in the camp of a war-torn country.  Imagine being born into a temporary place, surrounded by others who have been uprooted from their homes, with very few toys or supplies and lots of disease.  So many of these kids come from similar situations, and are now trying to rebuild their lives in Austin.  More often than not, these kids have working parents, few cars and few possessions.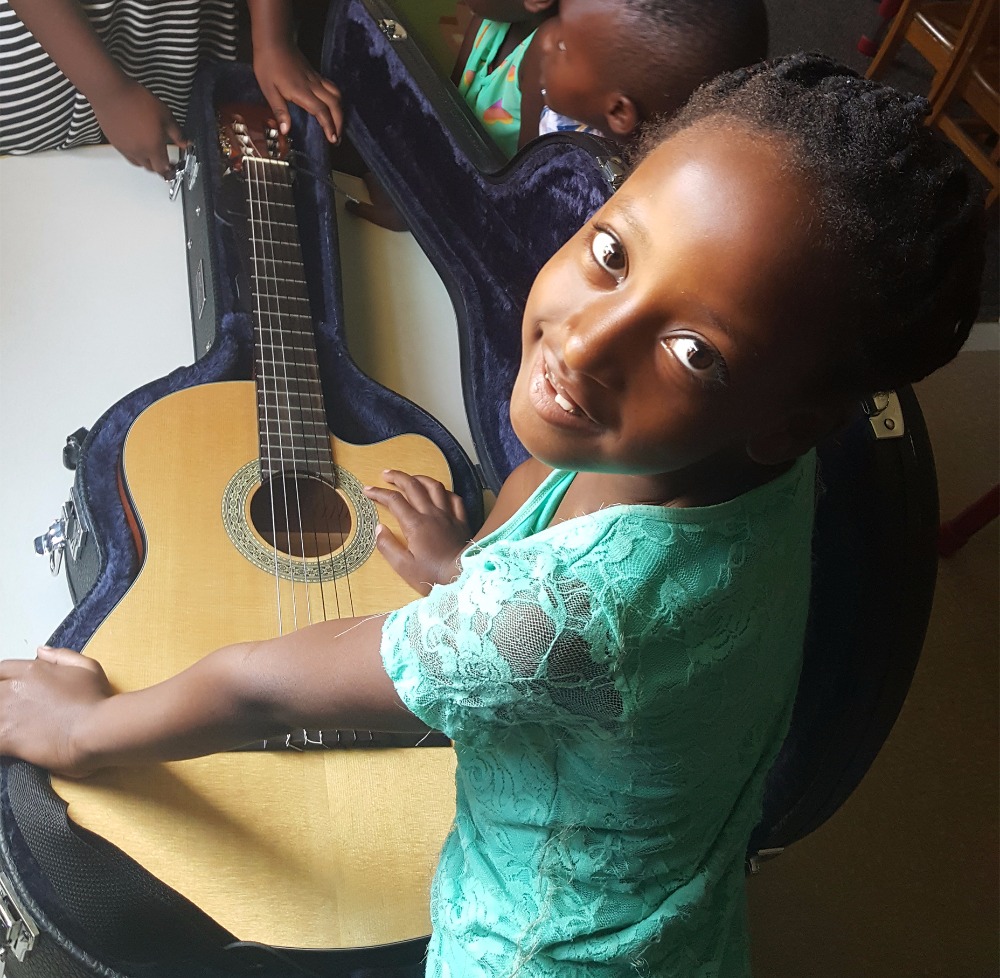 We were not the only people who noticed the needs of Hope of Life.  During the process of spreading the word of our 
Music and Art Summer Camp,
or as we like to say
 "M&A Camp"
, several gracious people started offering tuition sponsorships to the Hope of Life refugees.  After spending time connecting with the children, we have grown to understand the importance of music and art in their lives. We could not find it in our hearts to pick just 5 kids to sponsor, so we have decided to raise money so that we can include all the children in the
Hope of Life Community at Faith UMC
. ​
Being able to have a safe place to sing and dance this summer would mean the world to these kids.  They would be so grateful to have instruments to play at home.  We are thankful to be a part of their musical development, and we hope you will join us!"
 - Krysti Subieta & Hilary Kuhlmey
Children of Music Program Directors
The Hope of Life Community at Faith UMC
came to this country to build a new life.  These refugees have escaped the travails of war, poverty and religious persecution.  Often times, refugee children struggle to acclimate to a new country and have a history of trauma and need special care. We strongly believe Music and the Arts to be very healing and know that most of these children cannot afford instruments or art supplies.
This is where you can help...

We are accepting donated instruments!  If you have an instrument you are not using and would like to give it to a child, Contact us!
Our anonymous donor has decided to match gifts made on or after July 3rd, up to an additional $2500!  This means all gifts you make will be instantly doubled! 
Your monetary donations will go towards:
· Music and Art Classes
    - Music teacher
    - Art Teacher
    - 8 hours of instruction
· All supplies needed for the camp
· Classroom rent
· Instruments and art supplies to take home
· Transportation to and from camp
Our goal is to give
80 children
the opportunity to experience Music and Art teachings this summer and gift them with art supplies and instruments to take home.
We are hoping to have all funding by the third week of summer camp on 
July 22, 2016
.   
"
When I was a child, art and music saved my life.  I needed it to express all that I dealt with growing up.  If anyone needs an artistic outlet, it is these children.  A little goes a long way, and I strongly believe you would be changing these kid's lives. 
" -
Hilary K.
"
When I was growing up, I experienced bullying and depression.  My family was from Bolivia, and so I didn't feel like I fit in culturally.  Without music and art, I don't think I would've been able to cope with all of the negative emotions I was living with.
" -
Krysti S.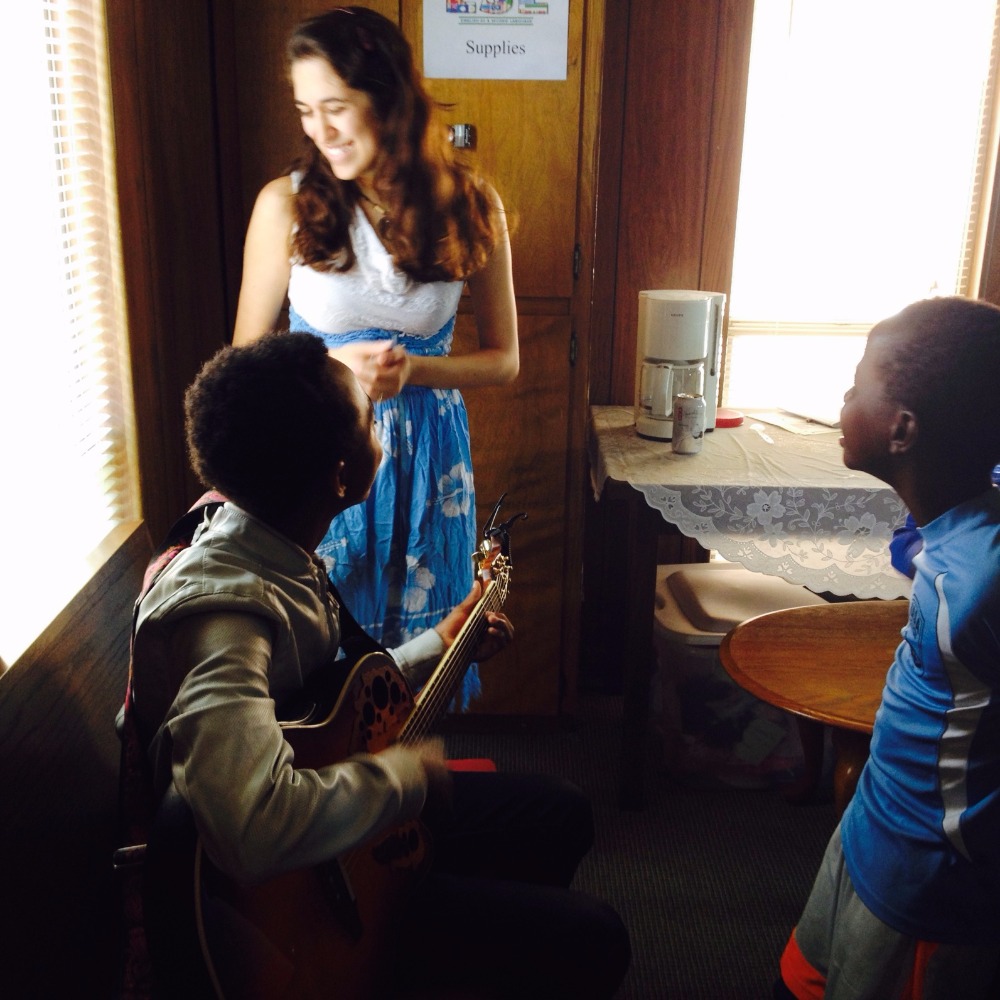 Thank you for your help in the creation of the video

James Martinez (Filming Hope of Life) 
James Giandelone (Our Exceptional Lead Dancer)


Special thanks to our Pioneer Sponsors who started this movement

Eleanor Johnson
Liliana Subieta


Special Thanks to the Faith UMC congregation in Austin Texas and the Hope of Life Community for allowing us to use their space for this camp

Rip Collins
Debbie Russ
Mbarusha Joseph 
...and all the children and parents not listed here who are a part of this community


For more info about the camp and the teachers, visit  www.childrenofmusic.net

+ Read More
Be the first to leave a comment on this campaign.