5
7
Heroic Food 2018
$300
of $10,000 goal
Raised by
4
people in 5 months
Created September 4, 2017
America was made strong almost three hundred years ago through the labor of yeoman farmers who also served as citizen soldiers to liberate the colonies from Britain. Ever since, our soldiers have answered the call of duty when needed. Yet sadly, more veterans today die from suicide than die in combat. Heroic Food offers all veterans a pathway to health, wholeness, productivity and self esteem via careers in sustainable farming.


The mission of Heroic Food, a 501c3 nonprofit organization, is to prepare and train military veterans for careers in sustainable farming, agricultural trades, and food entrepreneurship in a veteran-supportive environment.


Heroic Food is helping American veterans transition to farming through agricultural workshops (free of charge to veterans and their partners) as well as through our comprehensive, year-long Immersion Training Program (ITP).
The HEROIC FOOD MODEL:
● Veteran Leadership, Recruitment, and Peer Mentorship.
● Paid apprenticeship positions for Immersion Training program participants on some of the best small farms in the area,
● Affordability. We provide housing stipends and tuition for veterans and their partners in our programs.
● Peer Support. Active, consistent, one-on-one peer mentorship through our Veteran Program Manager who is a Certified Peer-to-Peer Mentor. The VPM also connects program participants with local veteran services as needed.
● Curriculum. Heroic Food offers veterans a full curriculum of hands-on trainings, workshops, presentations, field trips, professional conferences and online courses on farm topics including farm business planning and management.
● Ongoing Employment. Heroic Food helps ITP graduates find advanced crew positions and employment.
● A Farmer Veteran Community. Whenever possible, workshops feature veteran instructors, peer learning and mentorship, and frequent farmer-veteran trainee breakfasts and dinners.

Meet Mike Sandoval, former Immersion Program Trainee:


In 2007, Michael Sandoval, a corporal in the U.S. Marine Corps, was on patrol in Iraq when an Iraqi soldier nearby stepped on an IED.
Shrapnel flew, and Michael was hit. He received the Purple Heart, and, the metal still in him, returned to his home state of Georgia. He went back to school, got a job, but was dissatisfied
. He contacted Heroic Food, and drove up to New York to begin his new life as a farmer in training.


At the end of his first year as a Heroic Food veteran apprenticed at
Hawthorne Valley Farm
, Michael was asked to stay on as an assistant manager. They had never seen anyone take to the work and be as instantly capable, reliable, and independent as Michael.
There are many veterans like Michael who long for an opportunity to learn to farm.


"For me, farming is a surprisingly social yet isolated profession. You can spend an entire day talking to an individual or group about most subjects and experiences that you would only have time to share with people you are close to. You can also find yourself working alone for an entire day or two on a tractor or working with a BCS, which gives you ample time to think and work through issues/concerns in your life. Both of these things [and their duality] I find therapeutic in farming."-
Mike Sandoval
Meet Taylor Slate, our current Immersion Program Trainee:

Our 2017 trainee, Taylor Slate, served as Scout Sniper Platooon with 1st Battalion, 7th Marine Regiment, 1st Marine Division. He has a culinary background as a baker and pastry chef, and currently barters some of his excellent made-from-scratch loaves of bread at a weekly farmers market through our farming partner, Liberty Farms in Ghent, NY. He is a highly valued team member  at Liberty, and has many avenues for farm employment through Heroic Food.
"I enjoy the aspect of maintaining and caring for chickens. Growing food from a seed to an edible product is an amazing feeling, as is being close to your food source. Being outside and dealing with whatever nature throws at your is good for your mind I feel, [it] keeps you ready and prepared. Which helps in life as well."
- Taylor Slate
Meet Ryan O'Sullivan, our Veteran Program Manager: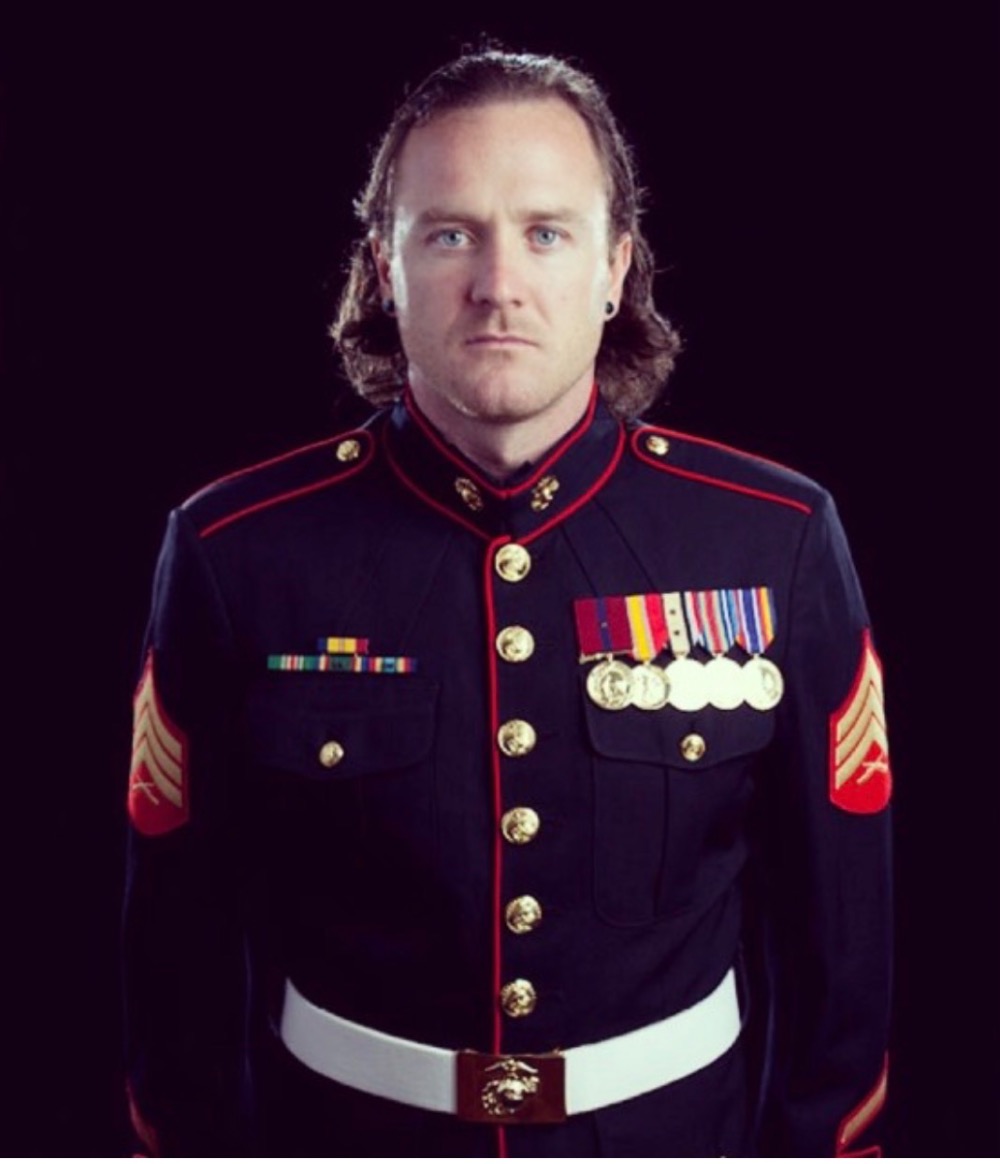 Ryan served nine honorable years as a Sergeant in the United States Marine Corps, on active duty from June 2001-February 2010.  He was stationed with the 1st Marine Division as a field artilleryman and Light Armored Reconnaissance. He served three tours of duty in Iraq, and a deployment with the 31st Marine Expeditionary unit in Okinawa, Japan.
As an integral part of Heroic Food, Ryan manages our Immersion Training Program veterans, conducts outreach to veteran communities all over the Hudson Valley, builds partnerships with NYS farmers as well as elected officials, facilitates farming workshops for vets, etc. The below video was filmed during Cornell Small Farms' week long workshop,
Armed to Farm
, in the Adirondacks this summer.
From Vets to Civilians, a Call to ACTION:
This summer, a small group of major supporters have established a challenge grant of $35K for Heroic Food, IF we can raise the matching funds. This means that for every dollar you donate, this grant will match your donation dollar for dollar.
HELP US MEET THE CHALLENGE to raise $35K in 2017 to keep us in full operation in 2018.We call this mission #HeroicFood2018. Let's make it viral! THANK YOU...
We are eternally grateful for you having taken the time to read this GoFundMe in its entirety. We could not thank you enough for becoming a part of our mission. Without the support and philanthropy of America's communities, individuals, and government agencies, Heroic Food would simply cease to operate. We are fueled by your solidarity and kindness.
"Never doubt that a small group of thoughtful, committed citizens can change the world; indeed, it's the only thing that ever has." --Margaret Mead.
+ Read More
Update 1
1 month ago
Share
+ Read More