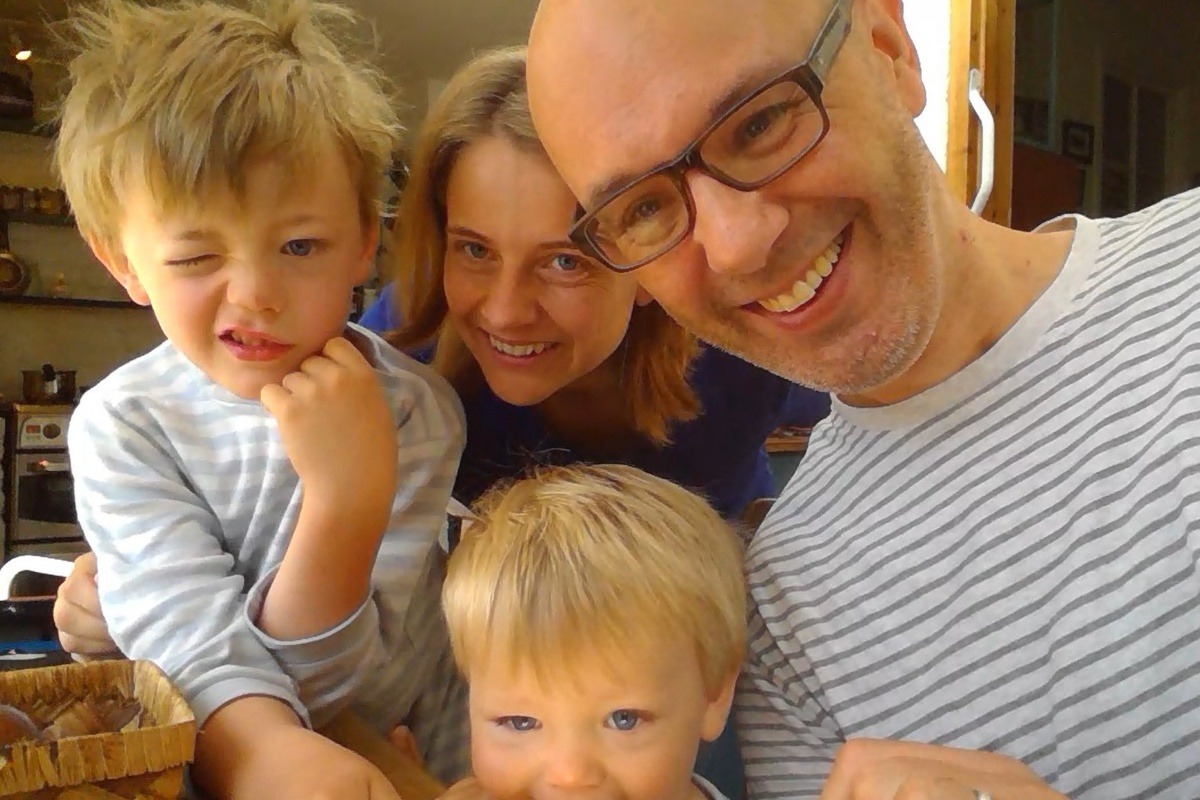 458
2
Help the Hammond Family
£40,060
of £50,000 goal
Raised by
469
people in 8 months
This New Year, please help this family achieve the dignity they deserve.

Devoted father of two, Joe Hammond, has motor neurone disease and is declining rapidly from this fatal muscle wasting disease.

It's heartbreaking for Gill, Joe's amazing wife, who now has to wash and dress her beloved husband, whilst also being Mum to two very young children.

Tom is six and also needs special care because he is on the autistic spectrum. Jimmy, his younger brother, has just turned two and also needs a great deal of looking after. For Gill, it's an almost impossible job.

Why do Joe and Gill need our help?

The family have been forced to sell their third floor flat and have bought a bungalow that is not yet suitable for Joe's disability and life with two young children.

So they are living in temporary accommodation - paying rent and a mortgage for a home they can't yet live in.



In January Joe is going into hospital to have a feeding tube fitted and they know time is running out for him.

They desperately need our help to raise funds to complete this work.

If not, the family will be stranded in temporary accommodation and face crippling debts at this devastating period in their lives.

Please help support the life of this family by donating and sharing their story on Facebook, Twitter, Instagram and elsewhere.

Thank you!

Writing has always been important to Joe. On September 15th the Guardian published his article on the experience of slowly saying goodbye to his family:
https://www.theguardian.com/lifeandstyle/2018/sep/15/dad-writing-birthday-cards-for-sons-he-wont-see-grow-up-motor-neurone-disease 

On 1 October, the Sun Online published this piece:
https://www.thesun.co.uk/fabulous/7389283/33-birthday-cards-joe-hammond-mnd/ 

At the beginning of October, Joe appeared live on the ITV Lunchtime News and recorded this interview for their website:
http://www.itv.com/news/2018-10-03/point-of-view-why-im-writing-33-birthday-cards-for-my-two-sons/ 

He was also interviewed by Channel 5 News:
https://www.facebook.com/channel5uk/videos/511810972614932/ 

#HelptheHammonds


+ Read More
Update 1
4 months ago
Share
A message from Joe & Gill:

Dear Friends,

Gill and I want to wish you a very happy new year and to thank you for the huge help you have given us in 2018. We have been overwhelmed by your kindness and generosity. We really wanted to keep up with personal thank yous but we're sorry that this has proved a little difficult. Given that you may not have heard from us directly, we therefore wanted to update you with how things are going.

Our journey to establish a home is almost at an end. The changes and adaptations to our bungalow are ongoing but we hope to move in to our family home by the end of February.

I now use a powered wheelchair all the time and can do very little for myself. My speech is declining and I now have less strength in my neck to sit up for long. It's been a huge physical and emotional challenge for Gill and we are working hard to secure care support, to relieve the pressure on Gill. We desperately need it.

It's meant so much to us to be supported in this journey. As well as helping us financially, you have also inspired us and planted an ideal that Gill and the boys will be able to follow in their future lives together. It's impossible to fully measure what you have given us.

Happy new year to all of you!

Love Joe & Gill
+ Read More