Mother & Daughter Need to Rebuild
$586
of $2,000 goal
Raised by
26
people in 15 months
THE STORY: Hello everyone. My name is Jasmine Kassabieh. I am a 30 year old single mother. I currently live in Pinckney Michigan. About 4 years ago, I became pregnant, unexpectedly with my daughter. When my daughter was around 3 months old, I moved all the way to Rochester, NY to get her closer to her father. After dropping everything and moving to New York, I soon realized that for my daughter's safety and my own, we had to move back to Michigan. I lost everything in the process. Luckily at the time, I was able to stay with my mother until I could somewhat get back on my feet. After about a year of living at my mother's house, I was forced out on my own, once again. Upon moving into an apartment, all of the money I had, had to be put into paying my security deposit for the apartment, immediately. As far as furniture, appliances and everyday necessities, I had absolutely nothing. Now I am completely in over my head. I am behind on all bills, car payments and am on the verge of losing everything all over again. I also have absolutely no way to give my daughter a Christmas on my own. Her birthday is also 4 days after Christmas. This only makes matters so much worse. If I lose this apartment, I will have nowhere to go. I have never felt so helpless in my entire life. 

HOW YOU CAN HELP: I can only hope and wish that someone can find it in their heart to help in any way that they can. All I want is to somehow give my daughter a good Christmas/birthday and somehow get all of my bills caught up on, as much as possible. From the bottom of my daughter's heart and my own heart, I will do anything that I possibly can to help anybody in need whenever I can, after I catch up. I am ashamed that it had to come to this, but I simply cannot do it on my own and I don't know what else to do. All donations will go into my daughter & all of the bills I need to catch up on. Please help my daughter and I rebuild our lives.
+ Read More
Update 2
Posted by Jasmine Kassabieh
14 months ago
Share
I want to say thank you again to everyone who has found it in their hearts to help my daughter and I in this hard time. Asking for help in such a public way was very hard on me and very embarrassing knowing everyone would now know what situation I'm in. This will be the last update I will likely post and I will no longer be sharing the gofundme for help. I will still have it and it's not going anywhere. But being attacked and judged so much on top of everything I'm already dealing with has just become too hard on me. I am fighting everyday to be strong, act as if nothing is wrong to my daughter so my stress doesn't effect her, and do anything possible to rebuild what I have lost. I ask that people stop jumping to conclusions and making their own assumptions not just about myself but anyone at anytime in any situation. You need to understand that social media gives you the ability to present only what you want to be seen. You can be whoever you want. You can hide from what's really going on and separate your actual life from your media life. I don't have family aside from my mom and daughter and since my supporters on social media became like a family to me I felt this was the only option for me to try. Trust me, it's not easy putting yourself out there having people pitty you,feel sorry for you, attack you, judge you and then put on a positive face for your work, be strong for your child and get through each day with the weight of the world on your shoulders and keep repeating the process everyday. As a mom I beat myself up daily for being in this situation. I know there's plenty of people out there worse off than I am. I am lucky for the little amount of things I do have but I'm not going to wait until God forbid I become homeless and risk not being able to care for my child to ask for help just to please the people who feel my situation isn't bad enough for their standards and with out even knowing the details of it. I have had a very hard time getting back on my feet since coming back to Michigan with my daughter. I had an opportunity come up for me to move into a small condo very close to my mother and my job. I had to take it right then with out time to prepare myself because I would of been in a way worse situation and since my credit is bad I can't just go get a place anywhere at anytime. Options are very limited for me in almost every way due to my situation. So rebuilding what I've lost on top of having a ton of bills thrown at me all at once with out preparing at all sent me straight into a big heap of crap very fast. Sometimes people don't realize that you can be fine one day and in world of shit the next. I know my choices are what got me in this situation to begin with because I was thinking of my daughter and what I thought she needed instead of what was realistic but I can tell you it was a huge life lesson. As a parent you only want what's best for your child. You do anything possible to give them what they deserve. I am doing everything possible to try to catch up but each day things become more behind and costs more money to be able to get caught up. No matter how much I work it seems as if it's not enough. But I can tell you I am trying my best. I refuse to fail and I refuse to lose anything else. I've lost too much too many times and I just want to give my daughter the most stable life. All she has is me and I will do whatever it takes to get us back where we once were. Not perfect, not easy, but not having to be in the situation we are currently in. Please don't say hurtful comments to anyone going through a hard time no matter what your opinion is and how strongly you feel about it. You have no idea how badly your one comment is going to effect them and anyone already having a hard enough time fighting to be strong enough to pull through it, may end up giving up because of your one comment. They don't deserve to be put down by you when they are already at their lowest point. Again, thank you to all that have donated and shared this. Thank you to everyone who supports me. I will continue to do everything I can to get through this for my daughters sake and my own. Only God knows what my future holds and as long as I don't give up with or without help I will not allow myself to fail again. I will never be ashamed of knowing I did everything I could for my daughter. I am one of thousands and thousands of single mothers with zero help that fell on hard times. Sometimes you just need a little boost to pick yourself back up and that's nothing to be ashamed of. I vow that if I ever have the ability to, I will help as many single mothers as much as I possibly can, whenever I can. I wish that time was now because knowing how alone and helpless you feel I would let these single mothers know there's at least one person who understands. Which is why I am so grateful to have such amazing people on social media to show me they care and I am not alone and support me through this.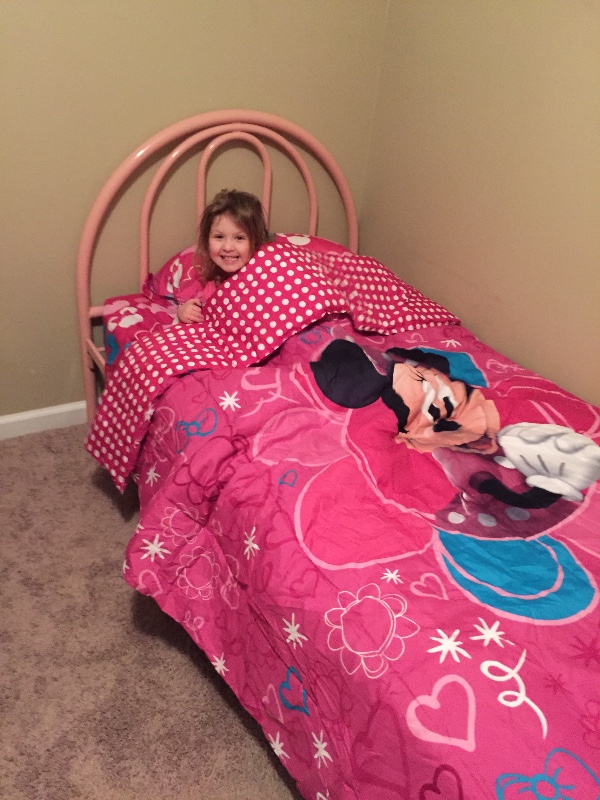 + Read More
Update 1
Posted by Jasmine Kassabieh
15 months ago
Share
Thank you all SO MUCH to everyone that donatated so far and sent my daughter toys for Christmas and her Birthday! She had a great holiday, thanks to you all! I am going to use the rest of the money we raised so far to help catch up on my car so it doesn't get repossessed. I'm still very behind, on all other bills for my home, but you all have helped me a lot and gave me a great head start! Thank you! I seriously couldn't do his without you. Being on the verge of losing everything is an indescribable feeling. I ask that you all please continue to find it in your hearts to help in any way that you can. I love you all dearly.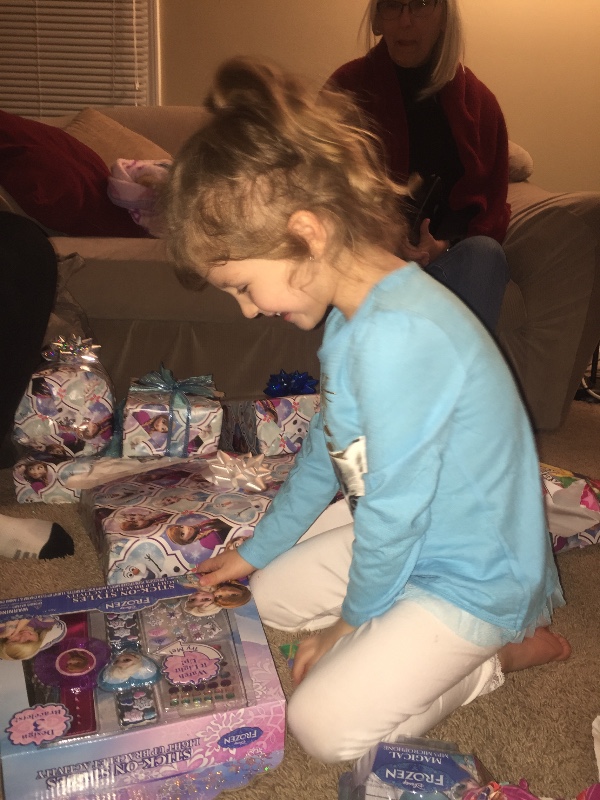 + Read More
Read a Previous Update