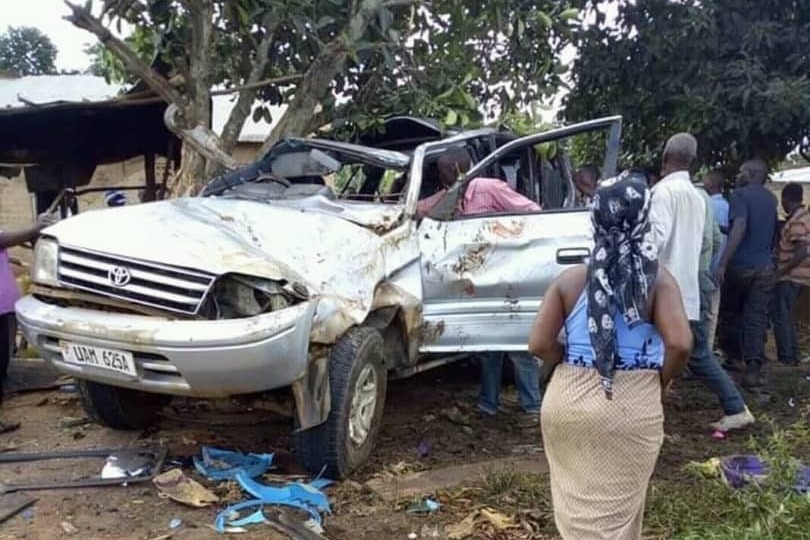 318
7
Helping the Kadurus after their car accident
$32,175
of $20,000 goal
Raised by
315
people in 1 month
On Thursday, Dec 6th, the Kaduru gang set off from Kampala to head home to Fort Portal. Just over an hour into their drive, a drunk man ran onto the road in front of their car. As Eric tried to avoid him, their car flipped and rolled seven times before hitting a tree on the side of the road. This was only the beginning...
People from the nearby village ran to their car. As some concerned citizens tried to help turn the car over, others began stealing all of their belongings. Most of their valuable--laptops, phones, clothes--are gone and have not been returned. Eric, Kayd (14 months), Rachel (Kayd's nanny), and Gerald (Rachel's 7-year old son) emerged from the wreck unharmed. Unfortunately, Rebecca had to be rushed to a nearby hospital, with very serious wounds to her head and face - her cheek bone fractured in three places, a fractured nose and jaw, and a broken eye socket. A good samaritan picked them up and drove them to the Regional Referral hospital in the nearest town, Mityana, where there was no doctor and insufficient supplies. Eric had to run to a nearby clinic to buy basic items one would expect in a hospital; gauze, disinfectant, saline solution and stitches,  so that the nurses, Rita and Martin, could stop the bleeding to get Rebecca back to Kampala.
After the nurses managed to get Rebecca's injuries under control, Eric struggled to find an ambulance; he eventually located one that had no fuel and Eric was forced to fuel it himself. The ambulance had a broken siren and although the driver was able to get them to Kampala in record time, the lack of a siren was a serious issue when they were met by Kampala rush hour traffic. After a grueling two and a half ordeal to get through traffic to the hospital they finally made it to  Nakasero hospital in Kampala, where Rebecca was immediately taken for surgery. She has been under the care of a plastic surgeon who has made more than 1,000 stitches in her face.  Additionally, a myofascial facial surgeon has put a metal plate in her eye socket and her jaw so that her bones are able to recover.
At the end of the day, the Kadurus have come out okay. Rebecca is recovering in the hospital, with Eric by her side since she was admitted. Kayd, Rachel and Gerald are happily playing at home and visiting during the day. However there is a long and costly road to recovery ahead. Eric and Rebecca have they made it their life's work to better the community in which they live and they are always generous with their time, their home, and their love. Any support we can offer during this time - no matter how small - will be greatly appreciated and go a long way in relieving the difficult situation they're currently navigating. 
Money will be going to cover Rebecca's medical bills as well as to help replace some of the items that were stollen from their vehicle, including laptops that are essential for their livelihoods. Rebecca intends to travel back to the United States in January for any follow up medical care she might need, and any excess raised will be used to support her during this time.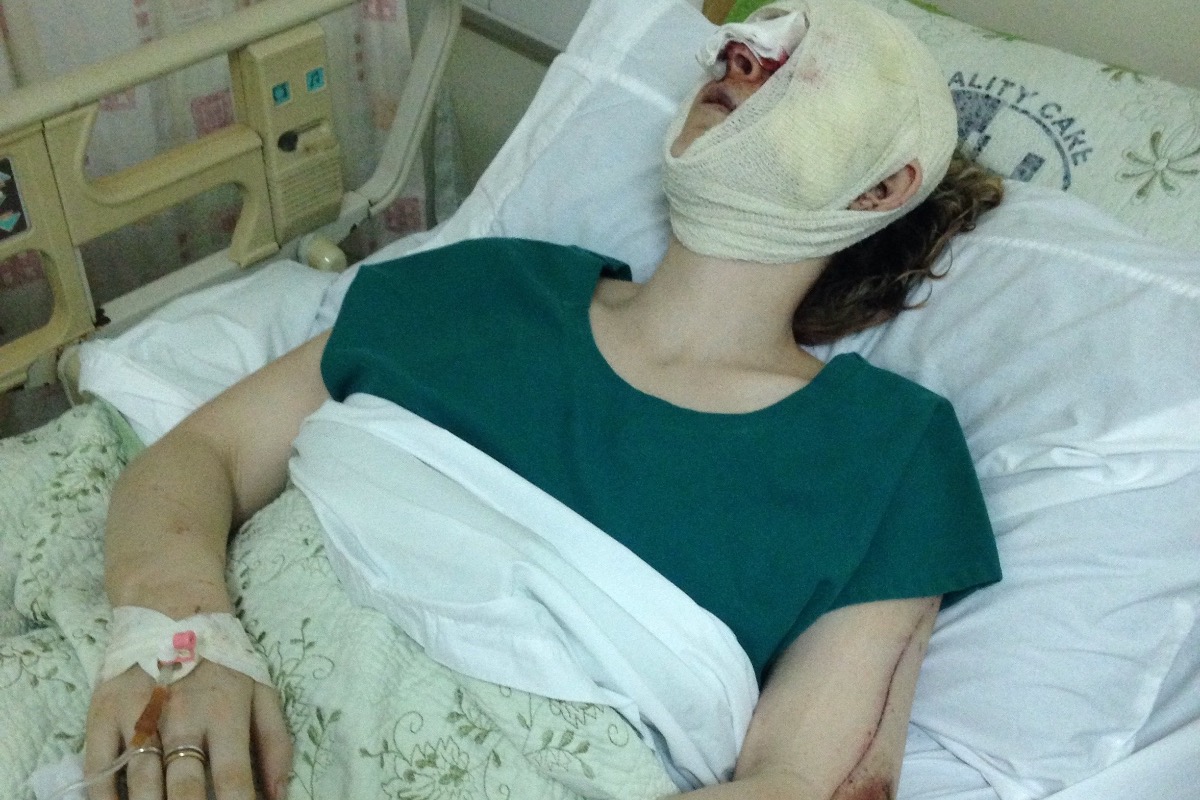 + Read More
Update 1
Posted by Libby Daghlian
1 month ago
Share
Hi everyone! I just wanted to check in and say THANK YOU! On behalf of Rebecca, Eric, Kayd, Rachel, Gerald, and the entire family. We are all so grateful for not only the donations (wow!) but for the messages, visits, shares, support, and love that we've experienced. It's been an incredible comfort to Rebecca as she recovers.

She is under surgery again today to get her 1,000 stitches removed (her doctor described it as picking out grains of rice in sand. Fun...). We're hopeful that she'll be discharged from the hospital this weekend. She is eager to be reunited with Kayd (who has been visiting during the day). (By the way, an extra shout out to Becks, who, in the midst of this all, has continued pumping and breastfeeding, which has meant forgoing better pain medicine for Kayd's benefit. A mother's love!)

Thank you again. Sending so much love back to you all from Kampala!
+ Read More