62
6
Help us fix Fig's broken leg
£1,495
of £3,500 goal
Raised by
60
people in 2 months
We adopted Fig in November 2018 following the death of our previous rescue Greyhound, Dolly.
Fig was the longest resident at the kennels, having been there for a year and a half after being raced 60 times from 2015-2017. As soon as we met him, we knew we had to take him home! He is the sweetest dog, so affectionate and happy to finally have a home.
On Tuesday, Fig slipped (not doing anything dramatic, just getting excited whilst greeting us as we came home!) and fractured the tibia of his rear left leg. The leg swelled immediately and we took him straight to the vet. They x-rayed the next day and told us that he had fractured the bottom of the bone with some splintering. Fig would need serious surgery and he was referred to Fitzpatricks (The Super Vet practice!). He really is getting the best care and we are optimistic that everything goes well and he maintains full us of his leg.
Fig is due to have his surgery on Friday following another hiccup in discovering his low platelet count which needs rectifying before they can confidently operate. The surgery and aftercare have been conservatively estimated at £4,500, but we have been warned it could be more as Greyhounds are susceptible to ongoing wound issues and healing due to their thin skin and minimal fat. Fig is insured, but only up to £2,000, £1,000 of which was spent on x-rays and care at our Brighton vets before the surgery referral.
We had no question in our mind that Fig's leg needed to be fixed; he had waited so long for a home and stole our hearts so quickly! We are hoping to fundraise to support the large costs associated with his surgery and care to ensure that he can come home and enjoy his retirement with us again. It's heartbreaking to see him in pain, especially following the relatively sudden and distressing death of Dolly (the large vet bills for which we are still paying off). Please help us fix Fig's leg!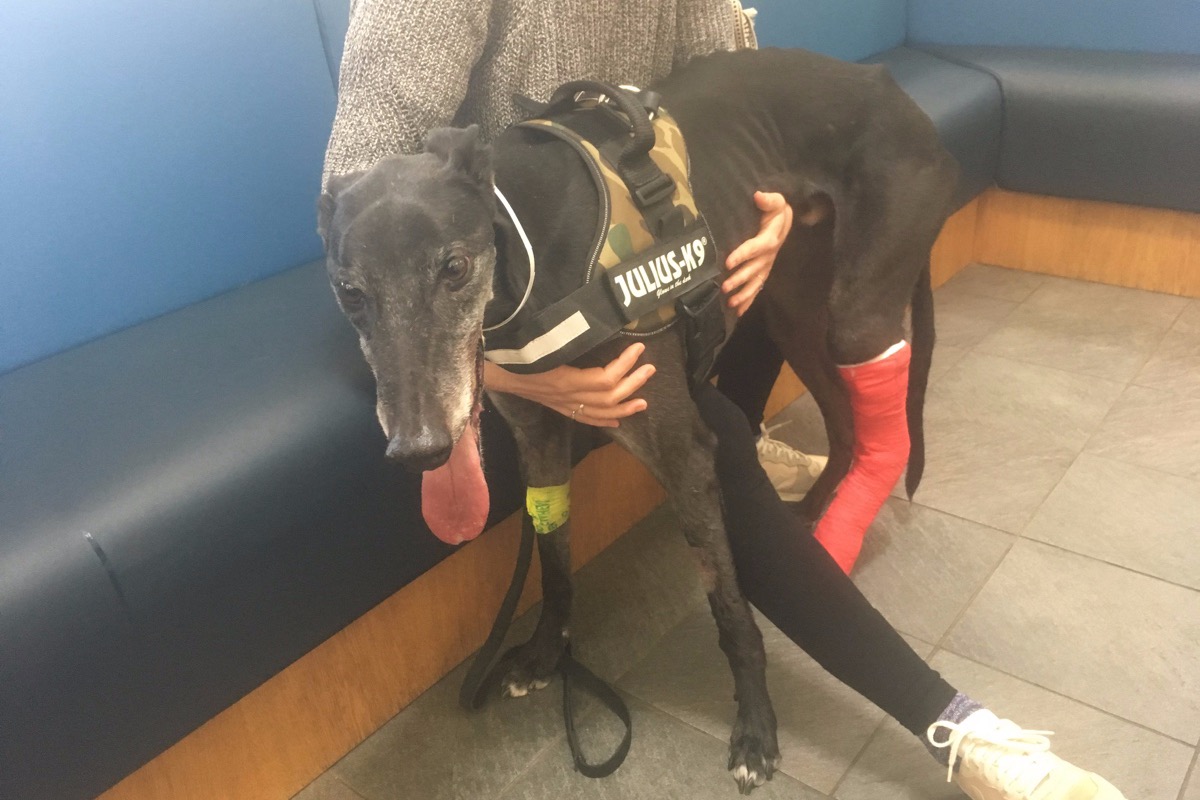 + Read More