158
28
Help Tamara Beat Breast Cancer!
$12,278
of $100,000 goal
Raised by
165
people in 10 months
Miss Tamara Paquette is truly such a dear friend to everyone that knows her. She has recently shared with those closest to her, the serious diagnosis that she has been dealing with. Tamara has advanced breast cancer. She has known about this for the past 6 months and has been fighting hard daily to beat it.
Always a positive attitude
I, being one of her friends, would give or do anything to help her as would each and every person that knows her. She truly is such a special lady, absolutely one of a kind with a heart of gold.
CAN Pub Crawl crew 2013
CAN Pub crawl 2012 / Amazing Auctioneer!
Tamara is always the spark in the room constantly entertaining and making people smile and laugh. Her smile is infectious and her capacity to give is immeasurable.
Tam, always adorable!
Tamara has been receiving professional medical treatment and investigating all therapies and remedies available.
From day one, she has pursued the Gerson Therapy regimen involving an all natural diet with raw ingredients etc. There are a lot of survivors who owe their life to this proven homeopathic program.  
Unfortunately, her cancer is aggressive, so multiple treatments are being followed simultaneously, one of which is weekly chemotherapy.
With her recent treatments and her natural healthy regimen, she has been blessed to show diminished size in her tumors, which is giving her and all those around her tremendous hope!
So beautiful!

One thing that she should not be burdened with are medical expenses beyond what her insurance is covering and this is where we are right now.
TAMARA NEEDS OUR HELP!
Alex, her fiancé, has been working an additional job to maintain expenses and medical bills, but they are now in dire straits. He needs to be home more for her these days as well.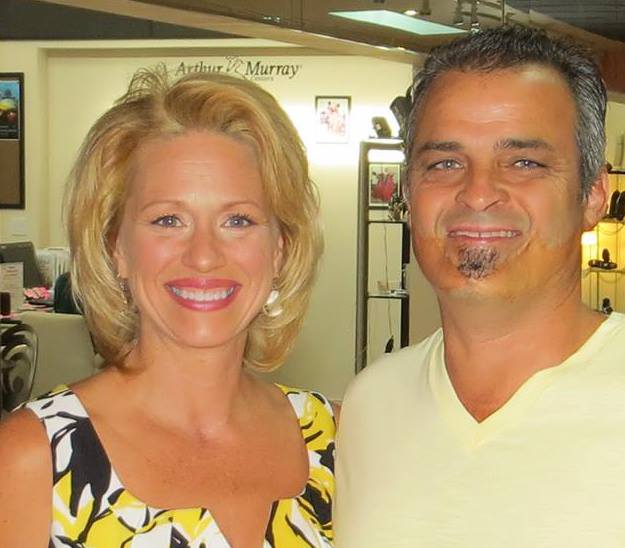 Tamara & Alex

Insurance doesn't pay for all that is being done and the costs are steep. As the expenses and bills keep piling up, her capacity to work and Alex's as well are diminished. It's very uncomfortable for her to even ask for help.
Tamara has been informed that with the diagnosis, she will have to be vigilant regarding treatment every single day moving forward. This is a lifelong disease but her doctors are feeling optimism about her prognosis.
We can do this!!NOW IS THE TIME FOR US TO HELP TAMARA!
Honestly, Tamara is possibly the most selfless person I know. She gets involved and participates in every good cause and does it with joy and humor and always continuing to change peoples lives for the better.
Please do what you can personally and then forward this call for support to everyone you know!
Think of any event that she has helped you with or cause that you needed support for and Tamara was your go-to person. Many of the pictures you see are of her participating in &/or MC'ing an event. What a beautiful lady to give so much of herself.
Stilletto sprint fundraiser
Gobble Gobble Fundraiser
Always giving her time w/ homemade costumes too!
I can't think of a person more deserving then our dear friend, Tamara. Lets take some of her burden away.
Tamara, we love you and know you will be a survivor!




Absolutely fabulous!

Just Badass!

Who does this???   : -D





+ Read More