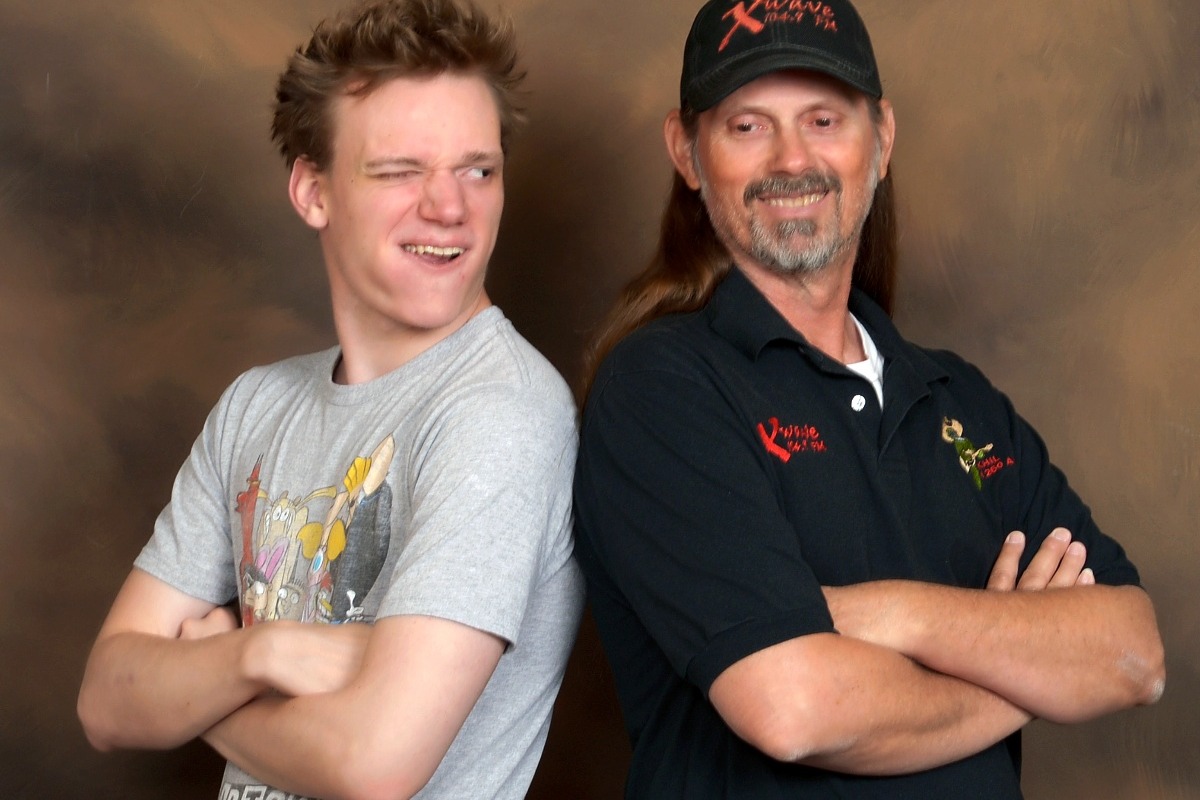 4
2
Help me Fund my family. Mark & Tristan Lucke
$145
of $3,000 goal
Raised by
4
people in 1 month
Pictures # 1. Top picture Tristan & Mark Lucke3 years ago at the station. #2. Tristan and me (Mercedez) outside of the radio station in Wilcox, Az. last winter. #3 . Our family sitting together at the premiere of the documentary film LONESOME WILCOX...That Mark and Tristan are in. This was the first time l got to see it. A few months ago at the Tucson Film Festival 2018.  (Mercedez, Mark, Tristan, Kito) #4. Link to
LONESOME WILCOX DOCUMENTARY
 ...(current interview in The Atlantic).Mark also has his website at
www.willcoxradio.com
  
"Lonesome Wilcox"
  is a documentary film that is winning the hearts of people all across the world. It is the story of my family. My former husband  Mark Lucke and our son Tristan Lucke and their life in the small town of Willcox, Arizona and the music Mark plays on the radio. Our family was ripped apart in a divorce and we went through very hard times after alot of music success as a family. We both sadly started over. It was along time ago. My family means everything to me. I want to help them. This "miraculous" to my family "beautiful hearted film"  is the story of what happened 'after' our very sad divorce and how Mark put his heart and  soul into the radio station and his side of raising  our son and his dedication to his work and its about his humble character. The documentary film makers, Zack and Ryan, drove through and by the town of Wilcox, Arizona two years ago on their way to Texas heading to South by Southwest Film Festival to show one of their films and "heard the music" on the KHIL radio station. They stopped to find out who was playing it and where it was coming from. Someone in town directed them to the Mark's radio station. They found Mark and Tristan . Lonesome Willcox began then. ( I am forever grateful to Zack and Ryan)...when l heard what happened l knew God had blessed them...blessed us. ..
After our divorce our once happy family became yet another family trying to deal with seperation..Mark and l  both became single parents raising our son together but in separate homes . Very common now a days sadly. It was never our dream for this to happen. In fact l never thought it would ever happen to us but it did. Through the years apart we both were working hard to raise our son . Me in holistic health and him in radio. ..Things were moving forward .....the opportunity of him being part owner of the station that he had worked for about 15 years was a miracle to me ..to all of us...but "really good:  turned  into " really bad and the ugly". He was just given the opportunity to be part owner of the station he rebuilt all by himself and it was a happy and successful time for a  very brief moment and the new main owner changed the direction from great  to bad to worse. Mark has had a rough go since this was documentary filmed two years ago.  Since last December.  One year ago  this month. He first  had his income cut in third last Christmas. It was just taken away and then the main owner of the station stopped paying him completly in April 2018. Devastating! He went from making a good income to nothing. Tristan and Mark endured the entire summer in Arizona with no AC and temperatures inside the studio over 100 degrees every day and no money and barely got on foodstamps. He  still kept it going. He ..they..endured and stayed to keep keep our son in his radio station station home. This is the place Tristan has called home while with his dad . He also stayed with me as he grew but this has been the place where we begain when we came to Arizona...since our lives changed years ago. l have been helping Mark and  Tristan the best l can to survive as all these challenges have occurred. I just recently heard of Go Fund Me. Im reaching out to help them. They are good and loving people. They are my family . Everywhere we try to get help there is none or it is extremely hard .. All the while kind amazing people across the world are watching and listening and are taking moments out of their busy life and and writing and sending so many wonderful messages to Mark about the film and about KHIL and how much they love what he stands for and what he is accomplishing with his music on the radio and helping the people that listen in the town feel happy . Im so proud of him. He was always my hero. He was always the one who told me follow your dreams and believe in yourself when no one else did and he is the greatest dad to my children and now everyone is seeing this. Mark needs help financially. He is just to humble to ask. Mark wont tell anyone his problems and stress so l decided to tell the story. To help find way to make things better. He wants so much to rebuid his dream and the station to be renewed and make a good life for our son and for his future . To bring good things to good people .To bring hope through music and art. I am hoping this will help them. THANK YOU. Bless you. Mercedez
+ Read More
Update 1
Posted by Mercedez Lucke-Benedict
12 days ago
Share
This photo was taken yesterday at an interview with an amazing reporter Debbie Weingarten (Cactuswren writing.com ) from The Guardian . I am very thankful for her helping bring awareness to Mark and Tristan
. Debbie is based in Tucson, Az. and from her website l can see that she is a strong woman and an excellent writer that tackles the tough issues with finesse.
+ Read More