115
6
Help Jack Fight Leukemia
$13,175
of $30,000 goal
Raised by
114
people in 10 months
Summer vacation is the most exciting time of the year for most kids.  They look forward to spending more time with friends and family or joining fun camps to embark on new activities.  This summer turned to dismay and worry for 12-year-old, Jack Maher, and his family.  Jack is one of the most kind-hearted, fun, and giving boys you will ever meet.  At the end of July, doctors performed a bone marrow biopsy which confirmed Jack's diagnosis of acute myeloid leukemia (AML) and his life changed unexpectedly.  With barely any time to process the news, he was immediately admitted into CT Children's Medical Center where treatment began upon arrival.  Within the first 5 days at the hospital, Jack underwent 2 spinal taps, bone marrow testing, and a blood transfusion.  Intense chemotherapy began within 24 hours and will continue for several months.  Due to Jack's compromised immune system, he will need to remain at the Children's Medical Center for the majority of treatment.    
This battle is a long one for Jack and his family.  His beloved 9-year-old brother and best friend, Cody, has also been deeply impacted by this diagnosis.  Both of Jack's parents, Chris and Michelle, work full time jobs but hours will be lessened due to travel time and hospital stays.  With less hours, comes less income.  We invite you to donate to Jack's page to support the costs of medical bills, travel, childcare for Jack's younger brother, and lodging for family.  The costs are overwhelming and already beginning to add up.  Money will go directly to Jack and his family.  We thank everyone who has already been there for Jack.  We will continue to send our thoughts and prayers their way.  The strength and love in his family and surrounding them will help Jack fight this battle.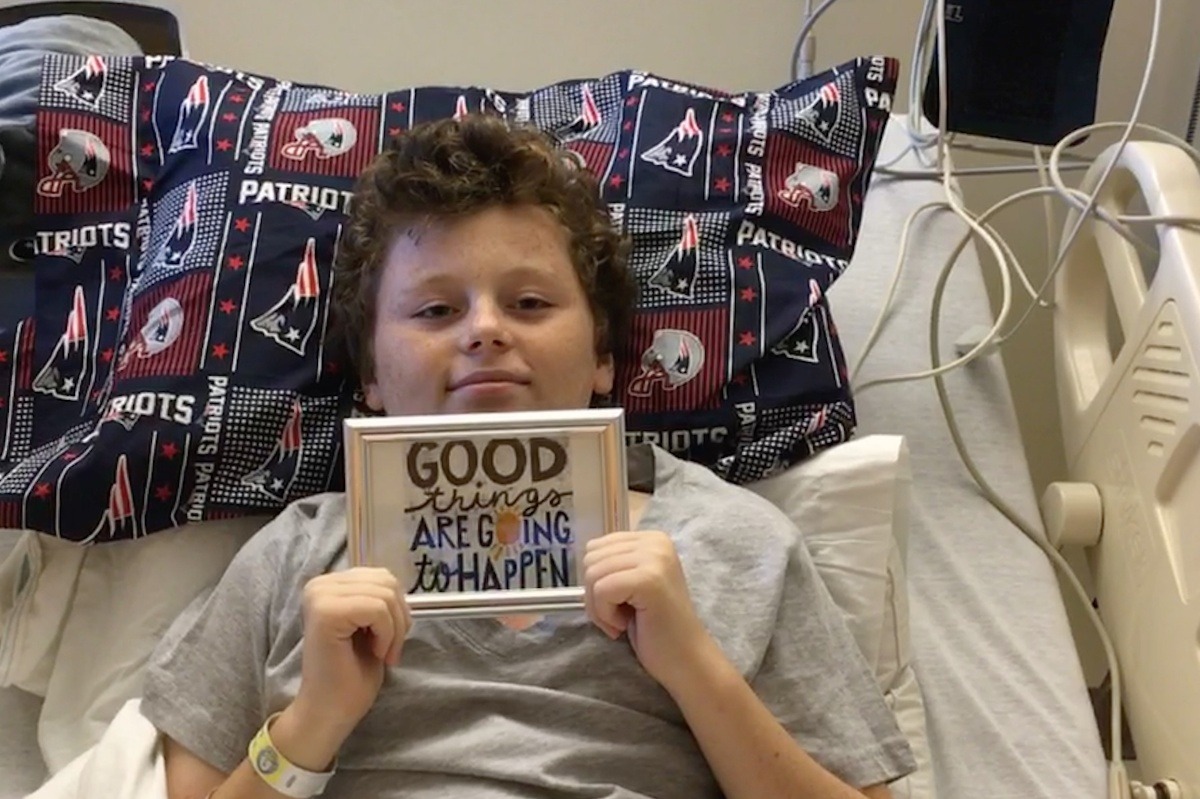 + Read More
Update 2
9 months ago
Share
Update ... Jack Maher completed his second round of chemotherapy at CT Children's Hospital. This round consisted of potent chemotherapy drugs administered at least once a day for 8 consecutive days. The chemo was rough on Jack. He was sick everyday and did not have an appetite to eat while also suffering from migraines.
On Friday 9/21, Jack started battling fevers that peaked at 107.2 degrees (that temp. is not a typo). The fevers stopped on Tuesday 9/25 after the Infectious Disease doctor changed his antibiotics and anti-fungal medications. Jack had a chest x-ray this week that came back clear. Tuesday evening (9/25), he had a CT scan that shows a fungal infection in his lungs. His appendix, bladder, and kidneys are inflamed. Jack also has an abscess in his lower back on the left side. On Thursday 9/27, radiology will perform an image guided biopsy to sample and drain the abscess. General anesthesia is required.
Please keep Jack in your thoughts and prayers as his battle continues ... We will post another update soon. We love you Jack ... hang in there ... you can beat this ...
+ Read More
Update 1
9 months ago
Share
Update! Jack Maher completed his first round of chemotherapy. This consisted of 10 consecutive days of intense medications administered at least once each day. Jack's body responded well. His current blood work shows no sign of leukemia! He has also had a spinal tap and bone marrow biopsy since the completion of round 1 ...both are clear of leukemia as well! Jack was able to go home for a week but returned to CT Children's Hospital on 9/5/18 to begin round 2 of chemotherapy. He will stay at the hospital for treatment. Jack will receive 2 more rounds of chemotherapy after this round ... and updates will be posted. THANK YOU all so much for your support and prayers during this difficult time. Please continue to keep Jack and his family in your thoughts as his fight continues. Jack is such a trooper and a strong fighter ... we love you Jack!
+ Read More
Read a Previous Update