16
5
Help CC go to the Venice Biennale!
$2,670
of $18,000 goal
Raised by
19
people in 2 months
Hi! My name is Christopher Capriotti, and I am a contemporary multimedia artist from Philadelphia. I graduated from Tyler School of Art in 2014 with a Bachelor of Fine Arts in sculpture. 
I am incredibly excited to announce that I've been invited to participate in the 2019 Venice Biennale by the
GAA Foundation
, a Dutch arts nonprofit. The foundation is dedicated to promoting contemporary artistic endeavors with a philosophical bend, and has organized 6 symposia and 26 contemporary art exhibitions in Japan, the United States, and several European countries since 2002.
The GAA Foundation is putting on an exhibition of selected international artists across multiple gallery spaces, running from May to November 2019. They expect approximately 500,000 visitors in that time, and the exhibition will be free and open to the public. The show will be titled Personal Structures, and will engage with ideas of time, space, and existence. 
This is an amazing, international opportunity. This is career-making and life-changing and I am stoked. Having my work in front of half a million people, in one of the most acclaimed art exhibitions in the world, in such a historic and beautiful city, has the potential to elevate and propel my career forward in a way that nothing else can. I don't think I can properly express my enthusiasm and excitement about this beyond saying that this is everything I have ever wanted in my art career, and to be offered this chance is once in a lifetime. 
However, the invitation comes with the stipulation that each invited artist will cover the fees related to the exhibition, including installation, staffing, maintenance, publicity, and more; the minimum cost is 15,000 euro (approximately $17,500). While I am exploring grants and other options, I will need a lot of assistance to be able to participate. Your donation will help me to show my work on the international stage, at one of the world's most prestigious art events. 
I have always had an interest in art, architecture, and film, which led me to pursue my degree at Tyler School of Art in Philadelphia. I maintain an active studio practice, and have had my work exhibited in group and solo shows around Philadelphia, as well as the 2014 (e)merge art fair in Washington DC, curated by Ai Weiwei. My work explores ownership, submission, control, and the fluidity of masculinity, with an emphasis on the relationships between structure and unpredictability. Lately, I find myself analyzing visual and conceptual similarities between disparate movies, collecting images of damaged truck doors and highway ephemera, and writing poetry and short screenplays. I've been using these collections to frame other work: film ratios, scene composition, dialogue, and action becoming recycled and distorted to create something new. I create sculptures, video art, paintings, prints, and the occasional performance piece based around these concepts. More examples of my work can be found on
christophercapriotti.com
. 
I would love to be able to participate in the 2019 Venice Biennale, as it's always been a dream of mine. This opportunity is so amazingly exciting and has the potential to truly change my life. Any donation, no matter how small, will go directly towards helping me be a part of Personal Structures. Below, you'll find a picture of the invitation letter, as well as some examples of recent work. I'm immensely grateful for your time and consideration.

A video piece titled "august"

Two recent paintings
A sample spread from my book 'barcelona'
+ Read More
Update 2
12 days ago
Share
Hi everyone. Thanks for all of the donations so far! Included in this update are some renderings of what I'm proposing for the show (the images here are not final, but just to give an idea of what I'm working on). I'll be creating a lightweight tapestry/wall hanging that explores the human body and architecture in a slightly abstracted way. My overall proposal has been accepted, so now it's just a matter of raising funds! I appreciate everything and everyone who has contributed, shared, or plans to contribute.
Additionally, the GAA Foundation has 501 non-profit status in the US now, meaning direct payments to them on my behalf will be fully tax deductible. If interested, reach out to me and we can make it happen.

Thanks so much!
-Chris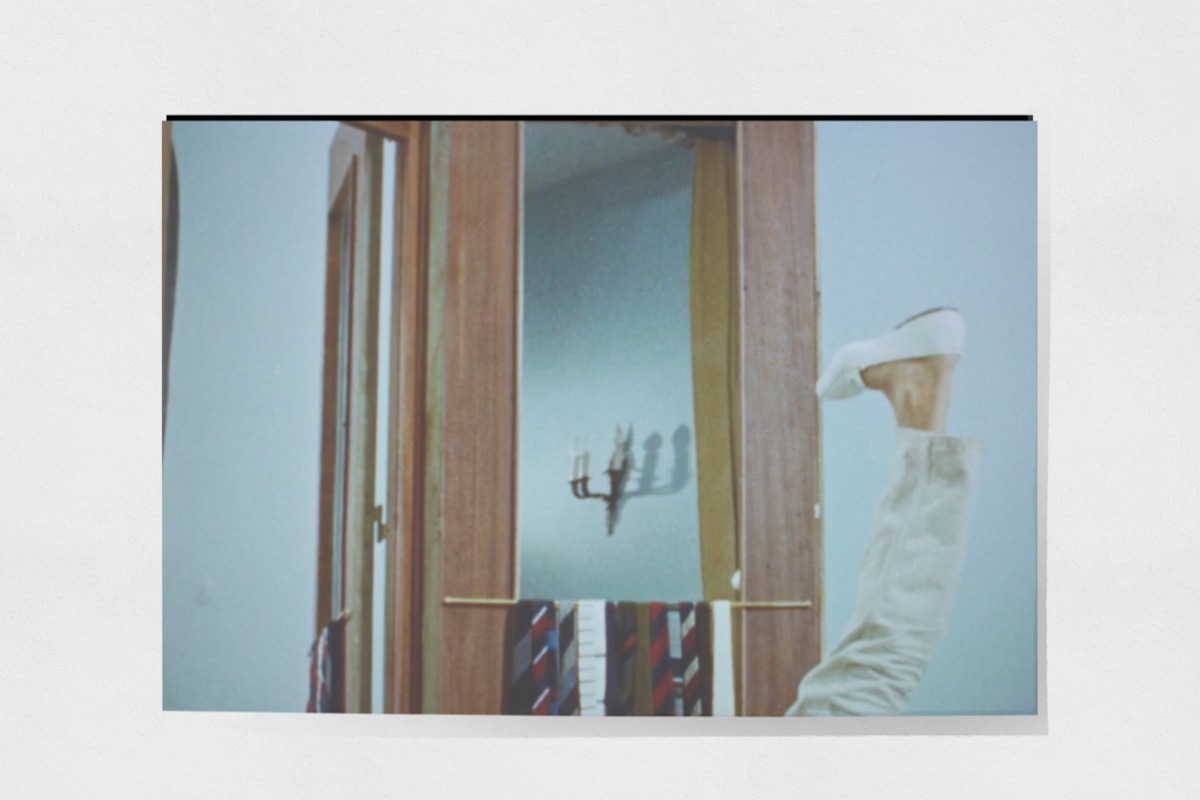 + Read More
Update 1
1 month ago
Share
Hi everyone! $2000 is amazing so far! I'm so incredibly grateful for all of this assistance so far. Just a quick update, anyone who donates $20 (or more!) will receive an 11" x 17" digital print of my piece "Made Up". (It's vertical, but gofundme only allows horizontal images, sorry). Everyone who has donated so far will receive that as well, in addition to the painting for $500 and up. Thanks so much for everything!
+ Read More
Read a Previous Update