24
8
Her Journey Continues!
$1,075
of $7,500 goal
Raised by
22
people in 17 months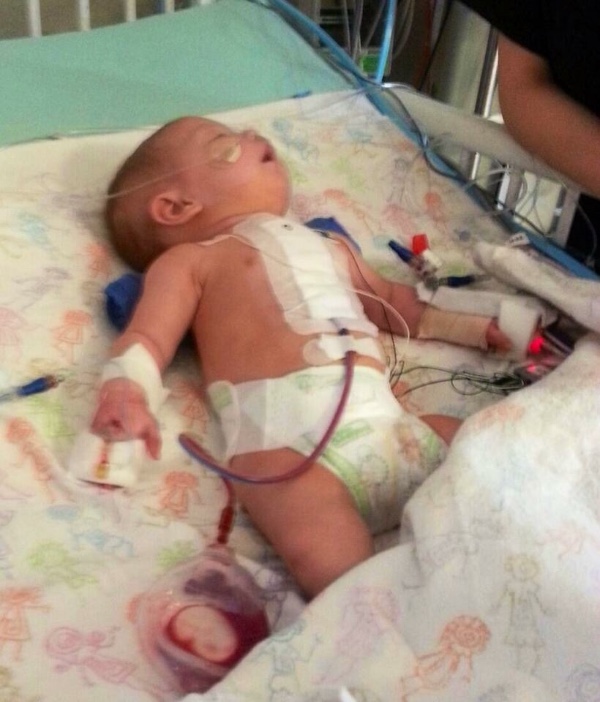 *Congenital heart defects are the most common birth defects. Nearly one out of every 100 babies is born with a CHD. 
*Approximately 25% of children born with a CHD will need heart surgery or other interventions to survive.
*Children with CHDs face a life-long risk of health problems such as issues with growth and eating, developmental delays, difficulty with exercise, heart rhythm problems, heart failure, sudden cardiac arrest or stroke.
"Having a medically compromised child is one of the most challenging things for any family to prepare for physically, mentally or financially....."
Our family once again is realizing how evident this is as we prepare for the next step in Arianna's journey with congenital heart disease.
We received the news recently that the bigger Ari is growing physically the harder it is becoming for her very fragile tiny heart to keep up, this obviously will not get better and has led her current cardiac team at CHOP to make the decision to prepare her for  her next open heart surgery and in the meantime  begin wearing whats called a "life vest"
The life vest is an external defribulator which will be worn by her to prevent risk of sudden cardiac arrest. It monitors the heart continuously for abnormal, life-threatening heart rhythms (arrhythmias). LifeVest responds automatically if it senses the need to deliver a shock, restoring a life-sustaining heartbeat. While the medical device itself is covered, the monthly maintanence is not, leaving us with the expense of between $600-1000 per month. The doctors would like her to wear this for about 6 months then we can move on to surgery.
The surgery she will face is what's called The Ross procedure (or pulmonary autograft) this is a cardiac operation where a diseased or dysfunctional aortic valve is replaced with the child's own pulmonary valve. A prosthetic pulmonary valve is then used to replace the patient's own pulmonary valve.
This is a much riskier and much more major procedure in comparison to the ones she has encountered to date and although we have been very happy with our cardiac team at CHOP we know that to move forward without getting additional medical opinions on her case is really not in the best interest of her.
With that being said our family is reaching out to all of you, for any small act of kindness you can help with, to help us on our journey.
We know that traveling costs to these places is very costly, on top of the numerous things that our insurance company has already denied in terms of additional testing, medications etc.... We do the very best we can each day for her, but as I said earlier even the best parents can not really prepare for situations like this.
Our family thanks you for taking the time to read our story and follow our journey!
+ Read More
Update 1
17 months ago
Share
Update:
We just found out that Arianna has been approved to participate in the life vest program, wearing this vest will allow her additional time to grow for her next open heart surgery. Once all the particulars are worked out we will begin the process of getting her fitted for her vest. Fortunately, our insurance company has approved the cost of the life vest itself. Unfortunately, the cost of the monthly monitoring will not be covered in full, so we will be left with a monthly out of pocket cost of approximately $700 per month, so thank you for all your love, prayers, and support! Every donation makes paying for these unexpected expenses achievable!
+ Read More