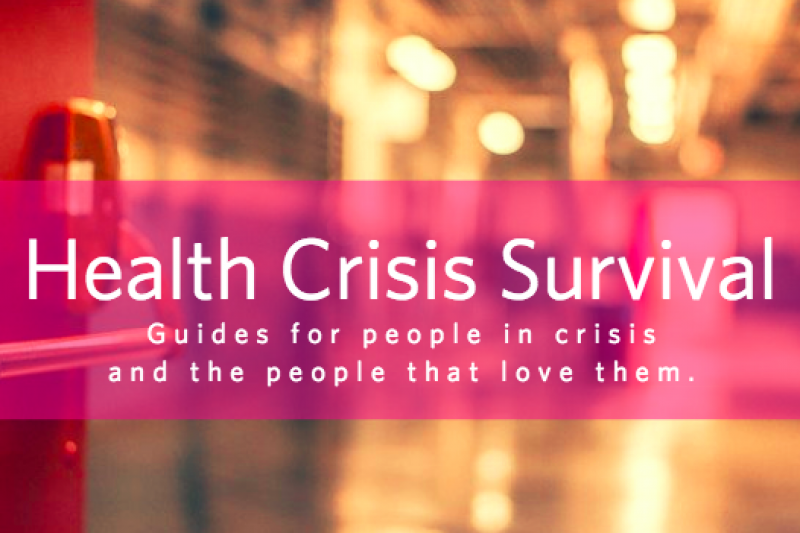 28
9
Health Crisis Survival
$1,474
of $2,700 goal
Raised by
33
people in 12 months

In November of 2016, I had back-to-back brain surgeries. I ended up in the hospital for a month and then faced a very long road (that I'm still walking) to recovery. 

I'm a planner. Before my surgeries I planned everything. As it turns out, I was in no way prepared and neither were the people who would end up supporting me. 

I've had a lot of time to think this year. I started to befriend others in a health crisis. I talked to people who were supporting loved ones going through a health crisis. 
It seemed like everyone echoed the same sentiment - there is no instruction manual on surviving a health crisis. 

And then I thought, why not? 

In hospital waiting rooms everywhere you'll find terrible coffee, distraught and worried family and friends and magazines about the latest Kardashian decorating choice. 

What you will not find is anything useful. 

Earlier this year I started to create a few social-media digital cards on how to survive a health crisis. People started asking if I could turn them into a book so that they could share them with friends and family. 

So that's just what I'm doing. 
I want to create a resource for people facing a health crisis. From resources and practical advice for the person facing a crisis - to helpful things to say (and not say) to how to put together a helpful care package for friends and family. 

 This is what I want to do: 
Write and print health-crisis survival guides for people going through a crisis and friends and family of people going through a health crisis. 
And I want to make it free. 
I am starting small. I've gotten the go-ahead for five waiting rooms. I want to have a few copies of each book available. 

I will also be creating free resources online, I'll have a mini-podcast, and I'll make the books available as a .99 cent e-book 

Here is where you come in. I need to hire a couple of people to help (already lined up) and the biggest expense - printing. I will do my best to keep costs as low as possible. 

I don't need any funds for the podcast or online resources. 

I'm asking for you to make a donation to cover a book (or two) I've calculated it'll cost around 10 dollars per book. 

So, for every ten people who donate $1, that's a book for a waiting room. 

I can't do this on my own. And I don't want to sell these books - people in a health crisis already have enough expenses. 

If you can't donate, please share this on your Facebook page!

Thank you to those who have supported me this past year - I've learned so much, and I hope to make something positive of all of it, by helping others. 

Thank you from the bottom of my heart. <3 
+ Read More