6
4
Healing Ranch - One Women's Mission
$120
of $450,000 goal
Raised by
2
people in 8 months
My name is Elizabeth Sullivan and my goal is to create safe spaces of healing  for childhood trauma.
From the time I was a little girl I found peace walking in the fields of our childhood farm, basking in the sounds and smells of nature and watching horses and cattle graze in the distance . 
There is a peace that comes from being in nature that cannot be replaced and because of this I am working hard to establish a farm like setting where healing from childhood traumas can occur. 
In 2014 I began supporting survivors of childhood sexual abuse, and founded a 501c3 organization by the name of EmpowerSurvivors
(
www,EmpowerSurvivors.net
) .
To date I have helped over a thousand survivors find their voice, gather support, find resources, and break the silence of abuse. 
I feel blessed to walk the healing journey with them. As a survivor of childhood sexual abuse, nonprofit leader, coach  and entrepreneur  I have developed peer support groups, individual support, healing classes and began an annual event in the St. Croix Valley of Stillwater,MN called Giving Voice. To date I have never received an income for the work that I do. To me it is a calling and a blessing but even so money is needed to continue the work that I do daily.. The work of healing those affected by trauma.
Today I want to do even more and with YOUR help I can establish a " Healing Ranch" where even more individuals and families can be helped, supported and loved through the healing process of childhood abuse and trauma. Today I ask you to become a visionary and donor that walks along with me  to establish a healing ranch where survivors of childhood sexual abuse, child abuse and other traumas can come to find healing while on the farm. On "Healing Ranch" ( Or the Cranch as some would like to call it!) trauma survivors could come find healing and help reduce the symptoms associated with unprocessed trauma and abuse through individual therapy, support groups, holistic health, classes, animal therapy, art and writing classes, retreats, events and more!For many , nature helps them to find hope and healing, relaxes the nerves and helps regain a sense of peace and in that peace healing can occur.
Please consider donating today towards Healing Ranch. Your donations will help to establish healing ranch, it's programs, and aid in the healing of childhood sexual abuse which is perpetrated against one in four girls and one in six boys by the age of 18. 
No matter what the donation amount you will be helping me continue my personal mission of helping survivors heal and establishing a healing ranch where children, adults and families can come find the the support, love and healing they need and deserve. 
More Information about Elizabeth can be found at LinkedIn :
https://www.linkedin.com/in/elizabeth-sullivan-84b0aab6/
Elizabeth Sullivan's Facebook Profile:
https://www.facebook.com/elizabeth.v.sullivan
EmpowerSurvivors Organization Founded By Elizabeth
http://www.empowersurvivors.net/
Thank you for helping me achieve the dream of helping even more trauma survivors and their families!
+ Read More
Update 2
4 months ago
Share
"Healing Ranch" or "The Cranch" is a place of healing , a place where survivors of childhood sexual abuse and trauma can gather, find resources, attend peer groups, individual therapies, have access to holistic health and more.
As we know, more and more survivors of trauma are coming forward breaking their silences of abuse and trauma and needing safe spaces to find healing from the unprocessed traumas of childhood that still have a hold on their lives.
With 1 out of 4 girls and 1 out of 6 boys being sexually abused by the age of 18 it is more important than ever to develop trauma informed practices that can aid in the recovery process.
As most of you know I started a 501c3 charitable organization by the name of EmpowerSurvivors in 2014. I started this organization with my own savings, sweat and tears and it has been kept afloat by my personal finances as well as by great donors like you!
My desire is to have EmpowerSurvivors located on a ranch type setting where survivors of child abuse and trauma can come find peace, support and solace while healing from trauma. You can help make this a reality.
I am now fundraising to acquire a small hobby farm that will provide healing to many. Please consider donating to this important venture!
Click on link to learn more! Have questions before you consider donating or know of a low priced farm opportunity in Washington county, MN, Chisago County., MN , St. Croix County , WI or Polk County, WI?? Please call Elizabeth Sullivan at EmpowerSurvivors today 651-300-9180/ 651- 323-4721
Donations can also be sent to :
EmpowerSurvivors
1940 Greeley Street South
Suite 210
Stillwater, MN 55082
www.EmpowerSurvivors.net
#EmpowerSurvivors #PTSD #MentalHealth #MeTooCSA #Prevention
+ Read More
Update 1
6 months ago
Share
As 2018 comes to a close I find myself reflecting over the past year. Much has changed in my personal life as well as with my organization, EmpowerSurvivors.
For me, 2018 represented a season of change, a lot of ups and downs, self reflection, and growth. A lot of tears, laughter, loss, but also new beginnings.
I started out 2018 with nothing but yet something, if that makes sense.
I Ended a 25 year relationship with someone I loved and chose to leave with basically nothing and no paying job. No beds, no furniture, no money.
I lost my dad to cancer which I never knew could hurt as much as it did and still does.
I spent nights wondering how I was going to meet financial needs, wondering if I could sustain the organization I built, and wondering how the hell I was going to make it and support my three children through all of this.
There were nights I cried myself to sleep, contemplated life, felt overwhelmed, and wondered if I would make it.
Luckily for me there were also blessings.
The blessings of three great kids.
Great friends and family who listened, gave sound advice, corrected me when I needed it, and were there for me.
Great supporters of EmpowerSurvivors that helped to sustain the work of EmpowerSurvivors and aid survivors of childhood sexual abuse on their healing journeys.
There was pain that turned to growth and new understanding.
Rise in self worth, determination, and perseverance.
As the end of the year draws to a close I want to say thank you to all of you that helped me through out 2018.
Thank you for believing in me.
Thank you for supporting my work.
Thank you for donating to EmpowerSurvivors.
Thank you for being visionaries in this journey.
Thank you also to all the brave men and women who shared their stories of childhood sexual abuse and trauma with me, who continued to stay on the healing path, endure, grow, and continue this journey of healing .
I look forward to a new year with all of you and hope that 2019 brings you everything you deserve and need. May you all have a very Happy New Year and many, many, blessings in 2019!!!
Much love,
Elizabeth Sullivan
Founder/CEO of EmpowerSurvivors
www.EmpowerSurvivors.net
#EmpowerSurvivors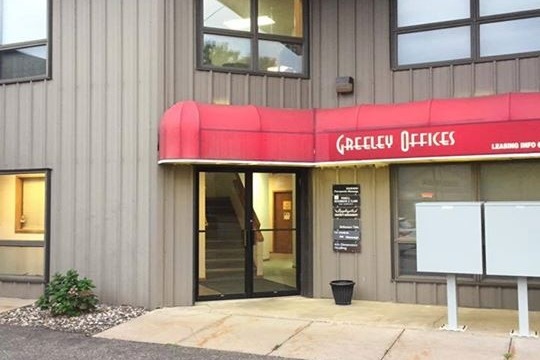 + Read More
Read a Previous Update