Children's Music Festival in China
$920
of $7,000 goal
Raised by
14
people in 19 months
Who We Are:
Hand in Hand International Children's Music Festival is the brainchild of American journalist Rebecca Kanthor and her Chinese author/singer-songwriter husband Liu Jian. We live in Shanghai, China with our two kids. 
Why We're Doing This:
Children's music in China hasn't changed much in the past 30 years. Kids today here are still singing the same songs their parents sang as kids. Our mission is to share the diverse range of music being made for children and families around the world with Chinese families.  Our hope is that through our music festival we can encourage Chinese parents and kids to enjoy their time together and learn about other cultures through music.
Hand in Hand Theme Song:
We wrote a theme song for our music festival that shares our hopes for what it can become, a way for Chinese families to enjoy music together and become global citizens. 20 friends brought their families to help us record and film this music video with the help of a few good musician friends of ours. Check it out!
Our 5 Year Plan:
Over the next five years, we're going to bring the best children's music performers from 10 countries to tour over 100 cities in China. We also hope to start a trend in China and encourage musicians here to make better music for kids.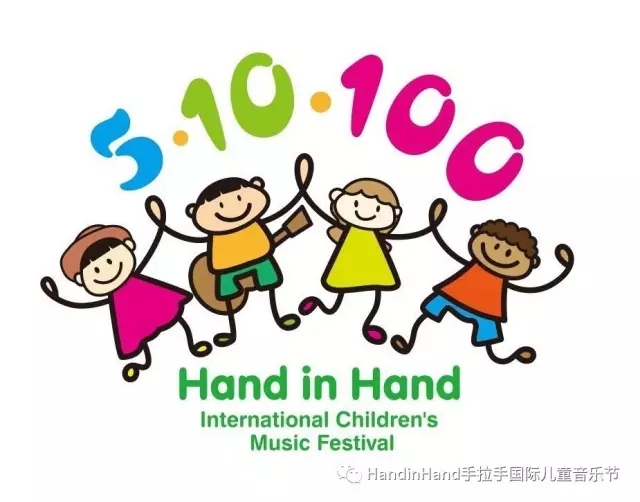 Our first music festival toured five cities in China in May and June of 2017: Shanghai, Hangzhou, Nantong, Chongqing, Chengdu. 5 down, 95 cities to go.   Families in every city we went to loved the music. Over 15,000 people in five cities came out for Hand in Hand and we are so grateful that everything went off well.
Our Bands:
We are thrilled to be able to bring Latin Grammy and Emmy award winning Lucky Diaz and the Family Jam Band from the US and kiddie rockers Hippe Gasten from the Netherlands to China to perform. Both bands are made up of amazing performers whose music is catchy and fun. 
What's Next?:
Now that we've proven that we can put on a successful children's music festival, we are busy planning our next two. In October 2017 we will travel to another 10 cities and in December 2017 we'll go to another 5. We're going to really need your support to make this happen.
Rebecca and Liu Jian have been working hard on this music festival for over a year- it truly is a labor of love. We are so appreciative of your support to bring this dream to fruition. For the most part, we are funding it ourselves, although we have been lucky to find a few great sponsors. We are raising funds to cover our main expenses for running this music festival-accommodations and transportation for the bands in China as well as venue costs. Thank you so much for contributing and sharing with others.
For more info: 
www.handinhandchina.com
Wechat recap:
http://bit.ly/2ulK6EZ
Thank you!!
+ Read More
Be the first to leave a comment on this campaign.