Hairizon: A Downtown Co-op
$870
of $50,000 goal
Raised by
20
people in 42 months
The Roots of Hairizon

The concept of Hairizon was created by two best friends, Charia and myself when we wanted to live a healthier lifestyle.  We discovered that there was not a place to purchase all-natural products locally. This is when Hairizon was created.  When my mother, Val, joined a year later, Hairizon became what it is today.  Our family has been in Durham for over 20 years and I was raised here.  In the last 4 years, our retail shop has been a victim of gun violence and a drunk driver.  Over all these obstacles, we still love what we do, our customers and the place we call home.  Our current building has been sold but not our dream.

When starting Hairizon, I noticed that it was difficult to find affordable retail space for a start-up business.  I told myself if I ever am blessed to find an affordable space, I would provide space for other small businesses to flourish.

Hairizon: The Co-op

Hairizon is a co-op in downtown Durham seeking a new home.  We are famous for our DIY organic beauty bar where you can create your own natural bath & body products.  We want to continue as a retail home and small business incubator for our current 28 co-op members and hopefully more.

When you contribute, you are not only helping Hairizon but providing support to 28 other small businessses.




Hi GoFundmers!
Did you know that Hairizon is moving?  Many of you know us because of our custom whipped shea butter or the fact that once you walk through our door, You Are Family!  You may also know us from when our entire store was destroyed by a drunk driver.  We have been on Main Street for more than 4 years and have been through many challenges.  We want to remain a part of the city we love, downtown Durham!



ABC News: http://abc11.com/archive/9014570/

While calling 341 W Main Street home, Hairizon's partnership program has offered free to low-cost retail space to over 100 other small business owners.  The resources that Hairizon offered these entrepreneurs is what makes us unique in downtown Durham.   It's our desire that Hairizon continues to be a showcase for individuals. Here in Durham, there is a wealth of local businesses with organic products.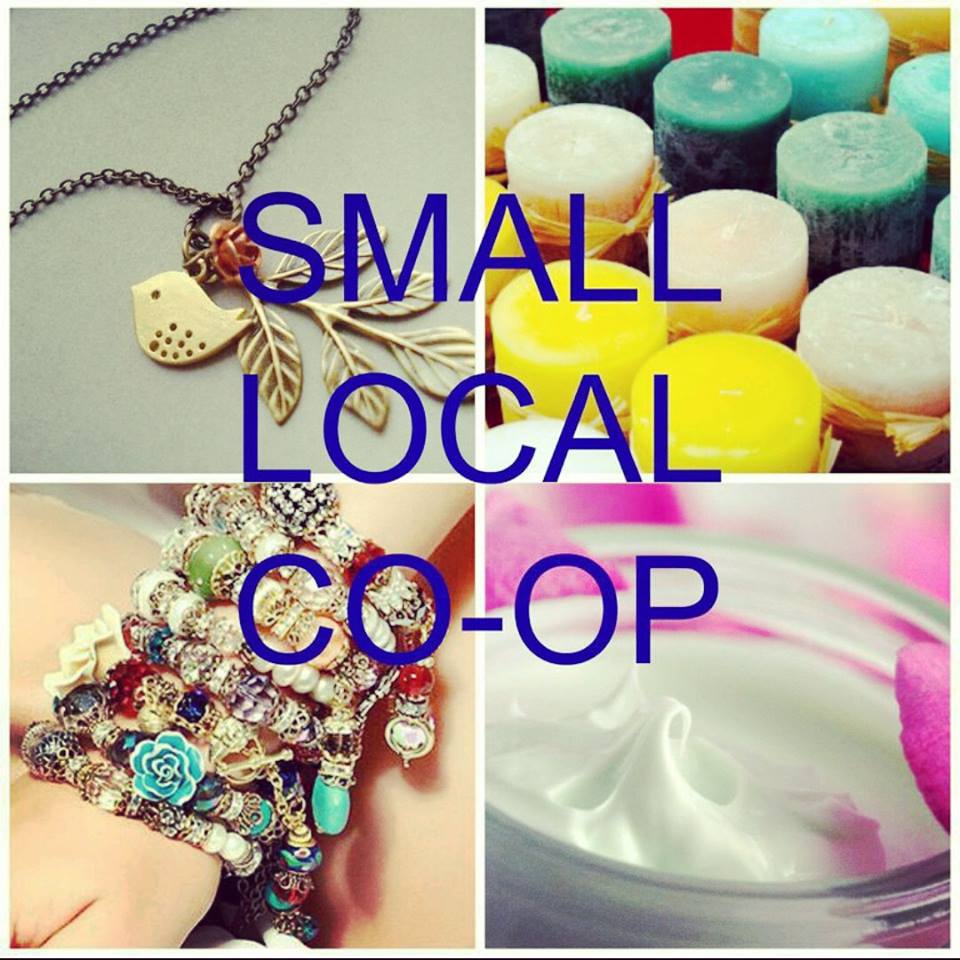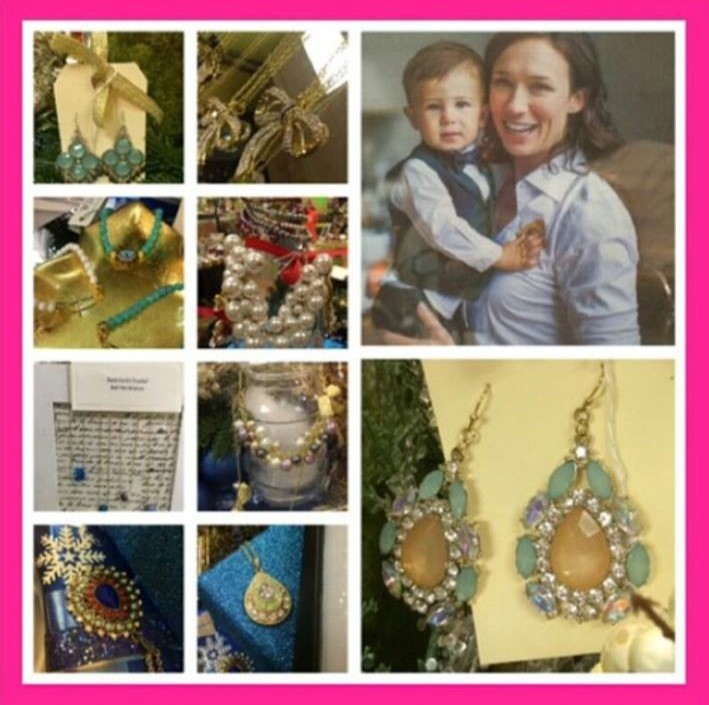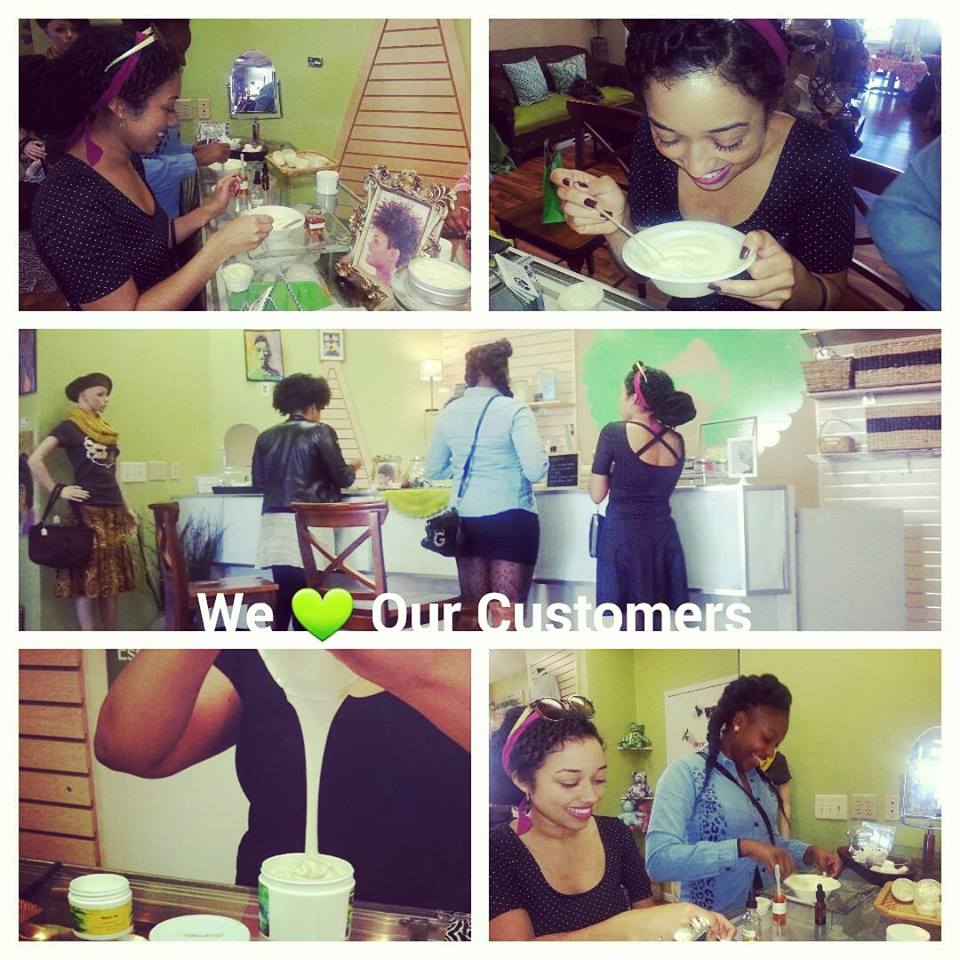 When entering Hairizon, you will be greeting by the calming scent of incense and candles.  Our goal is to have a relaxed atmosphere where all are welcome.  In  addition to being the home of many small businesses, we provide space for book signings, birthday parties, Paint & Pour events, and local artist exhibitions.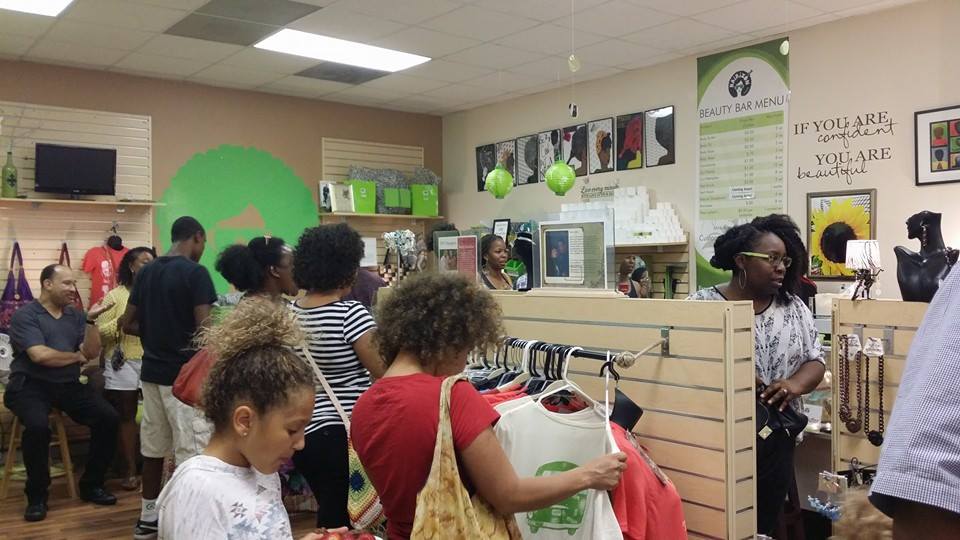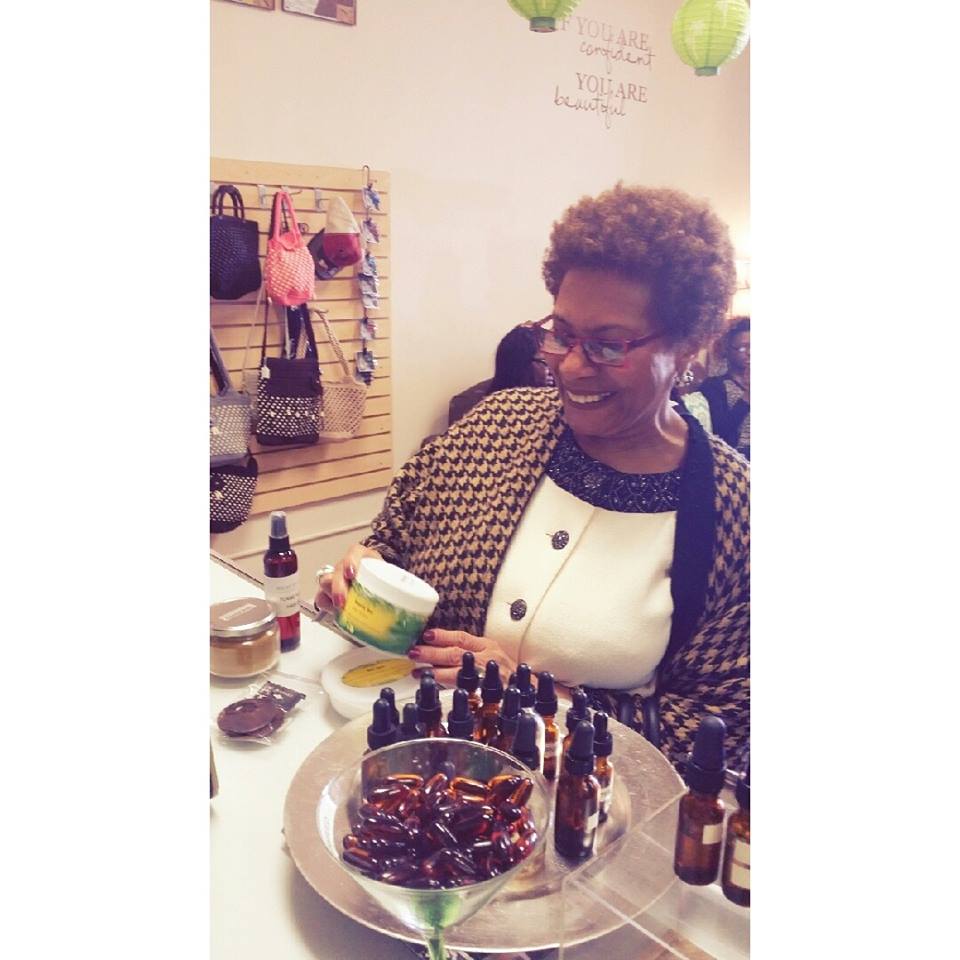 We are truly thankful for the support of everyone over the years including our Mayor Pro Tempore, Cora Cole-McFadden.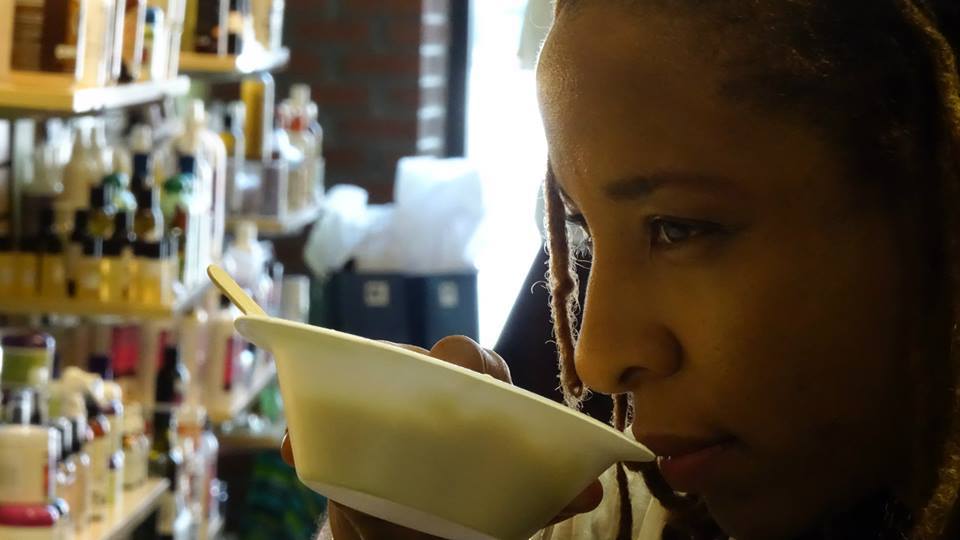 What is our DIY Beauty Bar?  Our beauty bar has something for everyone: shea & mango body butters (lotion), bath soaks, beard oils, scrubs, hot oil treatments, massage oils and shampoos.  At the Beauty Bar, we have over 1000 combinations of essential and fragrance oils where you can make your one-of-a-kind creation.  We also host "Creation" parties for birthday celebrations, corporate team builders, bridal showers, and weddings.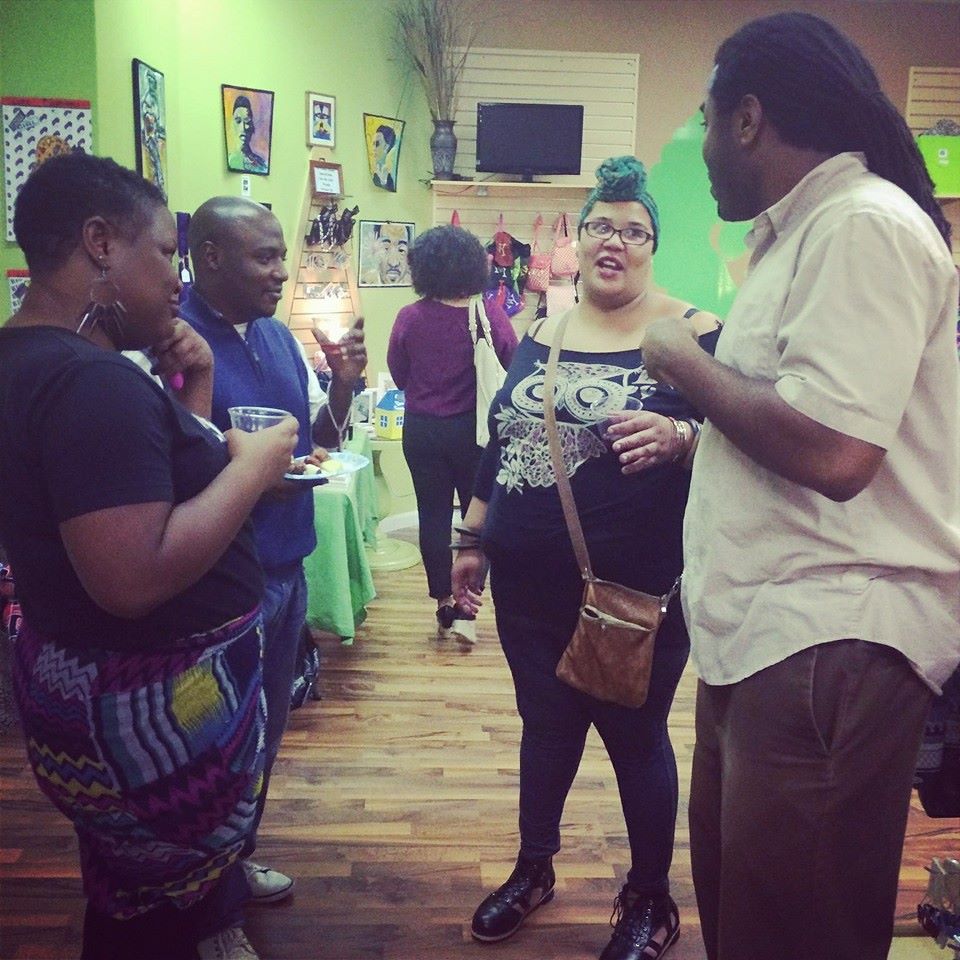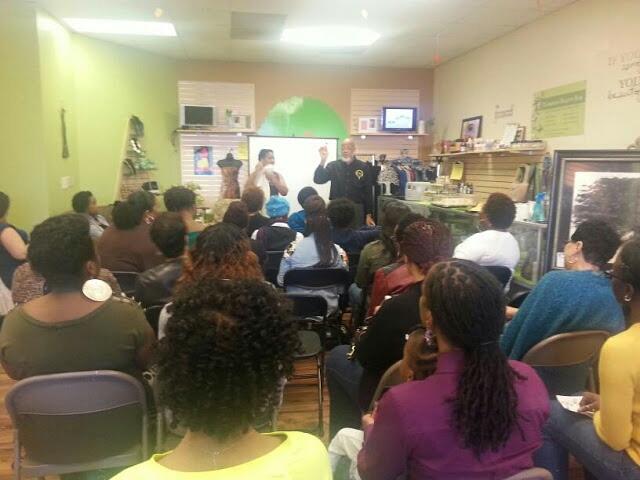 Hairizon LOVES the community!  Over the years, Hairizon has sponsored over 60 community events, coordinated various canned food drives, holiday drives and fundraisers for charity and hosted dozens of health & education workshops free to the public.

Downtown Durham is changing and we have seen many small businesses close within the last 1-2 years.  We would like to stay in close proximity to the area we love and where our customers are familiar with finding Hairizon.

What will the money be used for?
-Temporay location until permanent location is secured & renovated
-Relocation costs
-Renovate New Retail Space (Planning and Construction)
-Installation of Beauty Bar Counter
-Signage on Building
-Purchase & Installation of Shelving
-Double the capacity for local small business partnerships / retail space
-**New Addition** Four Booth Hair Salon using only the best organic haircare products

Any Challenges?

-Finding an affordable temporary and/or permanent location in the changing downtown Durham environment.  To overcome this, we working with local businesses and the Greater Durham Chamber of Commerce to identify current available as well as upcoming retail spaces.

-Loss of some foot traffic and revenue once we relocate.  Hairizon is currently growing our email lists and social media presence to keep supporters informed of our new locations.  We will also participate in local festivals and craft shows.

-Increased unanticipated cost - We plan to stay under/ within budget as much as possible if unforeseen cost should occur.

Summer B. - Hairizon Customer

"First off, let me say I love-love-love Hairizon! Let's talk about Ms. Joi and Ms. Val, they are an amazing group of women who make every trip to Hairizon personal! I visited the shop, with my boyfriend today and they were welcoming and remembered exactly who I was. I have used products from their shop in my journey transitioning into natural land, and my hair responds wonderfully. Today I recently purchased this beautifully scented candle in a tea cup that I wanted from my last visit and I almost screamed with joy. The vibe in the shop is very positive and relaxing, my boyfriend seemed to enjoy todays visit more than I thought! He even received a sample of products to stimulate growth for his chin hair!! LOL!

That is another wonderful thing, you get to sample before you buy!!! And once you become a regular, which you will! You get to sample new things! Great right? I love most about the shop is that the products are customizable, there are products already made; then there is a beauty bar where you can make your own mixture to meet your own needs of your hair and your skin! And the products do not discriminate against hair texture, gender, or race. Another thing I love personally about the shop is there is a variety of items in the store; from art work, to fragrances, and jewelry.. there is so much to see and enjoy when shopping there. There are several wonderful things in the shop that I have not yet experienced but am eager to try! This shop has a great atmosphere, wonderful owners, and a great quantity of supplies for all to enjoy, because I know I do!!!"
+ Read More
Be the first to leave a comment on this campaign.