Doula Support Foundation needs you!
$787
of $2,000 goal
Raised by
14
people in 9 months
We've created the Doula Support Foundation (DSF) in order to make sustainable doula support accessible to everyone (in Kingston, Ontario), in particular low-income folks and their families. We officially incorporated as a not-for-profit this year and we need your help to get us up and running!
WHY YOU SHOULD DONATE & WHERE YOUR $$$ WILL GO:
There are many costs associated with getting this non-profit up and running!
We need to build our website, printing marketing and networking materials, be able to have the resources to reach our target market, and get registered as a charity so that we can be eligible to apply for large grants. Among other reasons, this is so we don't have to keep relying on your gorgeous and generous donations! (But we'll still take them, anytime, and be forever grateful!!!)
Not sure what a doula is?
  Continue reading to find out more about this evidence-based and invaluable practice.
Please donate and help us spread the word!!
Photo credit and gratitude to Viara Mileva Photography 

Why the Doula Support Foundation?


TO SUPPORT WOMEN and people in our community who need our support the most

:
We strongly believe that everyone who wishes to have a doula should be able to have one. We want to be able to make doula care accessible to all those who would find value in such services but would not otherwise be able to afford it. We would like to do this through:
- Offering continuous labour and birth support, so women, people and families feel cared for, respected, heard, and informed;
- Providing prenatal and postpartum support, while also providing referrals and information about community resources;
- Providing lactation support to help those interested in getting breastfeeding/chestfeeding off to the best start possible.
TO SUPPORT DOULAS:
Particularly because female-dominated professions/care work such as being a doula are too often undervalued (especially when the care is focused on women and gender nonconforming folks), we want to ensure that doulas are properly compensated for the work they do in helping families and people in the community.  Additionally, we want to:
- Increase awareness about the value of doula care;
- Ensure a level of professionalism for those working as doulas;
- Engage in advocacy and collaborative work to advance reproductive health and maternal and newborn health locally, provincially, and more broadly.
OUR MISSION

:
Our goal is to make sustainable doula services available and accessible to all those who want them but could not otherwise afford them.
OUR VISION

:
To transform the way we envision birth and parenting in our communities.
We are proud that DSF will be able to offer full-spectrum doula care
through the following doula professionals:
-
Labour & birth doulas
—who will take you from pregnancy, through labour and birth, and into the transition of adjusting to life with a newborn;
-
Postpartum doulas
—who will help you thrive through the milestones of the first year of having a new baby;
- And in cases of
pregnancy and infant loss
—bereavement doulas to guide and support you. This also includes non-judgmental doula services for termination of pregnancy.
Photo credit and gratitude to Viara Mileva Photography
THE BOTTOM LINE:
We are starting something new and exciting that fills a critical gap, and we want you to be part of this movement! You see, even though the doula profession is growing and folks increasingly know about us and are hiring doulas, there aren't, as of yet, many models for how to get doula care to those who need it most without this care coming out of the pockets of doulas themselves. We wouldn't expect nurses or obstetricians or social workers to pay to provide care, would we?
As doulas, we love what we do, and know the work is incredibly meaningful and important—but we also need to be compensated for our valuable time and expertise so that we can focus our energy on our clients and reaching those in need of our support the most. Your donation and support will go a long way in helping us to help those who could benefit most from doula care. From our hearts to yours—THANK YOU!!!
A personal note from some of the Doula Support Foundation founders

:Rachel Erb:
My name is Rachel and I've been a doula in Kingston for almost five years. When the idea came up to find a way to provide doula support to low-income folks in our city, while ensuring doulas would be properly compensated, I knew right away that this was a project I wanted to be involved with. The thing I love most about being a doula is building a connection with people that will help them to have the most positive birth experience possible and I feel strongly that anyone who wants that connection and support should not have to come up against barriers in accessing it. It has been a pleasure to work with this wonderful group of passionate and committed doulas to help bring this dream to life and I am so excited to see it take off and grow!

Laura Pascoe: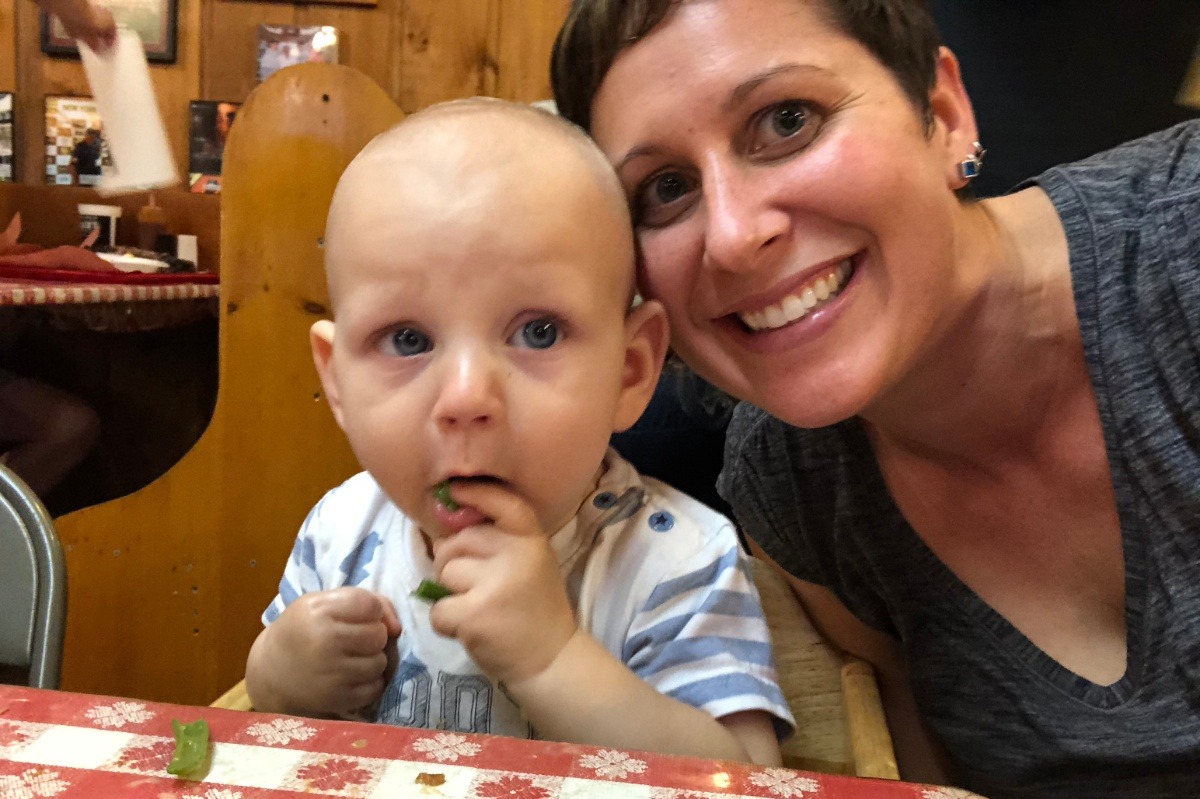 My name is Laura and I have worked to advance women's health and sexual and reproductive health and rights for over 10 years now, and been a doula for almost three. Having had the privilege to support people in labour and birth, and also to experience the invaluable support of a doula at our own birth, I know the difference such support and expertise can bring, regardless of the outcome of the birth. I deeply believe that every person who births should be able to experience that journey as one surrounded by support and one that connects them to their own power and incredible strength. I want doula support to be something normalised and available for everyone, regardless of income, race, sexuality, or otherwise. I am so passionate about DSF because it will allow us to reach clients who would benefit most from doulas, to spread the word on how valuable doula support can be, and it also gives us a platform to engage with other health practitioners to make positive change across the spectrum of reproductive, maternal, and newborn health.
Edina MacDonald:

My name is Edina and I've been a doula for three years and a Community Worker for almost eight years. I provide full-spectrum birth services and I specialize in mental health and addictions. I am passionate about providing support to people who are vulnerable in their daily lives, which is why I am so excited for the creation of Doula Support Foundation. There are so many people in our community experiencing poverty, mental health challenges, and addiction who will benefit from having a support person who is entirely dedicated to their birth experience and empowerment. Finances should never have to decide whether a person reaches out for the help they need and I believe we are going to make a difference for so many members of our community in the future!
Chelsea Loutsenko:

My name is Chelsea and I started my doula journey just over two years ago. When I first heard the term "Doula" I was confused and then immediately excited! This… this was what I wanted do. I've always loved to learn and share that knowledge with other people, but since becoming a doula I have found the sharing of knowledge and information to be EXTREMELY powerful. Seeing the confidence and excitement in my clients that can come from knowledge around birth excites me every time! Pretty early into my journey I found a group of doulas here in Kingston who had a much larger goal in mind. The mission was to provide doula care for those who cannot afford it. Aaaaand... BOOM! The Doula Support Foundation was born (heh...heh...heh...) :) I am passionate about DSF because I am passionate and confident about what I (we) can provide. I am so excited to see the impact DSF will have on our community and beyond!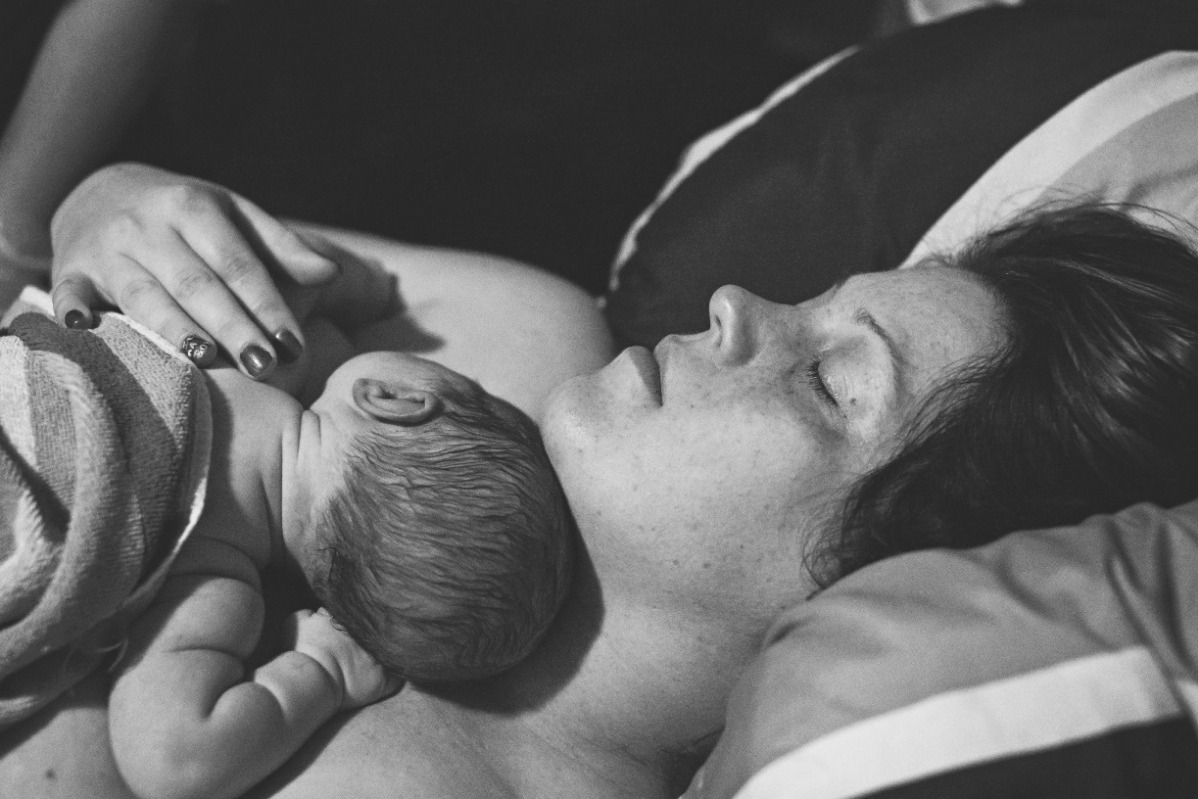 Okay, but what is a doula?
It's okay not to know! But if you weren't sure, that's another reason to donate to us to help us spread the word!!
 A doula is a support person who helps prepare and accompany a pregnant person—and partner, if applicable—throughout pregnancy, the birth process, and beyond.  
Key to this role is ensuring that, by providing accurate information and good support, the birthing person is able to make the best decisions for themselves and their baby. Doulas do not take the place of a medical professional as the doula does not undertake any medical tasks, but instead is an invaluable part of the overall birth team.
 Did you know:
Evidence backs up the value of having a doula.
Research has shown, in fact, that have a doula:
- Shortens labour and delivery times;
- Improves the likelihood of having a positive birth experience;
- Decreases the likelihood of unwanted pain medication, epidurals, vacuum or forceps-assisted births, and C-sections;
- Decreases the likelihood of giving birth to a baby with a low Apgar score (a rating of the baby's well-being five minutes after birth);
- Increases likelihood of birthing person being able to successfully initiate and continue to exclusively breastfeed/chestfeed;
- May also lower rates of postpartum depression in birthing people.
Curious to learn more? Check this summary of
evidence on the Evidence-based Birth website
Low income individuals may benefit the most in having doula care.
Especially for those who have added complications (including those who face challenges with mental health and addiction due to an overlap in poverty/addiction/mental health experiences) or may be fearful or distrusting of the medical system, a doula's consistent, non-judgemental care focused entirely on the birthing person can be an invaluable asset in helping the birthing person and their babe have the best chance at a healthy and stable start.
Please donate and help us spread the word — this is such important work and we want you to be part of it!!
Photo credit and gratitude to Viara Mileva Photography 

+ Read More