Connecting the Past to the Future
$1,060
of $10,000 goal
Raised by
7
people in 43 months
Gulf Archaeology Research Institute (GARI) is a 501(c)(3) research and education organization consisting of three operational divisions (Social, Biological, and Physical Sciences) whose combined research efforts permit the institute to take a holistic approach to the studying the past. We combine archaeology, natural history, ecology, hydrology, and sedimentology to comprehensively investigate past peoples and the environments they inhabited. Good things happen with small organizations such as GARI who design and conduct applied research that leads to sound conservation and protection of cultural and natural resources. Our forward looking research ethic demands that research should lead to definitive outcomes and applications that help our planet in meaningful ways. Help GARI to
connect the past to our future
through your donation. Doing so will allow GARI to help those who lack the technical skills, resources and technology to preserve and protect the past and threatened resource bases who have no voice and whose stories have yet to be told. Visit our web site for details on our record and results at
Gulf Archaeology Research Institute
  or follow us on 
Facebook
.  
We thank you for your support.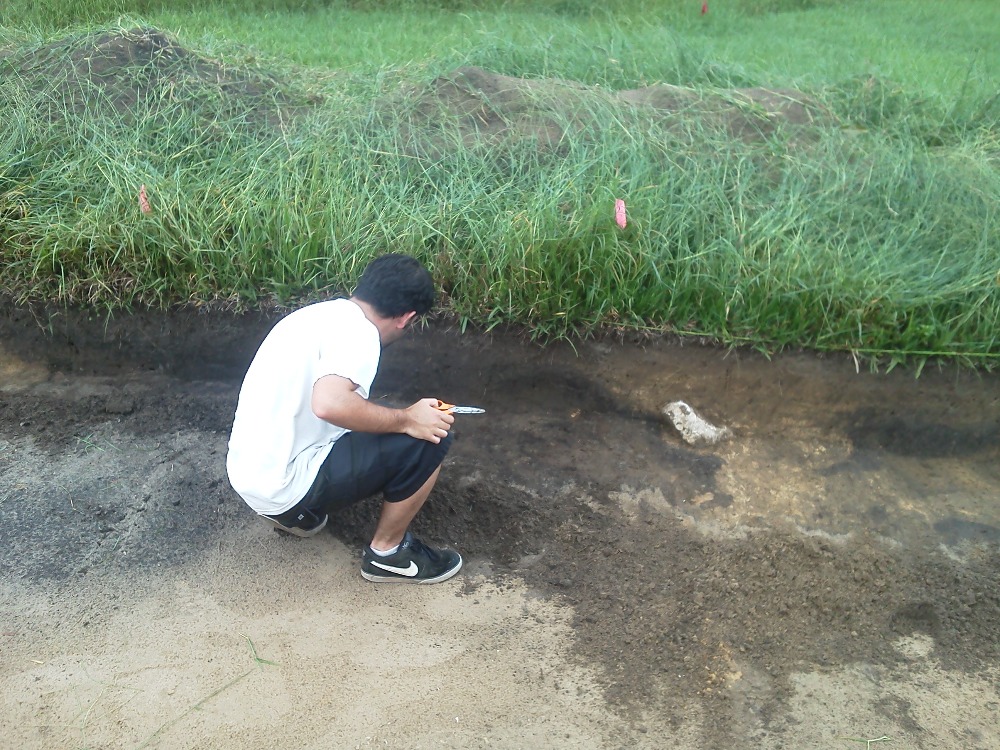 GARI has a list of project we would like to undertake and your donations will go directly towards making them happen. Here are just a few of the projects on our wish list:
- Additional excavations and exhibit construction for Fort King, a Second Seminole War fortification and National Historic Landmark site
. Recently, the property was acquired by the City of Ocala and Marion County and converted into a public park. Funds are extremely limited for this park and additional archaeology is needed to help them with further understand the site. Better data will allow for better grant applications to be written to generate funds needed for additional interpretive programs. Also, GARI has been donating (in both time and supplies) displays and educational signage which we build at our museum fabrication shop when possible.
-Chinsegut Hill collections management and curation.
This past year GARI undertook a massive excavation and analysis of Chinsegut Hill, an interesting plantation in Brooksville, Florida that began in the early 1800s. Due to the limited amount of time we had to work because of funding issues outside of our control, there is still much work to be done to preserve this unique collection. The artifacts need to be properly labeled, stabilized and curated still and that will take more time than we can donate to Chinsegut. Also metal objects are in need of electrolysis to remove corrosion and treatment to prevent them from rusting in the future. This site was home to a range of families, some quite famous in the early 1900s. The Friends of Chinsegut Hill have been working tirelessly to preserve the building and we need help to now preserve both the archaeological collections and the museum collection of donated personal items and furniture. Learn more 
here
.
-Sediments, Sea Grass, and Mollusk study along the Gulf Coast. 
GARI also has a strong research interest in understanding sediments and sediment deposition throughout Florida because Florida's history is literally written in its sands. One area of research we have been involved in has been looking at the sedimentation of springs and waterways to understand how they have changed through time. Currently we have undertaken a pilot study looking at sea grass and mollusk distributions along the West Central Gulf Coast of Florida, literally the key spawning grounds for many species of fish and mollusks. Nationally, there has been much interest in restoring aquatic vegetation, however, not much interest has been paid to what types of sediment make good sea grass and mollusk habitat. We have undertaken and are co-funding a sediment coring project investigating the quality of sea grass and mollusk diversity and correlating that with sediment types. This will result in better decision-making with respect to preservation and re-vegetation of waterways.  
-Seminole War digital collection.
GARI is in the process of digitizing Seminole War artifact collections to make this information available for the first time to the research community and for public access. There are no other digitized inventories available for Seminole War research and the lack of access to private collections, however well inventoried, is a time-consuming and often incomplete process. Our Digital Collection will provide much needed specificity about provenience and context. As the data comes on line we expect to see renewed interest in this significant period of American History and the generation of new research questions that will lead to improved interpretation about the wars and its impact.   
+ Read More
Be the first to leave a comment on this campaign.