Please help us keep our doors open!
$1,980
of $50,000 goal
Raised by
16
people in 49 months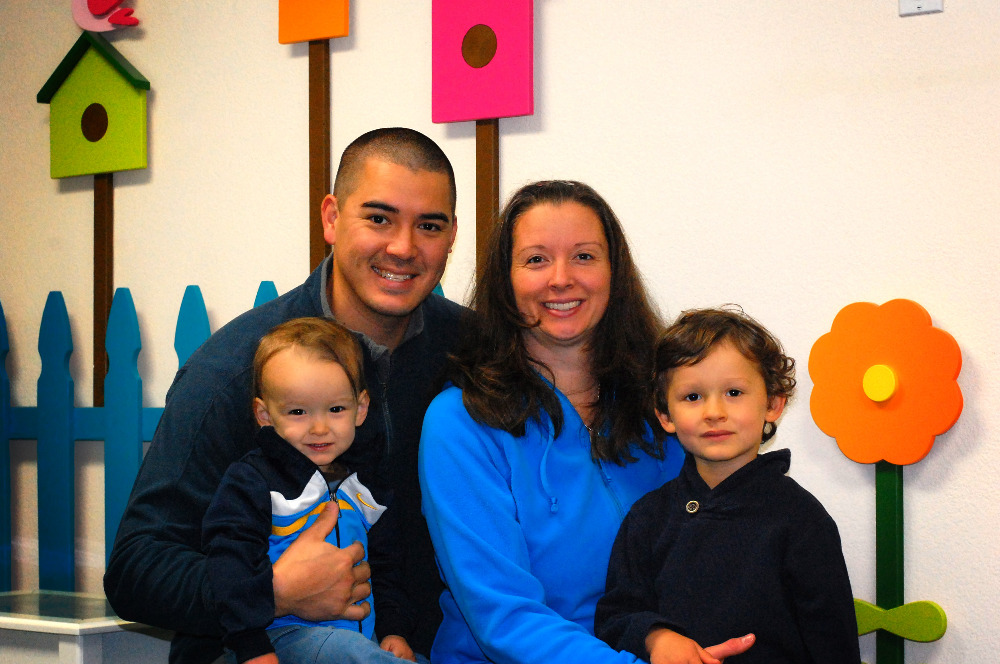 Play! Imagine! Explore! Construct! Create! Move! Wonder! Dream!
This is how children learn.  A concept that seems to be in short supply in today's fast paced, high tech, competitive world.  We are Jenni and Tommy and our dream is to bring this concept to life within our community for all children.   
As a husband and wife team we pulled our passions and talents and opened Jenni and Tommy's Kids Unplugged LLC in Tigard, OR in June of 2013. 
http://www.jenniandtommyskidsunplugged.com/
          As first time business owners, with two young children of our own, we knew that it would not be easy but were determined to give it our all.  That is what we have done!  
Our vision
is to provide families with a fun, affordable, safe, and clean environment in which children can play to learn and where parents can connect.
Our Indoor Play Place
offers a homelike environment and the option for parents to bring in food from home (peanut/nut free) for their convenience.  There are six rooms to explore that offer hands on experiences that incorporate dramatic play, math, science, language, music and movement while encouraging social interaction.   
Our Art Studio and Woodworking Shop
provide children with an outlet for hands on, creative expression. 
Our Preschool
is like a family.  Each child is viewed as special and unique with passions and interests to build upon.  Teachable moments are built in throughout their child initiated play.  Circle times are hands on and incorporate music and movement.  Teacher directed activites build upon the interests of the children.   
Our Birthday Parties
are affordable, convenient and 100% private! 
We have learned a lot in our first year.  We continue to have open minds and open hearts and are adapting and making the necessary changes as we learn along the way to keep our business going.   
What we have learned and what we are doing:
- The Indoor Play Place primarily operates on a 7 month calendar year due to weather.
- Our preschool is currently full and there is still demand so we are working on adding an additional AM session.
- Parent's would like to see Art/Woodworking and mommy and me classes.  Details that we are trying to work out.
- An outside area has been in demand and is still a work in progress. 
- Parent feedback has been outstanding with parents asking for other locations.  Our Yelp reviews and Facebook reviews are mostly all 5 stars! 
YELP
Reviews
(see the 19 reviews and 21 hidden reviews)
http://www.yelp.com/biz/jenni-and-tommys-kids-unplugged-tigard
Facebook Reviews
https://www.facebook.com/JenniAndTommysKidsUnplugged?ref=hl
We have done amazing things, have touched many lives and have made  a difference within the community in just over a year's time.  We have poured our ALL into building a place for children within our community.  We have made sacrifices and have faced many challenges along the way. 
We are thankful to have each other, to have two amazing boys who have been so understanding and flexible, to have such supportive family who believe in our dream, to have property owners willing to give us a chance, and to have the many amazing families who believe in us and who have supported our business along the way!
We are Jenni and Tommy and we are givers.  We give our heart, love, acknowledgement, praise and encouragement to each child we meet.  We want them to feel seen, heard, loved and valued for the beautiful, special and unique people that they are.  We give our commitment to parents that we are providing their children with the best, highest quality of care, learning and love that we can offer.  We give of our time and space and donate to auctions for causes within the community.  We give our all in all that we do and want to continue to be here for all of you!  
Why we need your help...
The initial overhead (before revenue started to come in), the start up costs, growing our preschool enrollment, the very slow summer months, and the increase in our lease payments, have really impacted us as a business and as a family.
What your contributions will do...
Your contributions will help to lower our business expenses, help us to meet the new and higher demands of our lease payments and to help buffer the months ahead as we move forward with our revised business plan.
It is very hard for us to ask all of you to donate to our cause...  to ask for your help to keep our doors open.  Our goal is to raise $50, 000.  This dollar amount is a high estimate.  This doesn't mean that if we don't make our goal that our doors will close.  It is impossible for us to know when our new business plan will generate enough revenue to meet our expenses.  In the mean time your donations will help to keep us from getting further and further in debt.  We are trying to avoid getting to a point where we can't recover.  We are actively working towards new goals.  Thank you, in advance, for all of your support in helping us to provide children with a fun and safe place to
Play! Imagine! Explore! Construct! Create! Move! Wonder! Dream!
"Unless someone like
YOU
cares a whole awful lot, it's never going to get better.  Its not!" -Dr. Seuss
Namaste,
Jenni and Tommy
Jenni and Tommy's Kids Unplugged
+ Read More
Be the first to leave a comment on this campaign.