Go Ghana Girls Fund
$20,070
of $18k goal
Raised by
171
people in 14 months
The story:
On November 8th, 2015, I went to Ghana with a delegation to visit schools and assess their needs. This indelible experience not only touched my heart, it cracked it.
Gender inequality in Africa is rampant.  Girls are not encouraged nor have the means to get an education. In fact, only 3% of Ghanaian women go past secondary school to attain a higher education.
I am determined to make a dent in this unfortunate system.  There are girls yearning to get an education and change their destiny and the destiny of future girls to come.  However, they don't have the means.  
While on this life changing trip, I met two brilliant girls, Grace and Susan.  Their mission is to go to a 4 year university to become a nurse and a teacher, respectively. 
They have no chance to attend university without a sponsor.  Their plight seems to be impossible. In other words, their future will be bleak. They will end up with no true skills and follow the norm of getting married extremely early and subjected to the epidemic of domestic violence.  These girls want better!  They want to change what being a woman in Ghana means.
I am determined to help them.  By raising $18,000, it will cover all expenses to send both these girls to university this September for a four-year college degree.  Can you imagine the students they will eventually teach! The patients they will treat! The community they will help! The impact they will have on other girls!
This is year one for me. Please join my mission, become part of my community by starting with a ripple which has the potential to become an ocean wave in the years and decades to come.  GO GHANA GIRLS TO UNIVERSITY!
Help me change the world for these young women.  
What we need from you:
  We have 54 days to make our this dream a reality. It will culminate with a local Brooklyn cocktail fundraiser on April, 7th 2016.
  On April 7th 2016
---we need to celebrate the fact that we are sending two girls to a four year university and getting them degrees to become role models of the Go Ghana Girls movement. 
How you can help?

Donate. Donate. Donate. Please spread the word within your social and business circles and all social media platforms.  Every donation will count and every dime with go to the girls education.
Our team
Life is full of kismet. Lucky for me I found a perfect partner with global consciousness and a passion for women's rights. Writer/director Sue Kramer is my co-chair in this entire venture. Years from now, we'll be able to say we started the GGG team.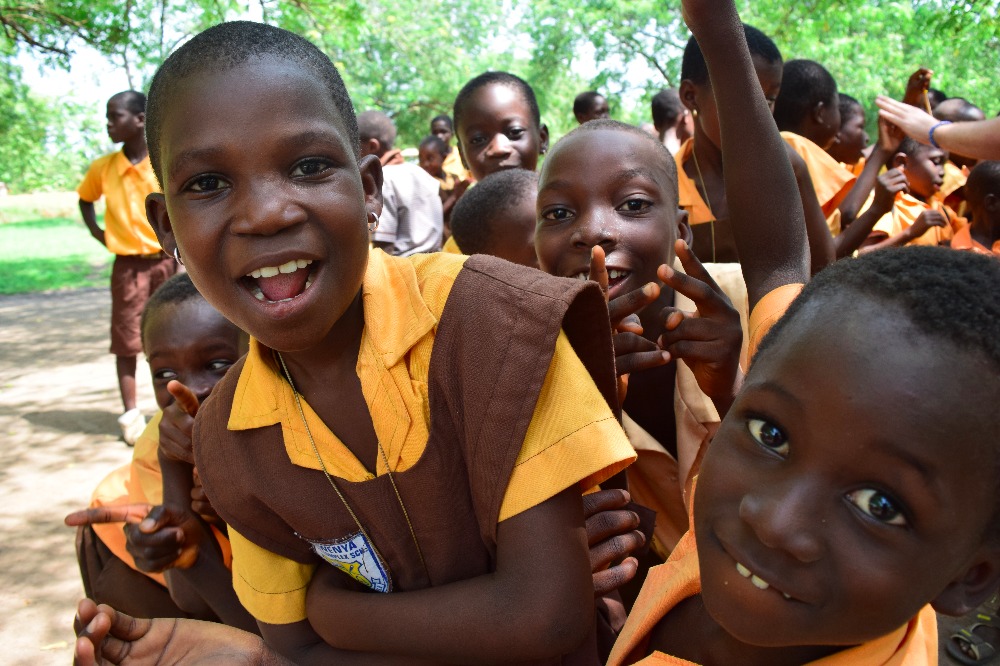 The Future of GGG
:   Any funds that exceed our goal will go towards future Ghana Girls aspiring going to university.  Our future plan is to create a non-for-profit organization dedicated to putting girls through a 4 year University.  We will pursue local and international partnerships.  So in otherwords, keep donating and spreading the word.
+ Read More