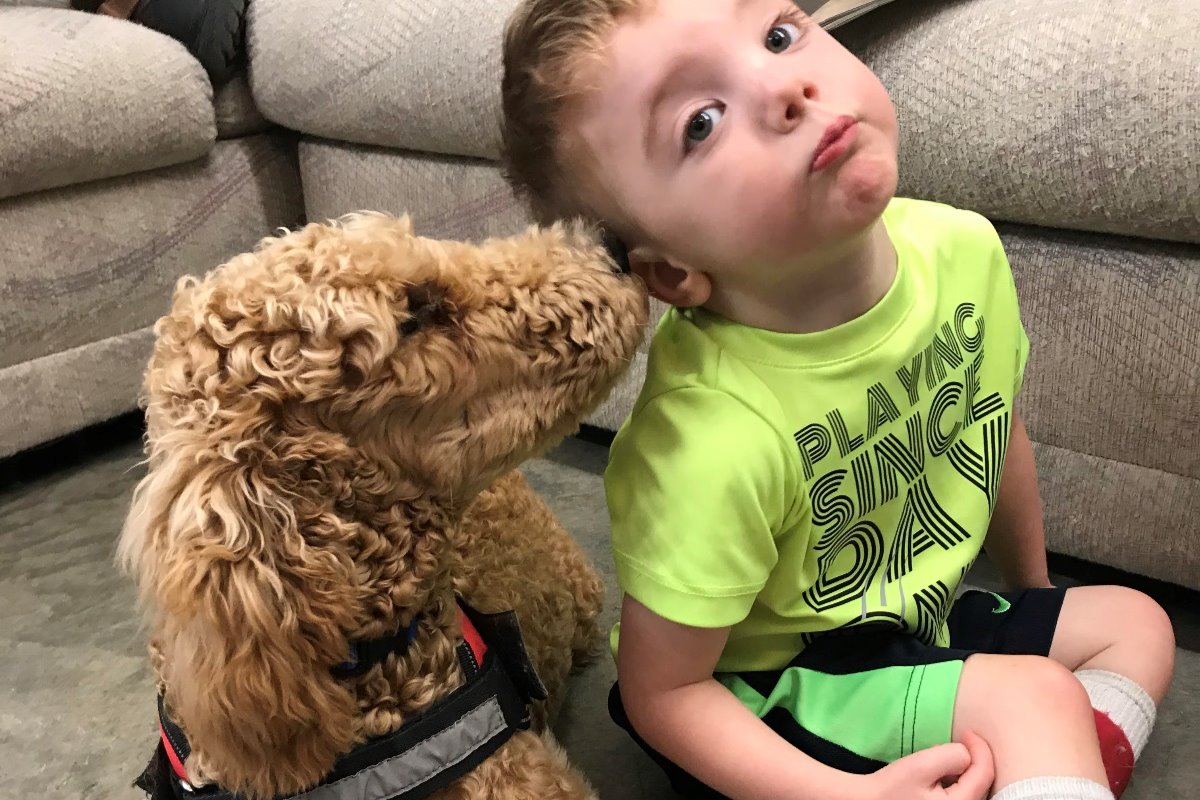 59
11
Giving for Griffy
$2,416
of $6,500 goal
Raised by
57
people in 13 months
Hello! Thank you for taking time to visit Griffin's site…
We are raising funds for a specially trained service dog for our dear friend, Griffin. Griffin is a 3 ½ year old boy with very complex medical needs. He has a rare genetic disorder called Nicolaides-Baraitser syndrome, Epilepsy, severe developmental delays, sensory processing disorder and other medical issues. He attends Physical, Occupational and Speech Therapy every week, as well as a local special education preschool. He lives near Ft Leonard Wood, Missouri with his Father Ethan, Mother Lexie and baby sister Raelee.
(Griffin with his Mom & Dad)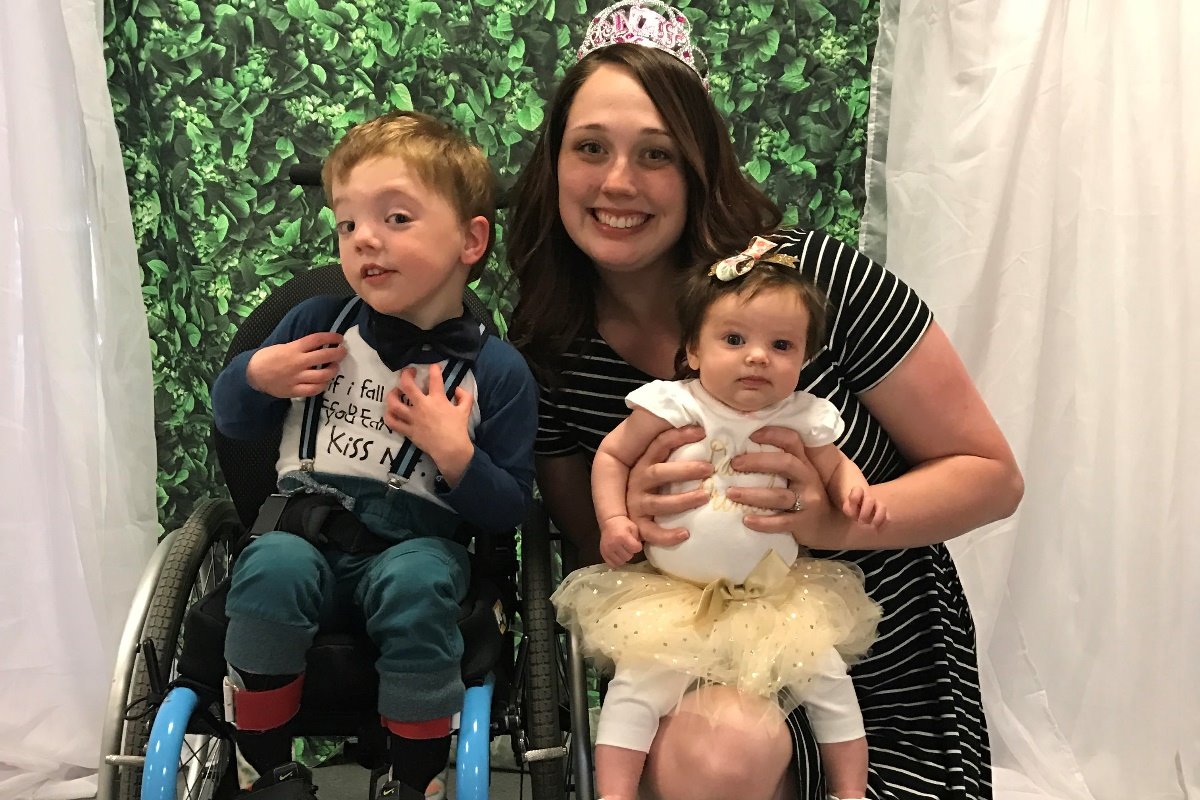 (Griffin, his Mom & sister Raelee)
 Anyone who knows Griffin and his family knows they are a family full of love, energy and positivity, even with challenges thrown their way. Sadly, on May 3, 2018, Griffin's service dog in training, Tucker, unexpectedly passed away. The family had not only invested money into Tucker's training but sweet Griffin had fallen in love with Tucker and he slept in Griffin's room each night so they could bond.
(Griffin and his old service dog, Tucker)
Griffin's medical issues are very complex and have recently been getting more severe. His family has begun the search for another service dog, which is no easy task. They are looking to purchase a dog through the K9s for Camo in Rogersville, Missouri. The support services offered through this program's dogs provide the following: mobility assistance, seizure response, and safety awareness. The cost for a trained service dog will be $6,500.
K9s for Camo was created by a veteran for veterans. Their mission is to help veterans suffering the effects of war transition into their civilian lives by providing a service dog trained to mitigate the effects of PTSD. They also provide training for people with diabetes, epilepsy and mobility issues.
Since Griffin is a dependent and not a veteran the family will have to pay out of pocket for Griffin's dog. However, in their cost, we are rescuing a dog that would have otherwise been euthanized at a shelter, getting Griffin the dog he needs, rescuing a second dog, and helping a soldier! Every dime we raise for Griffin's dog goes right back to getting another veteran a service dog!
Getting Griffin a new service dog will help him gain more independence, build relationships, and allow for community mobility. Additionally, it will help improve Griffin's safety, overall health and alert his parents when Griffin is about to have a seizure. This will be a huge blessing for Griffin and his family. We all sincerely appreciate any and all help given to assist Griffin's family with the purchase of this service dog.
(Griffin & His Mom, Lexie)
(Griffin & his old service dog in training, Tucker)
+ Read More